Hi Book Friends!
How's your week been? We're almost through July, which means this packing and moving nightmare for me is nearly over, which means I can get back to focusing on the things that matter. Like cats. And books. And, okay, Love Island (JK I've been watching Love Island every day anyway). I hope your summer has been okay, if summer is your kind of thing (it is not mine). Let's talk book things.
Book Deals and Reveals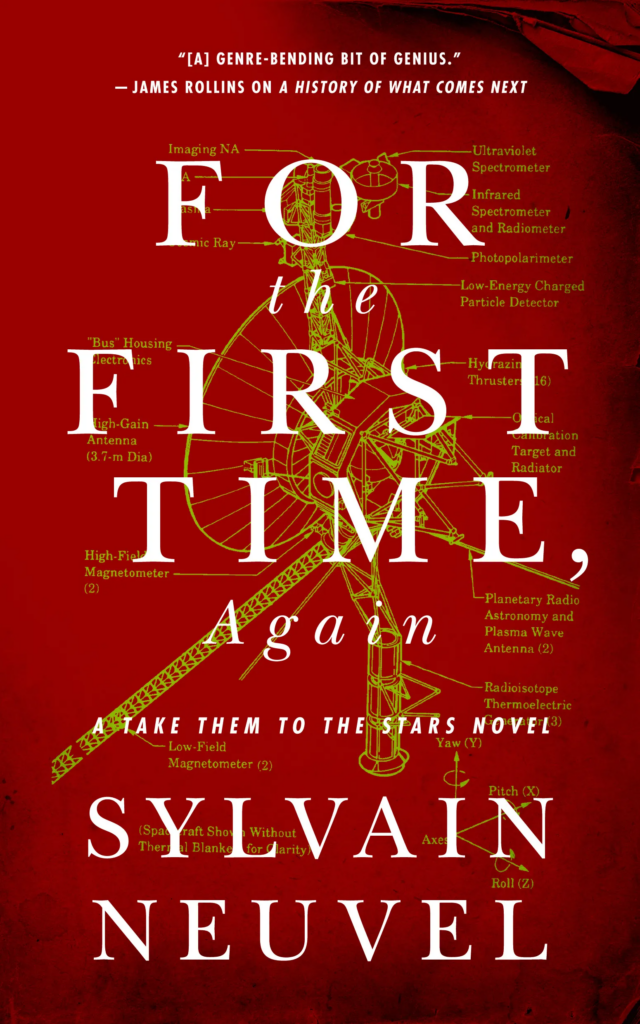 Here's the cover reveal for Sylvain Neuvel's upcoming novel For the First Time, Again. This is the final novel in the Take Them to the Stars trilogy!
Speaking of sequels, Bolu Babalola is writing a sequel to her bestselling romance novel Honey & Spice. The sequel, Sun Under Skin, hits shelves in 2024.
Sarah Penner, the author of The Lost Apothecary, has announced her next book! It's called The London Séance Society, and it's coming out in April 2023. The cover reveal will be coming summer 2022… wait, that's now!
What happens when an autistic necromancer accidentally revives his crush? You'll have to read The Reanimator's Heart to find out, and here's the cover reveal!
The Nerd Daily has the exclusive cover reveal of Edited by New York Times and USA Today bestselling author Barry Lyga. This meta-love story is out on November 15th from Blackstone Publishing.
Bestselling author Tessa Bailey has sold three more romantic comedy novels to Nicole Fischer at Avon. The books, which are currently untitled, include a duology and one standalone, and the first book is set for a fall 2023 release.
Netflix's hit series Sex Education is getting a manga adaptation. The manga comes from Kadokawa's Global Comic label and will be drawn by John Tarrachine.
M. Night Shyamalan just wrapped filming the first film adaptation of one of Paul Tremblay's horror novels, The Cabin at the End of the World. The movie will be titled Knock at the Cabin and stars Dave Bautista, Rupert Grint, and Jonathan Groff.
Slumdog Millionaire and Mr. Malcolm's List actress Freida Pinto is adapting Huma Abedin's best-selling memoir Both/And into a TV series.
Entertainment Weekly has an exclusive first look at Rupi Kaur's writing book Healing Through Words. You can preorder it now, and the book will be out in September!
Book Riot Recommends
I'm a Contributing Editor at Book Riot, I write the Today in Books newsletter, and I'm a Bibliologist for Book Riot's Tailored Book Recommendations subscription service. I also have a PhD in English, so I'm basically a doctor of books. Books are my life, in other words, so in this section of the newsletter, let me share with you some upcoming books I'm super excited about. And I think you will be too!
Can't Wait for This One!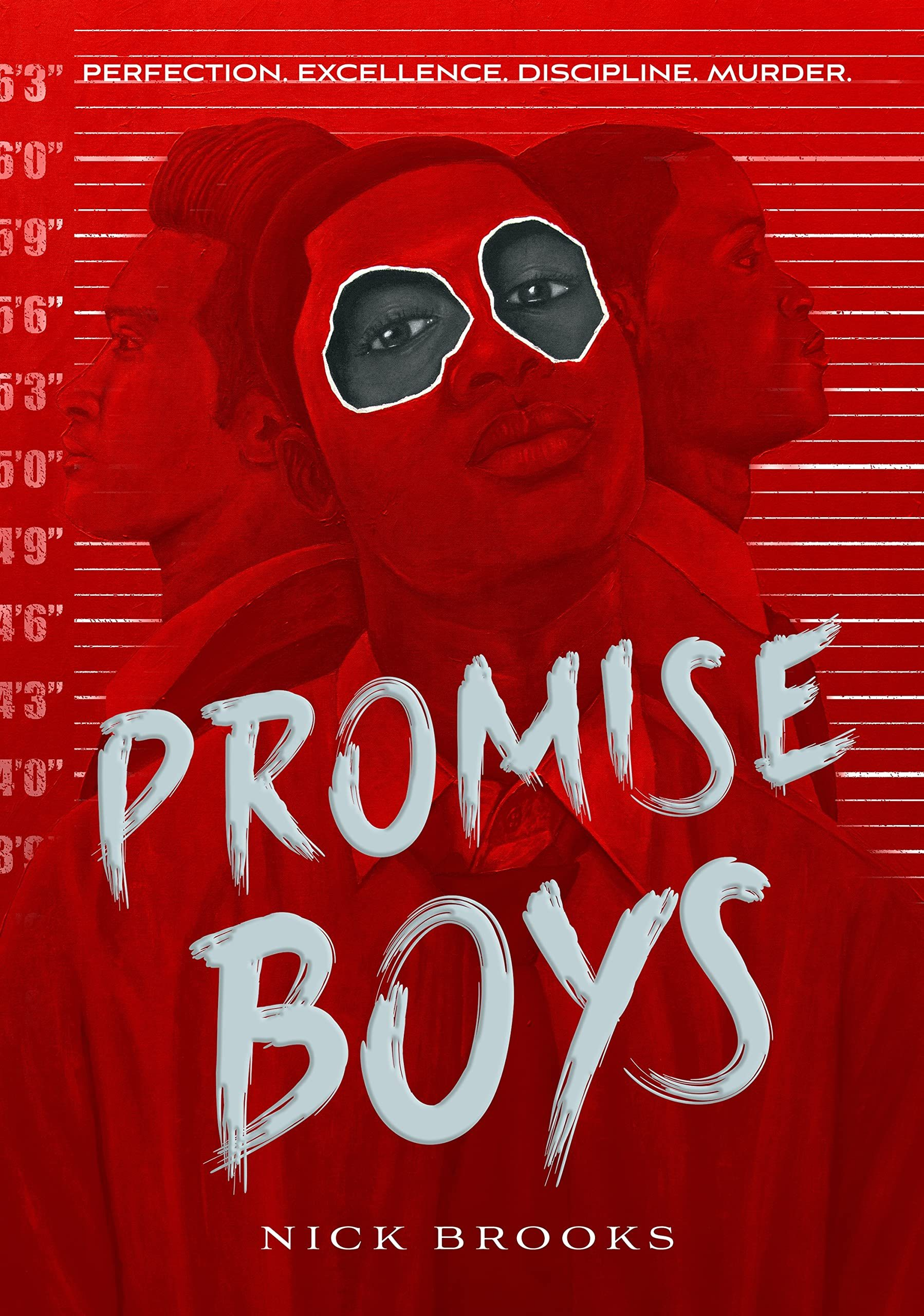 Promise Boys by Nick Brooks (Henry Holt and Co., January 31, 2023)
We're going all red with the books covers in this edition of Book Radar! I didn't do this on purpose, but I'm also not mad at it. Anyway, you want to hear about the book. Let's talk about the book.
This book is being marketed as the perfect new YA novel for fans of Angie Thomas, Jason Reynolds, and Karen McManus. J.B., Ramón, and Trey are three teen boys of color who attend The Urban Promise Prep School. The school follows the Principal Moore Method, and all of the students are forced to follow the prestigious "program's" strict rules. After all, the boys are told that extreme discipline is the key to escaping the fate of the other boys in their neighborhood and make it to college.
But then Principal Moore ends up murdered, and J.B., Ramón, and Trey become the prime suspects in the murder investigation. All three boys maintain their innocence, but is the killer hiding amongst them? And if he isn't, will they be able to track down the murderer before they are arrested for someone else's crimes?
Words of Literary Wisdom
I know I shared a quote from T. Kingfisher's What Moves the Dead last week, but I have a few more I saved and wanted to share with you!
"People get hung up on happiness and joy, but fun will take you at least as far and it's generally cheaper to obtain."
"I am never sure what to think of Americans. Their brashness can be charming, but just when I decide that I rather like them, I meet one that I wish would got back to America, and then perhaps keep going off the far edge, into the sea."
What I'm Watching This Weekend
Y'all. NOPE is coming out this weekend! I refuse to link to the trailer for this movie because I feel like it probably gives too much away. But I mean… everyone knows about this movie, right? It's probably my most anticipated movie of the year. Have y'all heard of this guy Jordan Peele? I think he's going places.
Come Work for Book Riot
Ever wanted to be cool and work for Book Riot? Now's your chance! Book Riot is currently hiring an Editorial Operations Associate. If you love getting into the nitty gritty of behind-the-scenes work, this might be the job for you! We're looking for someone to help us keep our (metaphorical) Content Trains running smoothly! Work with the Ed Ops team to support Editorial and the Book Riot writers! We are committed to building an inclusive workforce and strongly encourage applications from women, individuals with disabilities, and people of color. Apply by August 8th, and get all the details here.
And Here's A Cat Picture!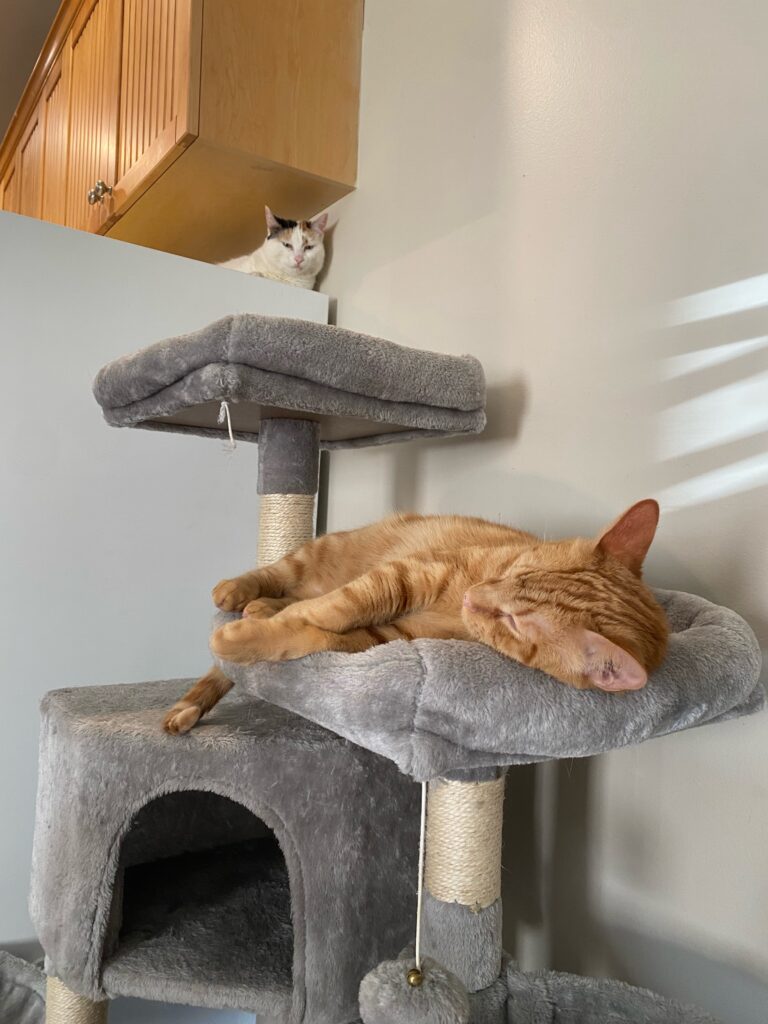 With all the moving and such that's been going on around the house, my shy girl Cersei has a new favorite spot. She loves the top of the fridge! Here we see her perched on the fridge, looking down at Murray, who is simply not bothered by anything.
Okay, friends! I hope you have a wonderful weekend. I'm going to go listen to the audiobook version of I'm Glad My Mom Died and pack up some more boxes. Until next time!
💙 Emily