Sponsored by Tor Books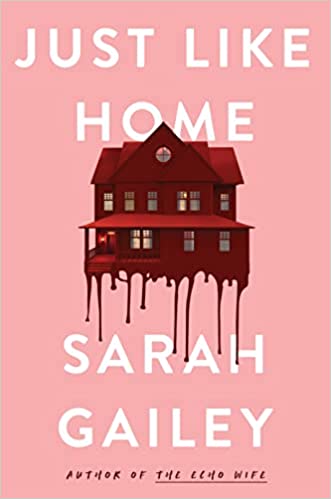 tk
Bolu Babalola is Writing a Sequel to Summer Hit Novel Honey & Spice
Bolu Babalola's romance Honey & Spice, which was Reese's Book Club pick for July, is getting a sequel, Sun Under Skin. This second novel will revisit Kiki and Malakai, the protagonists of Honey & Spice, this time jumping ahead to their future. In an interview with Entertainment Weekly, Bolu Babalola explained, "As much as [Kiki and Malakai's] love is very much real, I wanted it to be grounded in reality — they're going to grow up, mature, figure out who they are apart from each other, and I really wanted to see how their romance and love would fare in that context, as adults who have lived a little more, know themselves a little more. Does their love grow too? Did they need to grow apart in order to be together properly?" The novel is expected to hit shelves in 2024.
TikTok Launches Official Book Club
Due to the runaway popularity of #BookTok on the TikTok app, TikTok is now launching an official book club. The TikTok Book Club will be open to everyone, much like #BookTok is, but with an organized structure. Each month, a new book will be announced within the app. Community members will be able to read along and share their thoughts. There will also be a special Book Club hub within the app, which is where announcements about the book club will be shared. There will also be a team of "BookTok Laureates," a group of five TikTokkers who will dive into each novel and share their thoughts on the app. At the end of the month, the five will host a TikTok Live session to discuss the book. The first TikTok Book Club pick? Jane Austen's Persuasion, just in time for the Netflix adaptation!
Peter Dinklage Joins the Cast of Hunger Games Prequel
Peter Dinklage has joined the cast of The Ballad of Songbirds and Snakes, the upcoming Hunger Games prequel. The Game of Thrones star will be playing the role of Casca Highbottom, the Dean of the school that young Coriolanus attends. "Dean Highbottom is one of the most powerful people in Snow's life. As the austere and vindictive face of the games, he sets the rules that will determine every aspect of Coriolanus's fate, I'm thrilled that Peter will be bringing him to life," the movie's director, Francis Lawrence, said in a statement. The Ballad of Songbirds and Snakes premieres in theaters on November 17, 2023.
Attendees Attacked at Canadian Drag Queen Story Hour
The area's first ever Pride event was disrupted when a man got out of a truck and allegedly began swinging a flagpole at attendees.