Sponsored by Dwayne Reed's Simon B. Rhymin' series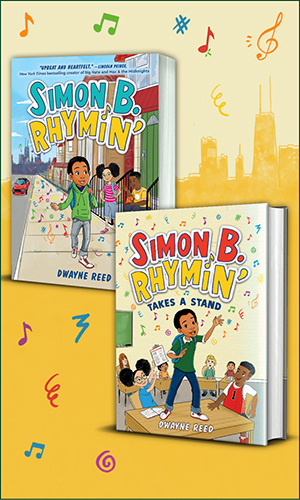 tk
Oklahoma Library Cancels Romance Book Club
The Enid Public Library in Enid, Oklahoma has canceled their romance book club and a sexual assault awareness book display. These cancelations are in response to the city's library board voting to ban displays and programs that featured content about sexuality. The policy, written by board chair Joseph Fletcher, states that library programs and exhibits should be "non-partisan" and "will not make as their object the study of sex, sexual activity, sexual perversion, sex-based classifications, sexual preferences, sexual identity, gender identity, or subjects that are of a sexual nature."
Jackie Khalilieh Announces Debut Novel Something More
Earlier today, Palestinian-Canadian author Jackie Khalilieh tweeted the announcement of her debut novel Something More. Khalilieh wrote, "Growing up, I never saw myself represented (positively) in the media. I didn't think that one day I'd be part of the change I wanted so badly. But I've done it—twice—with Palestinian and autistic rep! Because we deserve the happy ending too!" Something More follows the story of a 15 year-old Palestinian-Canadian girl who is diagnosed as autistic weeks before starting high school. The novel will be published in summer 2023.
Netflix's Persuasion Adaptation Sets Release Date
Netflix has announced the release date for its adaptation of Jane Austen's classic novel Persuasion. The film, starring Dakota Johnson, is scheduled to make its debut on the streaming platform on July 15th. Netflix has also released first look images of the movie, featuring Johnson as Anne Elliot, Henry Golding as Mr. Elliot, and Cosmo Jarvis as Frederick Wentworth.
What Happened to the Own Voices Label?
On the origins and evolution of the own voices label, from it's well-intentioned beginnings to its eventual weaponization.