Sponsored by Tor Books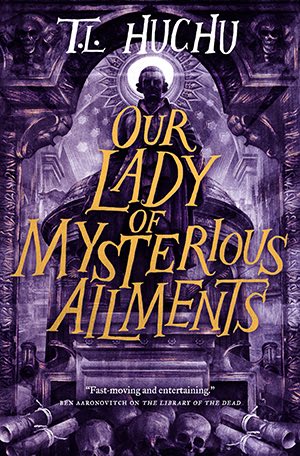 tk
Tom Hiddleston is Starring in Apple's The White Darkness
Apple has given a straight-to-series order for The White Darkness, which is based on the nonfiction book by David Grann and will star Tom Hiddleston. The series is a co-production between Universal Content Productions and Apple Studios, and it comes from showrunners Soo Hugh and Mark Heyman. The White Darkness will be the second series for Hugh at Apple following the critically acclaimed adaptation of Min Jin Lee's Pachinko. The series will also be the second project for Hiddleston at Apple, as the Loki star will also appear opposite Clare Danes in the Apple's forthcoming The Essex Serpent, an adaptation of the novel by Sarah Perry.
DC and Webtoon Announce new Vixen, Red Hood, and Zatanna Titles
DC and WEBTOON have announced a new trio of titles that will be joining the platform later this year: Vixen: NYC, Red Hood: Outlaws, and Zatanna & The Ripper. Vixen, written by Jasmine Walls with lead artist Manou Azumi, will be out on May 26th. The two other new titles will be released later in 2022.
Whoopi Goldberg to Play Bird Woman in Anansi Boys TV Series from Neil Gaiman
Whoopi Goldberg is joining Amazon Studios' Anansi Boys, a new TV series based on the fantasy novel by Neil Gaiman. Goldberg has been cast as Bird Woman, God of the Birds. She is the main villain opposite protagonist Charlie Nancy (Malachi Kirby). Gaiman, who serves as co-showrunner, writer, and executive producer on the project, said he'd always thought of Goldberg as Bird Woman when writing the book. In a statement about the casting, Goldberg said, "I have been a fan of this book for a very long time and when Neil Gaiman told me it was being brought to the screen, I did everything I could to be part of it to help make people aware of Anansi and all his magic."
National Organization Offers No Actionable Support to Help Librarians with Book Bans
This week's book censorship news includes a look at what the American Library Association is—and is not—doing right now.