Sponsored by Penguin Random House & Underlined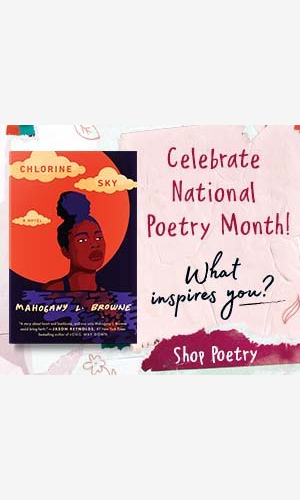 tk
Andre Holland to Play Black Panther Leader in Apple TV Show
Moonlight star Andre Holland will play the leader of the Black Panthers in a limited series for Apple TV. The Big Cigar will be a six-episode series based on the Playboy magazine article that detailed how Black Panther leader Huey P. Newton escaped to Cuba. Jim Hecht, who co-created HBO's Winning Time based on the book by Jeff Pearlman, will write the script and executive produce The Big Cigar. Janine Sherman Barrois, who created TNT's Claws and OWN's Kings of Napa, will serve as showrunner. Don Cheadle is set to direct the first two episodes.
Drag Race Icons Trixie Mattel and Katya Reveal Cover of New Book
Entertainment Weekly has the exclusive cover reveal for UNHhhh and Drag Race icons Trixie Mattel and Katya's second book, Working Girls: Trixie & Katya's Guide to Professional Womanhood. Trixie Mattel says, "I love our cover. Part of why I love it is because it is giving kind of 'go girl, give us nothing corporate PowerPoint.' It looks like on Drag Race when they have them do a fake book." Working Girls follows Trixie Mattel and Katya's New York Times bestselling debut, Trixie & Katya's Guide to Modern Womanhood, which came out in 2020. Their new book is now available for preorder and will hit shelves on October 25th.
Penguin Launches Little Clothbound Classics Series
Penguin Classics is launching a Little Clothbound Classics series, which will star publishing this August. The series will be collectable, small-format editions of stories and short novels. Penguin hopes to showcase the range and diversity of their classics list. The collection will include works by Leo Tolstoy, Franz Kafka, Jane Austen, Virigina Woolf, Yuko Tutshima, and Arthur Schnitzler, just to name a few. Each of the 48 books in the collection will be bound with brightly colored cloth and stamped with foil. Coralie Bickford-Smith will design the covers, and Jessica Harrison will serve as the editor of the series.
Cover Reveal and Excerpt: Killers of a Certain Age by Deanna Rayborn
Check out the exclusive cover reveal of Deanna Raybourn's Killers of a Certain Age and read an excerpt from this action-packed thriller!