We're giving away five copies of Little Monarchs by Jonathan Case to five lucky Riot readers! 
Enter here for a chance to win, or click the image below!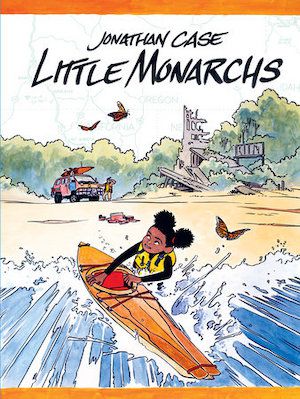 In the graphic novel adventure, 10-year-old Elvie is on a crucial mission to save humanity from extinction after a sun shift has changed life on earth as we know it. Elvie and her caretaker, Flora, a biologist, are the only humans who can survive during daylight because Flora made an incredible discovery – a way to make an antidote to sun sickness using the scales from monarch butterfly wings.
Through both comic narrative and journal entries, readers learn the basics of star navigation, how to tie useful knots, and other survival skills applicable in the natural world.