Sponsored by TorDotCom Publishing.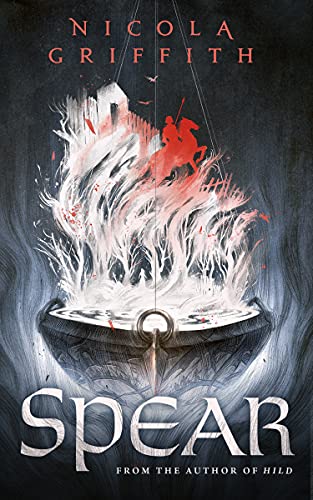 A spellbinding and subversive queer recasting of Arthurian myth by the legendary author of Hild. The girl grows up in the wild, in a cave with her mother, but visions of a faraway lake come to her on the spring breeze, and when she hears a traveler speak of King Artos of Caer Leon, she knows that her future lies at his court. So, brimming with strength and magic, she breaks her covenant with her mother and embarks on a journey. Nebula and Lambda Award-winning author Nicola Griffith imbues Spear with dazzling magic and intoxicating adventure.
Dear Book Friends,
Not to brag, but… I'm writing this to you with a cat in my lap. I'm really loving the winter weather because it means the cats are getting snugglier. For my cat people out there, I hope you're getting lots of cat cuddles as well. And for my non-cat people, uh… you should like cats. They're great. Anyway, as you're reading this, maybe head over to Purrli and put some cat purrs on in the background so you get the full experience of what I was hearing while I was writing this. And now for books!
❤️ Emily
Book Deals and Reveals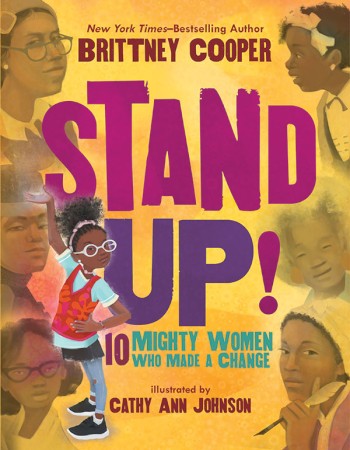 Last week, Publisher's Weekly revealed the cover of bestselling author Brittney Cooper's children's book Stand Up!
The authors of some of your favorite books of 2021 have picked their most anticipated books of 2022. Check out these recommendations from Zakiya Dalila Harris, Kathy Wang, Katie Kitamura, and others.
Here's the cover reveal for Rachel Griffin's YA novel Wild is the Witch, out from Sourcebooks in August.
Entertainment Weekly has an exclusive excerpt and cover reveal of Stephen King's upcoming fantasy novel Fairy Tale.
Amazon Publishing's Thomas & Mercer imprint acquired Zoje Stage's Mothered at auction. The psychological horror novel is set for release in February 2023.
Tor.com has announced their first ever guest editor, R.F. Kuang, author of the Poppy War trilogy.
Hulu has given a series order to Saint X, a drama based on Alexis Schaitkin's 2020 novel of the same name.
Disney+ has given a series order to Percy Jackson and the Olympians, based on author Rick Riordan's best-selling series of the same name.
Here's the teaser trailer for Guillermo del Toro's adaptation of Pinocchio. The movie will be available on Netflix in December.
Here are the GLAAD Media Awards nominees for fair, accurate and inclusive LGBTQ representation in comic books and graphic novels.
The winners and honors of the 2022 ALA Youth Media Awards have been announced! Here's who took home the awards and honors.
Make sure to get your own Read Harder Book Journal from Book Riot to track your reading for the year!
Book Riot Recommends
I'm a Contributing Editor at Book Riot, I write the Today in Books newsletter, and I'm a Bibliologist for Book Riot's Tailored Book Recommendations subscription service. I also have a PhD in English, so I'm basically a doctor of books. Books are my life, in other words, so in this section of the newsletter, let me share with you some upcoming books I'm super excited about. And I think you will be too!
Can't Wait for This One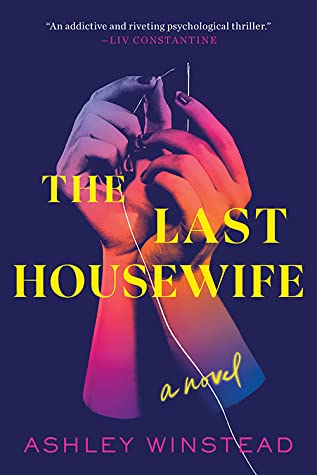 The Last Housewife by Ashley Winstead (Sourcebooks, August 16)
First of all, here's another cover that I'm completely obsessed with. Really, can I hang this on my wall somewhere? Because it's gorgeous. Second of all, I've heard such wonderful things about Ashley Winstead's 2021 novel In My Dreams I Hold A Knife, but no, I have not read it yet. Should I pick that one up while I wait for this one? Let me know. Oh, and third of all, Ashley Winstead has not one but TWO books coming out this year. I am so jealous of people who can write this much. Teach me your ways, Ashley Winstead.
The first novel coming from Winstead this year is a romance novel, Fool Me Once, which will hit shelves in April. And yes, I have that one on my to-read list as well. But for now, let's focus on this culty thriller novel we can expect out in August. Because aside from having a stunning cover, this book also sounds really, really phenomenal.
While in college in New York, Shay Evans and her friends got involved in a cult. By her senior year, Shay and her friend Laurel were the only ones who were able to get out. Now eight years have passed, and Shay is trying to live a normal domestic life in a Texas suburb. But when news reaches her that Laurel has died, Shay begins to suspect that she hasn't been able to leave the cult behind entirely. This suspenseful thriller is going to be perfect for those fascinated by cult stories and true crime podcasts.
Don't forget you can get three free audiobooks at Audiobooks.com with a free trial!
Words of Literary Wisdom
content warning: The quote below contains a derogatory queer term. It is not used in a way to cause harm but to point out the dissonance between how things were and how we remember them, but I wanted to point it out.
"Rampant nostalgia has romanticized the nineties, buffing over its rough spots, looking past lingering wounds… After the spirit of the riot grrrl got co-opted by marketing, the slogan "girl power" became plastered on T-shirts and stickers, endorsed by the Spice Girls, sold on billboards and ads. Meanwhile the media routinely described the nation's First Daughter as "homely" and "ugly," SNL lampooned Janet Reno as a big ugly dyke, and the entire nation, it seemed, collaborated in slut-shaming and fat-shaming Monica Lewinsky. Lilith Fair was dismissed as an 'estrogenfest' of 'feminazis.' The few characters of size on television included Roseanne, who was derided as disgusting by mainstream America, and Oprah, who was eternally losing weight."
— Margaret and the Mystery of the Missing Body by Megan Milks
What's Up in the Book Community?
My iPhone is constantly telling me I spend too much time staring at my screen, which is honestly so rude. But this means I spend a lot of time scrolling around the online book community: BookTube, Bookstagram, BookTok, BookLinkedIn (JK. That's not a thing… I don't think). You get the idea. Don't have the time, energy, or the will to do all of that yourself? No problem. I got you. In this weekly section of Book Radar, we'll take a look at something cool, interesting, and/or newsy that's going on in the book community.
If you enjoyed having the opportunity to attend virtual book festivals over the past few years, that's not going anywhere in 2022. While the Savannah Book Festival will be an in-person event this year, they are including some virtual events that you can attend at home. These events will feature authors David Guterson, Laura Dave, Hala Alyan, and Alice Waters. Check out the festival's website for a full schedule of virtual and in-person events.
Your Weekend Reading Soundtrack
It's cold, so now's the time to read while sitting next to a warm fire. And if you don't have a fireplace in your house, don't worry. I don't either. Instead, how about we listen to these ambient fire sounds and throw on a heated blanket? Hey, we gotta work with what we have.
And Here's A Cat Picture!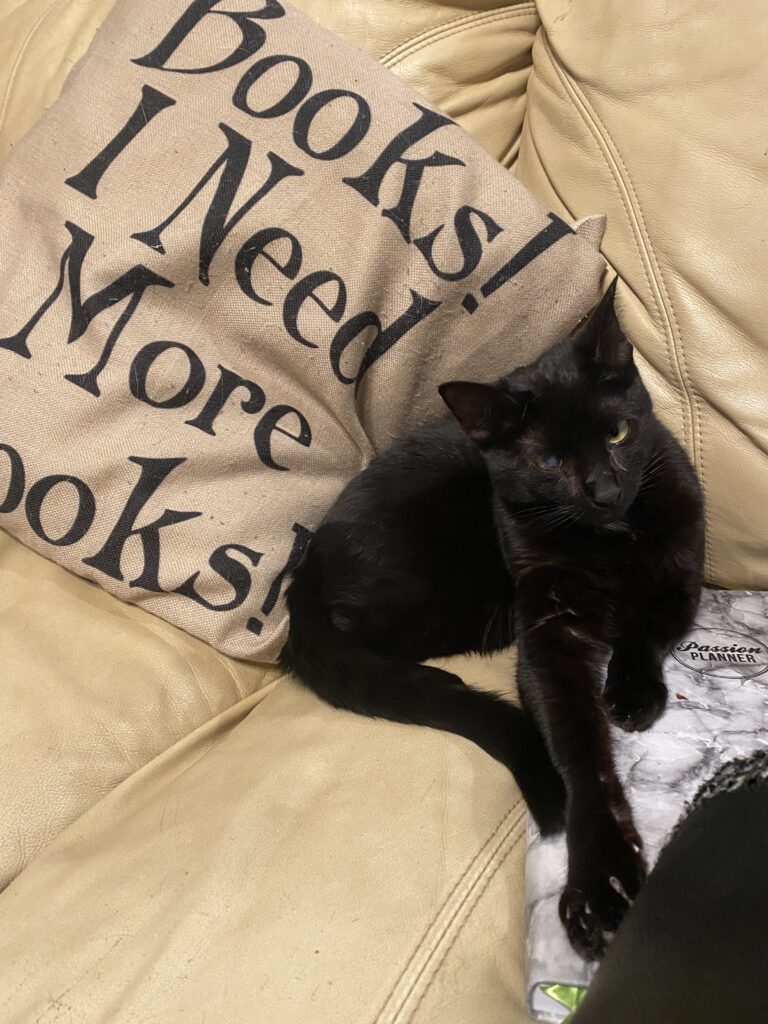 Phantom has a very special message for you today, and it's this: Yes, you do need more books. It's 2022, and we're not denying ourselves the things we love anymore. Thank you, Phantom. We love you and appreciate you.
And that's it for today! I hope you have a wonderful weekend, and I'll see you back here next week hopefully!
❤️ Emily