Sponsored by TBR, Book Riot's subscription service offering reading recommendations personalized to your reading life.
Tell TBR about your reading likes AND dislikes and what you're looking for, and sit back while your Bibliologist handpicks recommendations just for you. TBR offers plans to receive hardcover books in the mail or recommendations by email, so there's an option for every budget. Give your Bibliologist feedback, update your requests to stay in line with your reading goals and expanding horizons, and basically have your own personal book concierge. TBR is also available as a gift! Just select the plan you want to give, and you can schedule the gift to be delivered any day you want! Visit mytbr.co to sign up today or to start your holiday shopping.
Contributing Editor Kendra here to chat about poetry collections!
Whenever my book club reads a poetry collection, someone in the group expresses being self-conscious, that they're not a "poetry person." But one of the great things about poetry is that you don't have to be a poetry person to read, enjoy, and appreciate great poetry. Of course, there's a lot of options out there. So how does one even know where to start? Don't worry—I'm here for you!
The 21st-century is a great time for poetry, with dozens of incredible collections coming out every year, including works from current poet laureate Joy Harjo and former Poet Laureate Tracey K. Smith. I love the Harjo collection American Sunrise and Smith's Wade Into the Water. But beyond national poet laureates, there's so many great poets to discover.
To help give you a headstart in your research, here are ten of some of the best poetry collections that I've come across in the last few years. There are award winners and debut poets alike, but whatever their experience, they are proving to be masters of their craft. So what are we waiting for? Let's jump right in!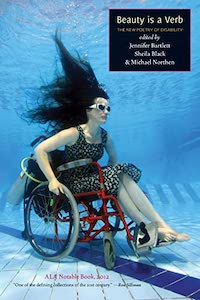 Beauty is a Verb features a range of disabled authors using poetry to write about their experience living in an able-bodied world. The editors of this anthology have ensured that the collection features writers with many different perspectives, giving the reader a well-rounded view of disability, beautifully expressed through each poem.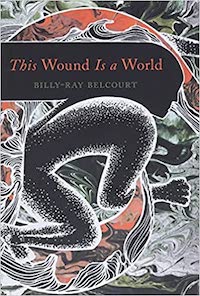 Queer Indigenous poet Billy-Ray Belcourt writes these autobiographical poems in such a way that it's like we get a glimpse into his mind as he ponders aspects of his life. From interracial love to the effects of living as an Indigenous person in the wake of colonization, Belcourt covers a range of topics in the collection.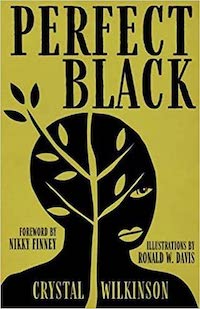 Kentucky Poet Laureate Crystal Wilkinson published her first full-length poetry collection, Perfect Black, in 2021. Written from a semi-autobiographical perspective, these poems focus on Wilkinson's experience growing up as a Black girl in Eastern Kentucky raised by the generation of women before her.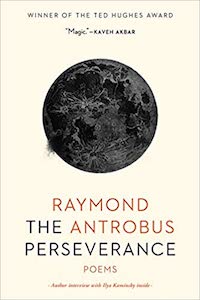 Jamaican British poet Raymond Antrobus makes his American debut with The Perseverance, a collection that describes what it's like to live in the gray spaces of the world. Many of the poems circle around the theme of grieving the loss of his father, feeling like he never could entirely understand him before he passed. Antrobus also writes about the d/Deaf experience based on his life living as a d/Deaf person in Britain.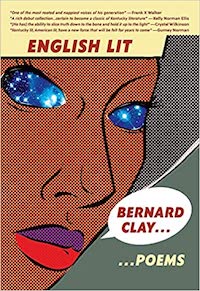 One of the most glorious hidden gems of 2021, English Lit is the first full-length collection from Affrilachian poet Bernard Clay. These poems center around themes of Clay's experience growing up and living in Kentucky and being Black in Appalachia. Clay's use of rhythm and precise word choice make these poems stand out in the reader's mind.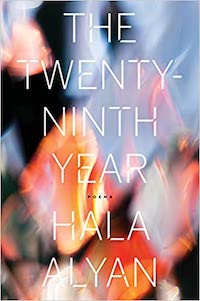 Palestinian American writer Hala Alyan might be more well known for her novels Salt Houses and The Arsonists' City, but she's also an accomplished poet. Her collection The Twenty-Ninth Year features memories from her life as she's traveled in various places throughout the world. Each recollection stands out, each poem with its own place as we look through Alyan's memories.
In some of the most gorgeous writing that I've read in the last several years, Night Sky with Exit Wounds examines how the body keeps the score of the myriad of traumas. Vuong informs his poetry with his experience as a queer Vietnamese refugee, returning to these parts of his identity again and again.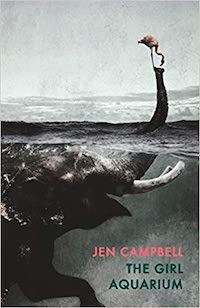 Disability advocate Jen Campbell released The Girl Aquarium a couple years ago, and I immediately fell in love with her work. She possesses the ability to perfectly capture the disabled queer experience that's deeply relatable. But whether or not you personally connect with her work, each poem communicates an understanding of language and the depth just a few words can have on the reader.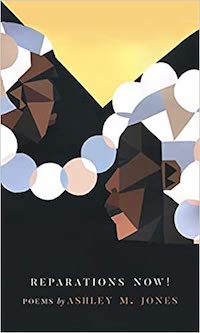 Reparations Now! by Ashley M. Jones
The first Black and youngest poet laureate of Alabama, Ashley M. Jones possesses incredible talent. Her latest poetry collection, Reparations Now! is out from one of my favorite indie presses, Hub City Press. It makes an argument for reparations for Black descendants of enslaved people in the United States.The poem chronicles the violence inflicted on Black bodies, but also celebrates Black joy in the face of systemic racism.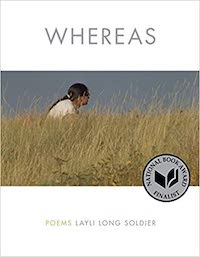 Whereas by Layli Long Soldier
A finalist for the National Book Award, Whereas by Layli Long Soldier stands as one of my favorite collections that I've read in recent years. Long Soldier plays with form, the sound of language, and narrative elements in her poetry, illustrating an incredible range of skill.
I could go on, but this newsletter might become twice as long! But I think these fabulous poetry collections will give you some great options as you look for the perfect book for you to read for this Read Harder task.
We'll be back soon with even more recommendations for another of the 2022 Read Harder prompts. But until then, happy reading!
~ Kendra
Click here for the full Read Harder 2022 task list, and for previous recommendations, click here.