Sponsored by Amazon Publishing.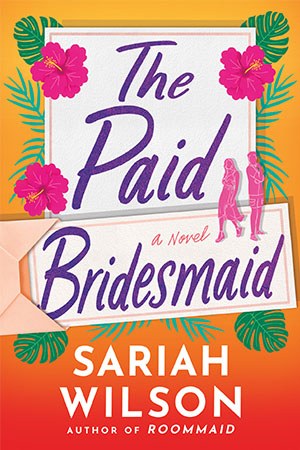 Rachel Vinson is a bridesmaid for hire and her latest gig for an Instagram influencer could be great for her business. Best man and high-tech entrepreneur Camden Lewis must know: Who is this gorgeous and mysterious woman? Is she a corporate spy out to tank his company? If she's a spy, she's the cutest one he's ever seen. As the week's worth of wedding events unfold, Rachel and Camden start to fall for each other. But Rachel has a rule: she never mixes business with romance. Is Camden a risk worth taking? Read The Paid Bridesmaid by Sariah Wilson.
Hey y'all, I hope your spirit is doing well today! I'm PN Hinton, host of the Kissing Books newsletter and guide through the world of romance and the roller coaster ride that it can be. If it is your first time here, welcome and if you're a regular reader welcome back.
Due to how the newsletters worked with the holidays, I am writing to you from the past. Insert appropriate ghostly noise here. I have no idea how my Christmas turned out although I am hoping it was decent. I made plans to go to dinner with my sister, just us girls, at a new-to-us place for lobster rolls. While that may not be typical holiday food fare, I am eager to try it. I'll be sure to update you how it was with the newsletter that will get sent out Thursday when I'm more in the know.
Romance Reflection
My reflection today is that of how my love of romance has grown since writing this newsletter. Honestly, I didn't think I could love it even more; so even I'm a bit surprised at that reflection. Prior to taking over for Jess, I was part of the community, but not as fully integrated as I have become since part of my task is diving into the various social media sites to find out the hot button news.
We are a great community to be in. We pull together and help our fellow members whenever they face a rough patch in life, as evidenced in the multiple fundraisers they helped to kick off and support. Whether it's for a country in need, as with Haiti, or a romance author who just needed a pick me up, such as with Chencia, we're there when that flare for help goes up. And that isn't something that I have seen as much in other genres.
I was also surprised about how hard it was for people outside the community to get that in order to be a romance novel there had to be a happily ever after. Otherwise it's just a novel with a romantic theme. I'm not exaggerating when I say it felt like this argument got made every other week to the point where I felt it was redundant to bring it up as more than just a passing, "Oh, so this happened again." The disparagement grated, as did the belittlement.
Do we as a community know that in real life you don't always get the happily ever after? Certainly; if nothing else the last two years have taught us that. However, it doesn't mean that we can't enjoy them in our books. That's one of the many reasons that I read romance and why this is a hill I will always die on.
I also personally would not have expected to have Monster Romance on my Bingo card but that happened. No judgement clearly! It was still surprising.
Overall, this has been quite the journey for me. But I did enjoy it and look forward to the future and what it will bring me. Thank you for inviting me into your inboxes and sticking with me. There were many times during the last year where when someone would post a screenshot from the newsletter and tag me in their post, it helped to boost my day up just a little bit. I look forward to our journey together over the next year!
Around the Web in Romance
Speaking of romances and HEAs, this tweet made me cheer. I love how all the naysayers of HEAs in romance always throw Sparks' name into the mix and even he is like "Not a romance writer." So y'all may want to stop using him in your (futile) arguments against HEAs.
Another year, another round of RWA resignations. By now, this seems to be par for the course for December.
I was glad to see this bit of news regarding backlists of old school romances that demeaned Indigenous People. Hopefully by the time this is posted it will be all of them.
If you're looking for romance novels with good mental health representation, here is a good place to start from.
While I typically see eye to eye with Tessa Dare, I do not here. I've had some good Turkish Delight. I wouldn't have sold out my siblings, mind you, but I'm honest enough to admit I may have strongly considered it.
And here are some of the eagerly anticipated romances headed our way in the next part of winter.
Don't forget you can get three free audiobooks at Audiobooks.com with a free trial!
New Releases
Since there was no newsletter last week, I missed the new releases then. That said, since it was in between the holidays, there may have been a small number to begin with. I will include a few below though if I can.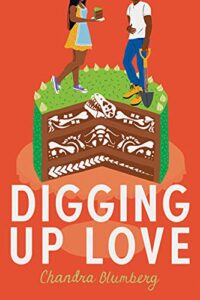 A Scoundrel of Her Own by Stacy Reid (12/28/21)
Proper Scoundrels by Allie Therin (12/28/21)
Digging Up Love by Chandra Blumberg (1/1/22)
The Tiger's Fake Date by Sophie Stern (1/1/22)
On the Sweet Side by Audrey Carlan (1/4/22)
My Rock Star Assistant by Reba Bale (1/5/22)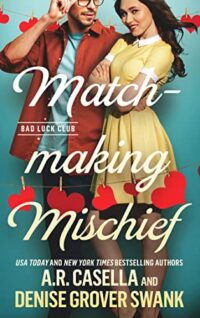 One Christmas Wish by Brenda Jackson (1/5/22)
Clueless Romeo by Baylin Crew (1/5/22)
Kiss and Cry by Keira Andrews (1/6//22)
The Right Time by Niomie Roland (1/6/22)
Matchmaking Mischief by A.R Casella and Denise Grover Swank (1/6/22)
Mountain Topped by K.M. Neuhold and Mia Monroe (1/7/22)
---
And that is all for today. I'll be back on Thursday with some New Year's Eve romance recommendations, since I missed out on recommending those last week. Better late than never, right? Until then you can follow me on Twitter under @PScribe801.