Sponsored by Clarkson Potter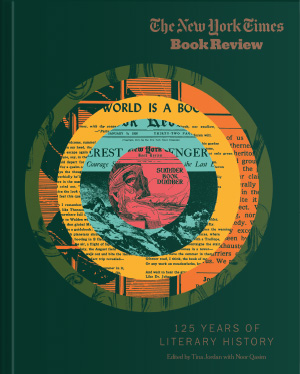 tk
2 Williamson County School Districts Risk Losing Funding Due to Book Controversies
Two school districts in Williamson County might be excluded from receiving a portion of $14 million in federal funding under the CARES Act because of recent controversies about books. Williamson County Commissioner Valerie Covey explained that the court would not approve the funding for the districts in Leander and Round Rock because of the way they handled certain books in the school systems. "I think we send a clear message to school districts that we're not okay with sharing our tax dollars with people who put smut in the room," Covey said. "It's ridiculous." The commissioner went on to say that they planned to hold off on distributing funding until they could meet with these districts and get "some resolution." If you live in the United States and wish to do your part to speak out against the commissioners' decision, you can find instructions to file a complaint here.
Elizabeth Olsen and Husband Robbie Arnett Write Kids' Book About Self-Care
Actress Elizabeth Olsen and her husband Robbie Arnett have written a kids' book all about self-care. The couple's debut children's book Hattie Harmony: Worry Detective will be published by Viking Children's Books on June 28, 2022. Hattie Harmony: Worry Detective will be the first book in the couple's new series, illustrated by Marissa Valdez. The books will follow Hattie Harmony, a "Worry Detective," who helps her friends overcome their anxieties. "Robbie and I couldn't be more thrilled to introduce the world to Hattie Harmony," Olsen told PEOPLE in an exclusive statement. "Inspired by the picture books we adored as kids, we hope that Hattie will become a friend and a welcomed reminder to be kind to yourself and to each other."
Marlon James Offers a Peek Inside the World of Moon Witch, Spider King
Moon Witch, Spider King, the sequel to Marlon James' fantasy novel Black Leopard, Red Wolf, is coming out in 2022. Now, ahead of the book's release, the author is offering an exclusive look inside his world-building process, and the map he created for the book's hardcover edition. "Fantasy must introduce the reader to a new world, but it also has to ground it quickly enough that they're able to live and breath in it," James says of his world-building process. Moon Witch, Spider King hits shelves on February 15th, 2022.
Reading Rainbow Live Announces Theme and Cast of First Episode
Reading Rainbow Live, the new version of the beloved Reading Rainbow series, has announced details of their premiere live event, which will take place early 2022.