Sponsored by Oni Press.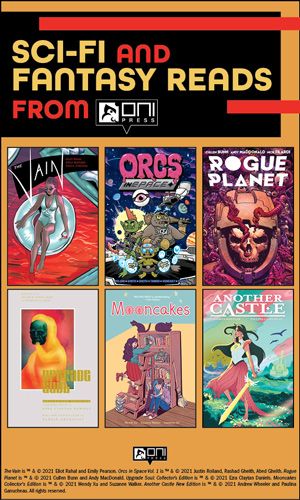 Find vampires, space mayhem, cosmic horror, fantasy, and more this holiday season from Oni Press! Journey through the wild nonsense of space in Orcs in Space Vol. 1; embrace centuries of youth and reckless abandon with the stylish vampires from The Vain; undergo an experimental rejuvenation procedure in Upgrade Soul: Collector's Edition; and experience the mind-numbing horrors of an alien planet with Rogue Planet. For a fantastical escape, enter the heartwarming world of a witch and a werewolf in Mooncakes: Collector's Edition, or join the fight with a courageous princess in Another Castle.
Happy Friday, shipmates! It's Alex, with some SFF news for you this first Friday in November, and some novels for you to check out as we kick off Native American Heritage Month! I hope you're enjoying the cooling days, the leaves crunching underfoot, and if you're like me, the Halloween decorations you still haven't bothered to take down. (Maybe this weekend. Maybe not.) Stay safe out there, space pirates, and I'll see you on Tuesday!
Let's make the world a better place, together. Here's somewhere to start: NDN Collective and Jane's Due Process
---
News and Views
Anathema, a magazine that exclusively publishes SFF by LGBTQIA POC/Indigenous/Aboriginal creators, is crowdfunding for its sixth year
The Fickle Nature of Science Fiction
America's first vampire was Black and revolutionary — it's time to remember him
Is Dune a White Savior Narrative?
The Muslimness of Dune: A Close Reading of "Appendix II: The Religion of Dune"
There's a trailer for The Book of Boba Fett
Imaginary Papers issue 8 is online!
At My Most Beautiful: The Politics of Body Prostheses, Disability, and Replacement in Arryn Diaz's Dresden Codak
You can sign up for the Crafting Climate Futures: From Story to Policy webinar that's happening on Monday, November 8 (1:30 PM London Time)
SFF eBook Deals
Seed to Harvest: The Complete Patternist Series by Octavia E. Butler for $3.99
Infernal by Mark de Jager for $0.99
The Betrayals by Bridget Collins for $1.99
On Book Riot
This week's SFF Yeah! podcast is about Raybearer
Check out our new podcast Adaptation Nation, which is all about TV and film adaptations of books! The first episode is about Dune.
Revisiting Superman: For the Man Who Has Everything
You can win the audiobook of These Wicked Walls by Lauren Blackwood
Enter to win a $100 ThriftBooks Gift Card
This month you can win a selection of spicy sequels and a $200 Barnes and Noble gift card, a $100 Amazon gift card and a Radish swag bag, and a $250 Barnes and Noble gift card.
Free Association Friday
As November is officially Native American Heritage Month in the US, so how about a spotlight on SFF novels by Native American authors?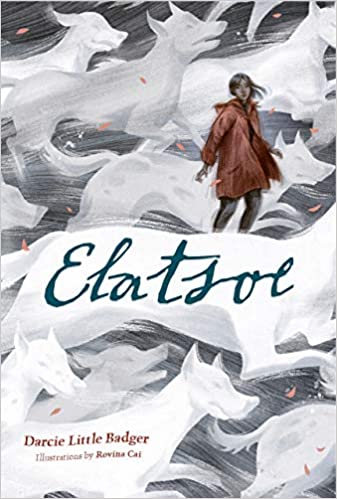 Elatsoe by Darcie Little Badger
In an America like our own, but perhaps a bit in the future and just a little more supernatural, Ellie is a Lipan Apache girl who wants to be a paranormal investigator, partially because of her skill for speaking with the ghosts of dead animals. When her cousin is murdered near a town that is eerily perfect, she makes solving that mystery her first official mission, with the help of friends and family.
In the near future, an AI called Archos, disguised as a shy little boy, makes a hostile takeover of the "smart" technology that governs every aspect of human life. Some humans have an inkling that things are going wrong with technology, but it's too little, too late, and Zero Hour arrives with decimating force that could destroy humanity forever… or perhaps unite it.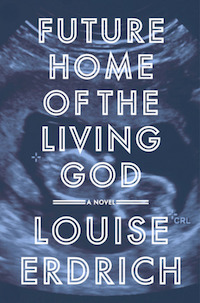 A mysterious condition has hit humanity across the globe; children are suddenly being born that appear to be from primitive pre-human species. For Cedar Hawk Songmaker, this disturbing change is personally terrifying, because she is four months pregnant. An adoptee, she decides to search for her birth parents before her own child is born as society begins to unravel around her.
In near-future America, the Trail of Tears has been rendered into a ride at a virtual reality tourist compound in Georgia. Tallulah Wilson, a Cherokee woman who works there, is caught up in strange events as tourists begin falling unconscious on the ride–and the ride's programming is being twisted by someone to tell a different narrative.
Black Sun by Rebecca Roanhorse
The winter solstice in Tova is normally a time of renewal, but this year it brings a solar eclipse, the possible fulfillment of a terrifying prophecy, and the collision of politics, religious oppression, and the struggle of cultures that have been bound together by conquest. It comes at the hand of Serapio, a young man who has been blinded and scarred, who may fulfill his destiny and become a god, and Xiala, who should fear him–and doesn't.
Calliope is pregnant with twins and not long from giving birth when she awakens to a New Mexico transformed into a sinister, haunted wasteland where she seems to be one of the few people left alive. As long-quiescent volcanoes erupt and monsters come to life, she has to find a way to reconcile what she sees in the geological record and what she knows of her long-denied heritage if she wants to survive.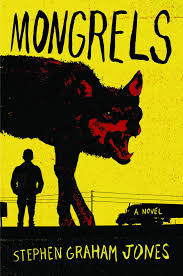 Mongrels by Stephen Graham Jones
There's a kid who has had it really tough, living a poor and hardscabble life of constantly moving, trying to coexist with a society that does not want or understand his family, who are called mongrels or mixed blood. Still, he wants nothing more than to grow up to be like the people who have raised him: his grandfather, his Aunt Libby, and his Uncle Darren… all of whom are werewolves.
---
See you, space pirates. If you'd like to know more about my secret plans to dominate the seas and skies, you can catch me over at my personal site.