Sponsored by National Geographic Books.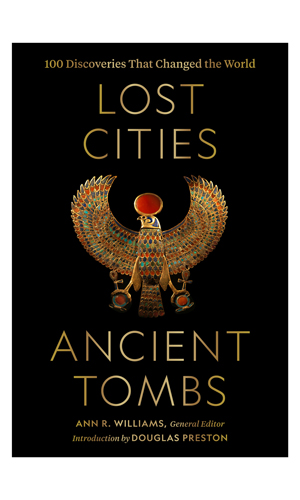 This enlightening narrative tells the story of human civilization through 100 key expeditions, spanning six continents and more than three million years of history. Each account relies on firsthand reports from explorers, antiquarians, and scientists as they crack secret codes, evade looters and political suppression, fall in love, commit a litany of blunders, and uncover ancient curses.
Happiest of Fridays, dear nonfiction friends! It's November, which is a great month if you love nonfiction and alliteration because… Nonfiction November! There are lots of nonfiction-related challenges and community building activities on bookish social media, but I'm keeping it simple this year and trying to up my nonfiction reading for the month. I will keep you posted on how it goes!
Speaking of wordplay… Book Riot has a new podcast! Adaptation Nation (rhymes!) is all about TV and movie adaptations of favorite books. The podcast will cover a mix of new releases and backlist favorites, starting with an episode about Dune with Jeff, co-host of the Book Riot podcast, and Amanda and Jenn, hosts of Get Booked. Check it out!
To celebrate the launch of Adaptation Nation, this week's newsletter is a list of nonfiction books with interesting adaptations. Here are a few of my favorites: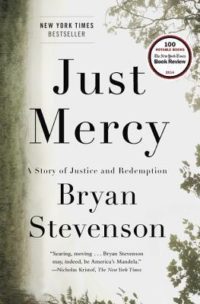 Bryan Stevenson is a civil rights lawyer who specializes in defending "those most desperate and in need" through the Equal Justice Initiative. This book is a memoir about his time as a young lawyer and closely follows the story of Walter McMillian, a man sentenced to death for a murder he didn't commit. It's a fascinating story and a deep look into injustices of the justice system. I love this book so much, and the movie starring Michael B. Jordan is pretty great too!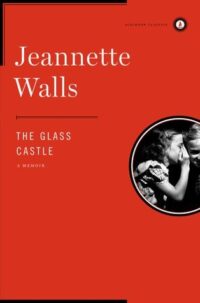 This memoir is truly a classic of the genre, a look at a family that was both dysfunctional and deeply loving. Walls' father was charismatic and inspiring while sober, but truly dysfunctional when drunk. Couple that with her mother's free spirit, and you get a childhood full of love and neglect. This is a difficult book to read, but I absolutely tore through it. Although the 2017 movie adaptation got mixed reviews, I remember enjoying it – Brie Larson is a great addition to any movie cast.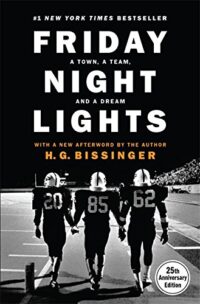 At this point, I think more people are familiar with the tv series Friday Night Lights (SO GOOD) than the book it's based on… but I'm here to tell you that the book is a real treat too. Written in 1990, this classic of the sports nonfiction genre follows the 1988 Permian High School Panthers, a team from Odessa, Texas, as they compete for the Texas state championship. I read this one quite a while ago, but I remember it being a great portrait of football, family, and community in a small town.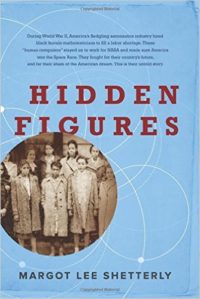 Alice and I are both on record on our podcast, For Real, as being fans of the nonfiction trend of telling the hidden stories of the women behind the scenes in history. There have been a lot of books like that coming out, but I think Hidden Figures was one of the first. The book tells the story of Black, female mathematicians at NASA – known as "human computers" – who did the math helping get astronauts into space. The movie adaptation is good, but also flattens down the edges of some of this story. I highly recommend the book if you haven't picked it up!
Weekend Reading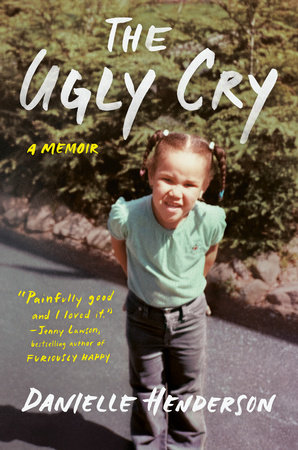 I am not sure where my nonfiction reading is going to take me this weekend! I'm feeling the pull to memoir, which may lead me to a book I purchased a few months ago, The Ugly Cry by Danielle Henderson. Henderson grew up "Black, weird, and overwhelmingly uncool" in a white neighborhood in New York, raised by her grandparents after being abandoned by her mother. Everything I read about it makes it sound intense and emotional, which I hope means it'll be unputdownable.
---
For more nonfiction reads, head over to the podcast service of your choice and download For Real, which I co-host with my dear friend Alice. If you have any questions/comments/book suggestions, you can find me on social media @kimthedork. Happy weekend!