Sponsored by PiqueBeyond and Hunting by Stars by Cherie Dimaline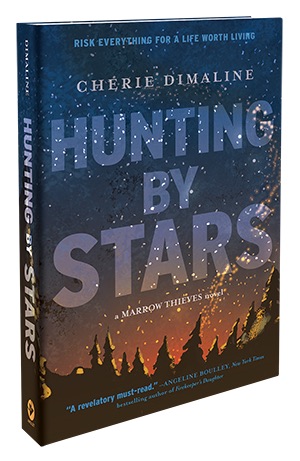 tk
Here's A First Look at Lisa Taddeo's First Short Story Collection
Lisa Taddeo has hit the literary scene with her nonfiction (2019's Three Women), her novel (2021's Animal), and now she's completing the trifecta with her first book of short stories. Lisa Taddeo's Ghost Lover comes out on June 14, 2022, and you can get an exclusive look at the cover here. The cover art, designed by Alison Forner, is inspired by a short story in the collection in which a young woman becomes obsessed with hard-to-find lacrime d'amore candies. Taddeo explains, "She tells a friend she's going to eat one every time she does something bad, until she gets to 'the end.' And that's what you see on the cover, these perfect little handmade drops — the notion of something beautiful that in a certain context can deeply hurt you."
Image Comics Staffers Unionize
Earlier today, Image Comics staffers officially declared themselves a union under the name Comic Book Workers United. In a statement released on Twitter, Comic Book Workers United said, "For years, comics publishing workers have watched our professional efforts support creators and delight readers. Sadly, we have also watched that same labor be taken for granted at best and exploited at worst. Keeping our heads above water was the new normal before the pandemic and since its onset we have been expected to take on even larger workloads with fewer resources." The statement is signed by Ryan Brewer, Leanna Caunter, Marla Eizik, Drew Fitzgerald, Melissa Gifford, Chloe Ramos,Tricia Ramos, Jon Schlaffman, and Erika Schnatz. The union has also announced their list of goals and have requested companies and individuals sign a letter of support.
Simon & Schuster Announces Multi-Book Publishing Program with Dr. Erica Armstrong Dunbar
Publishing company Simon & Schuster has announced that they will be launching a multi-book publishing program for adults and children with Dr. Erica Armstrong Dunbar. Dunbar is a professor of history at Rutgers University, a National Book Award finalist, and winner of the 2018 Frederick Douglass Book Award for her novel Never Caught: The Washingtons' Relentless Pursuit of Their Runaway Slave, Ona Judge. In February 2024, Simon & Schuster will publish Dunbar's upcoming nonfiction book for adults, A Spy in Richmond. And Aladdin Books will publish seven books with Erica Armstrong Dunbar, including a picture book adaptation of her award-winning Never Caught. In a statement, Dunbar said, "I am thrilled to work with the incredible team at Simon & Schuster to present new American narratives that center Black women, for readers of every age. Stories of triumph and tragedy resonate with adults and children alike, and I can think of no better time than the present to place this powerful history in its rightful place at the front of our nation's memory."
November 2021 Horoscopes and Book Recommendations
It's the 1st of November, and you know what that means. It's time for your November 2021 horoscope, and a fresh book recommendation that's perfect for your sign.