Sponsored by Forge Books.
Dera White's I Will Not Die Alone is a hilarious, feel-good story about the end of the world. Featuring illustrations by Joe Bennett, it is a story full of realistic self-love affirmations for all of us who are just trying to get by, until we die.
"Oh man. This is a sweet yet sad, heartwarming yet heartbreaking read. I loved it! And it's so wonderfully funny!" —Martin Starr
"I Will Not Die Alone is a delightful and necessary hand-hold from a friend that steadies your pulse in the face of ultimate anxiety." —Sunita Mani
Hi, Book Friends!
New Monday, new month. And here's my question to you as we enter November: how long do we wait to put out the holiday decorations? To me, Thanksgiving is part of the holiday season. In other words, I'm ready to watch Home Alone, like, today. But I know some people are horrified at the thought of anything even the slightest bit holiday-themed this early in the month. Where do you land on this debate? Maybe we should do a poll or something.
Anyway, I hope you had a wonderful weekend and that you're ready to dive back into the world of books! I've got some exciting book things to share with you.
❤️ Emily
Book Deals and Reveals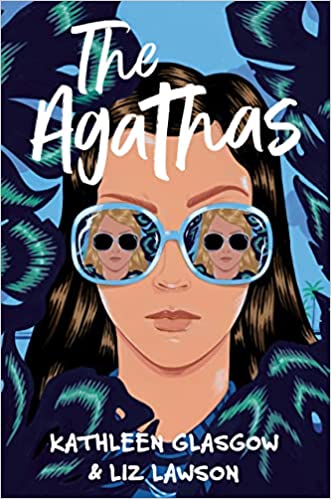 Oh, this one looks good. Here's the cover reveal for Kathleen Glasgow and Liz Lawson's upcoming YA novel The Agathas. Think Riverdale meets One of Us is Lying.
We've also got a cover reveal for the next Blood and Ash novel, The War of Two Queens by Jennifer L. Armentrout.
Friends star Matthew Perry is writing a memoir! The as-of-now untitled book is coming out with Flatiron Books in fall 2022.
Stacey Abram's novel Never Tell is in development with CBS Studios and writer Barbara Hall.
Reese's Book Club has revealed the cover to the new Megan Miranda book, The Last to Vanish.
Speaking of Reese's Book Club, Reese's Fall YA pick is Within These Wicked Walls by Lauren Blackwood.
Here's the cover reveal of Becky Dean's debut YA contemporary romance novel Love & Other Great Expectations, coming out June 14, 2022!
An adaptation of Wendy Wunder's novel The Probability of Miracles is in the works at HBO Max.
Riverhead Books has acquired the U.S. rights to three books by novelist and winner of the 2021 Nobel Prize in Literature Abdulrazak Gurnah.
Barnes & Noble has named the finalists for its third annual "Book of the Year" awards.
Book Riot Recommends
I'm a Contributing Editor at Book Riot, I write the Today in Books newsletter, and I'm a Bibliologist for Book Riot's Tailored Book Recommendations subscription service. I also have a PhD in English, so I'm basically a doctor of books. Books are my life, in other words, so in this section of the newsletter, let me share with you some upcoming books I'm super excited about. And I think you will be too!
Prepare Your Shelves!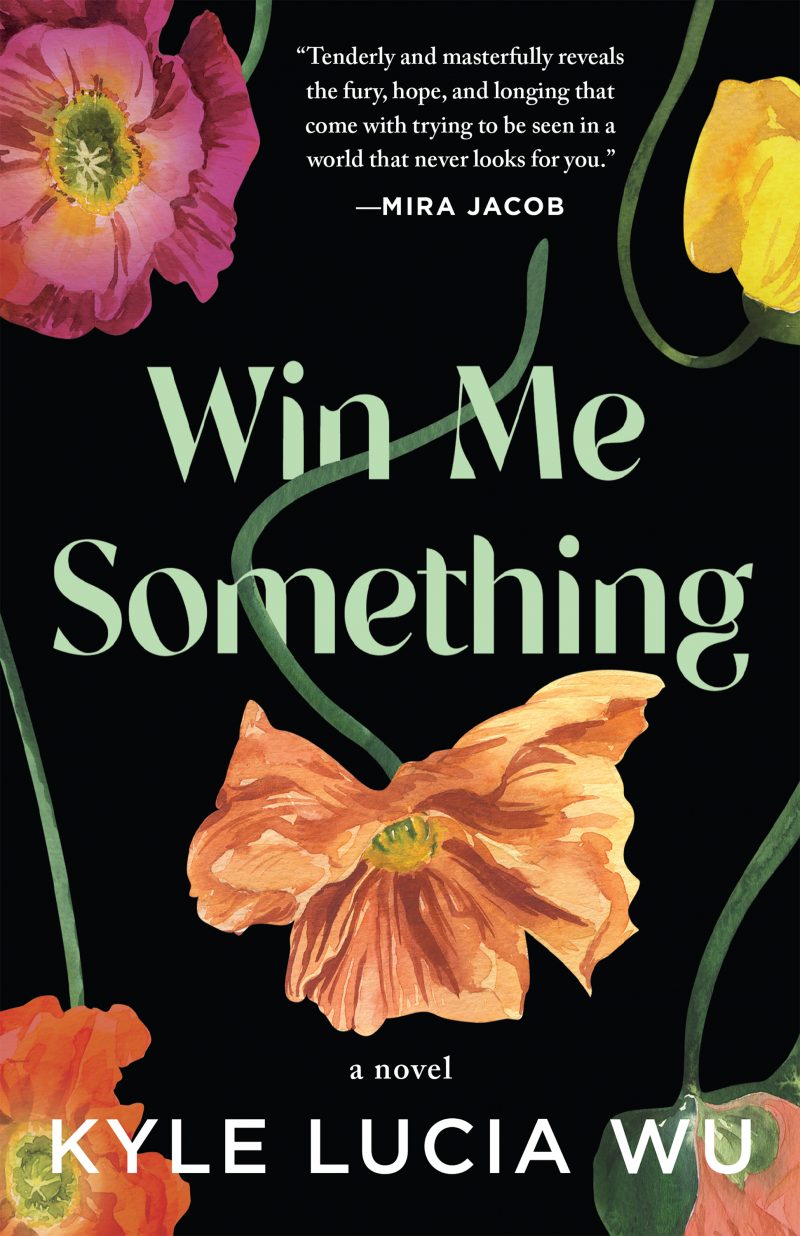 Win Me Something by Kyle Lucia Wu (Tin House, November 2, 2021)
Hey Book Radar readers! This one comes out tomorrow, so clear some space on your shelves right… now. Win Me Something is Kyle Lucia Wu's debut novel. It's an examination of the biracial experience in America. It's story of identity, family, coming-of-age, and of self-acceptance.
Willa Chen is a bi-racial Chinese American girl who grew up in New Jersey, struggling to figure out where she fits among her peers and in her family. At school, she felt too white for the Asian kids and too Asian to fit in with the white kids. Willa's parents divorced when she was very young, and now they have both moved on to new families, so Willa is also unsure of where she fits in with their lives.
Then she starts working as a nanny for the Adriens, a wealthy white family in Tribeca. The Adriens are everything Willa imagines a family should be. as she grows closer to this family—eventually she moves in with them—she finds herself confronted by all of the things that she's been missing in her own life. All of the things that have left her feeling very, very alone.
Willa's life experiences are specific and carefully rendered, but there's not a single person who won't be able to identify with at least some part of Willa's journey of self-discovery and her search for belonging. Win Me Something is a promising debut novel that you should definitely read before finalizing any year-end best-of lists.
What I'm Reading This Week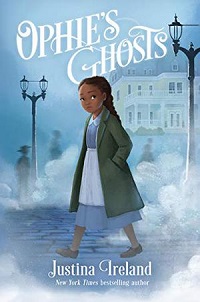 Ophie's Ghosts by Justina Ireland
The Book of Accidents by Chuck Wendig
Rock, Paper, Scissors by Alice Feeney
Within These Wicked Walls by Lauren Blackwood
The Last Checkmate by Gabriella Saab
Monday Memes
I just spent the past 45 minutes lying in bed scrolling through Instagram and sharing memes with my friends rather than getting up and getting on with my day. And you know what that means. It's time for more Monday memes.
Are you tired of your favorite meme creators not being able to keep up for your insatiable need for memes? Have you tried an AI meme generator? These bookish memes created from an AI generator made me die with laughter. You are now talking to a ghost.
Other Things That Make Me Happy
I know everyone's still talking about Dune right now, and I'm going to watch it very, very soon. But in the meantime, have you seen the adaptation of Samanta Schweblin's Fever Dream? It's on Netflix, and I thought it was very good! If you thought Fever Dream couldn't be made into a movie, think again. I think they did it.
Oh, and hey, that reminds me… are you on Letterboxd? I've only written reviews for one movie ever, but if you want, you can follow me there! And if you're not on Letterboxd but you love movies, you should check it out!
This section of this newsletter is brought to you by Purrli. It's a cat in your computer!
And Here's A Cat Picture!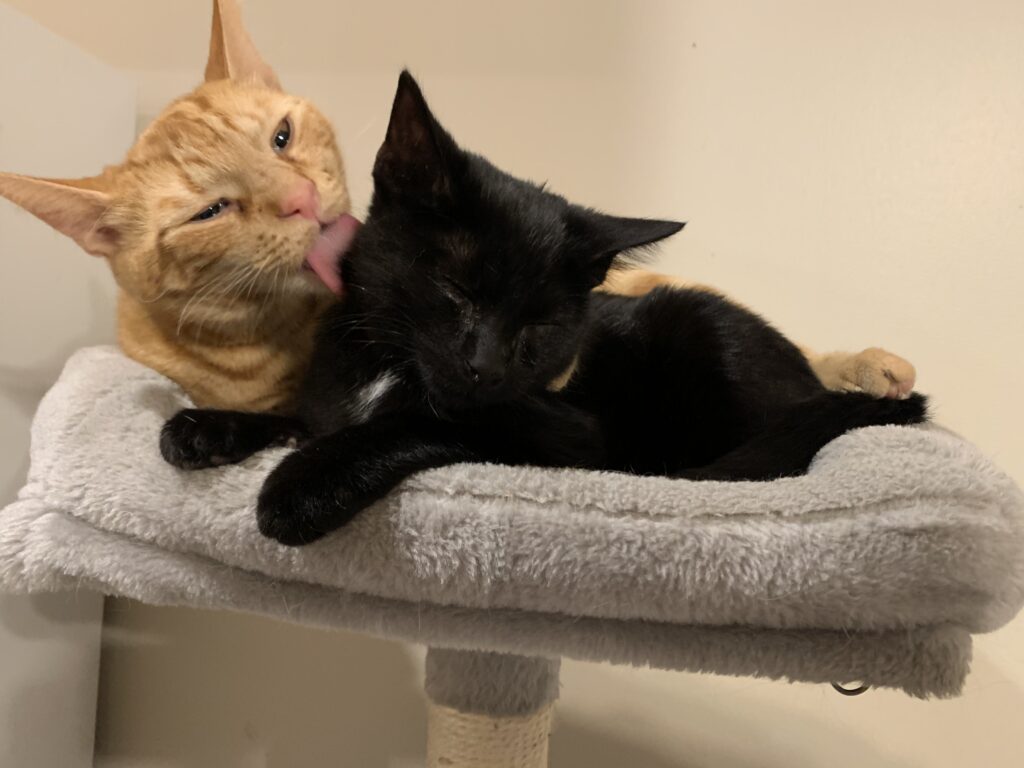 I hope you enjoy this action shot of Murray giving Phantom a bath. After all, how can you prepare for the week ahead without cleaning up a bit first? They both say hello and they hope you have a wonderful week.
Thanks, Murray and Phantom.
---
We did it! We made it through another Book Radar! I hope you had fun. I hope you learned something new. And I hope you enjoyed the cats. See you soon!
❤️ Emily