Sponsored by Vault Comics – the best in Sci-Fi, Fantasy, & Horror Comics!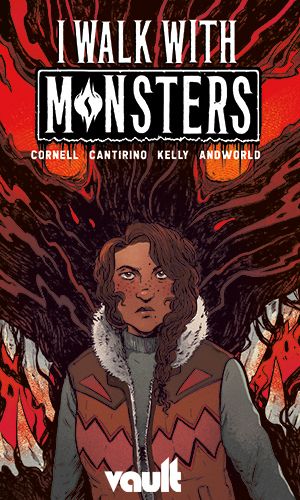 MONSTERS WALK BESIDE US ALL … AND SOMETIMES LURK WITHIN.
In her past, the Important Man took away Jacey's brother. Now Jacey has David, who sometimes transforms into a terrifying beast. Together, they've found a way to live – hunt down those who prey on the vulnerable. But the Important Man is still out there – and Jacey and David are about to run into him again. By bestselling author Paul Cornell & artist Sally Cantirino!
AVAILABLE NOW!  www.vaultcomics.com
"Really looking forward to it" – Neil Gaiman, author of The Sandman, American Gods, Anansi Boys, Good Omens, Coraline, and more