Sponsored by Astra House, dedicated to publishing authors across genres and from around the world.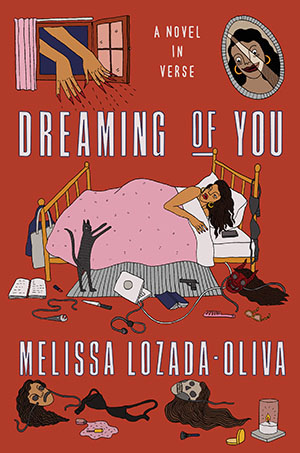 Melissa Lozada-Oliva's Dreaming of You is an absurd yet heartfelt examination of celebrity worship. A young Latinx poet grappling with loneliness and heartache decides one day to bring Tejano pop star Selena Quintanilla back to life. The séance kicks off an uncanny trip narrated by a Greek chorus of gossiping spirits as she journeys through a dead celebrity prom, encounters her shadow self, and performs karaoke in hell. Playfully morbid and profoundly candid, an interrogation of Latinidad, womanhood, obsession, and disillusionment, Dreaming of You grapples with the cost of being seen for your truest self.
Welcome to In The Club, a newsletter of resources to keep your book group well-met, well-read, and well-fed.
Book club friends! Before we get to the books, I wanted to remind you that it's the last week to get your hands on some Book Riot anniversary merch that I must say is perfect for fall. The gold sweatshirt is hella cute, by the way.
As for the latest in my bookish life, I just recorded a great Hey YA episode with my cohost Kelly Jensen that includes some YA retellings and airs today *ahem*. Thinking about retellings in general made my mind wander to ones based on Greek mythology, as there are so many. I feel like there are a few that come out each year, and, although I love them, I sometimes wonder why it's such a popular category. Is it because they're such good representations of the human condition? Or are people simply reliving familiar tales from their childhood and making them new?
What do you think? As you mull the question over, let's get to the club!
---
Nibbles and Sips
It's about that time! Time for me to bust out the pie pans and try to recreate that buttery magic my grandmother made all through my childhood. I was prompted to include a great recipe for pecan pie by an article featuring another foodie showdown. This time, the best recipe for punkin pie was at stake (or steak?… heh). For Thanksgiving and/or Christmas gatherings I attend, I like to make both a pecan pie and a pumpkin one. If you're thinking, Erica, that's a bit much. Yes, yes it is, and to that I say "and what about it?" I have no shame in my game.
Revel in this delicious tradition (laced with whiskey), courtesy of Toni Tipton-Martin at Texas Monthly. Here's another one by Jocelyn over at Grandbaby Cakes that doesn't have a paywall.
---
Book Club Bonus: Years ago, I watched a documentary on mythologies that said that the harshness in mythology is supposed to represent the harshness of life. The stories where the hero is facing some beast or god were meant as analogies of Man vs. The Elements. I think that same struggle is kept central to the plot in the books I mention below, as they are told from the perspective of people that have been marginalized— whether it be because of race, class, or gender— who are up against their own version of The Elements. Discuss how accurate you think these analogies are. Also, what did these adaptions grant the original story? What did they take away?
Isma has been recently freed from the shackles of older-sister-itis— a moment of silence for her, because I honestly feel you, girl. Her role of caretaker to her younger siblings was brought on by the death of her mother years prior. She's since accepted a mentor's invitation to finally go after a dream she's been delaying. She leaves her home in London to start earning her PhD in America, but can't stop thinking about her younger siblings: the fiery and gorgeous Aneeka and Parvaiz, who wishes to realize his absentee father's jihadist dreams. In America, Isma crosses paths with Eamonn Lone, whose powerful father wins favor back home with Islamophobic propaganda. As the two families become intertwined, romance, intolerance, and familial loyalty are explored in this retelling of Antigone.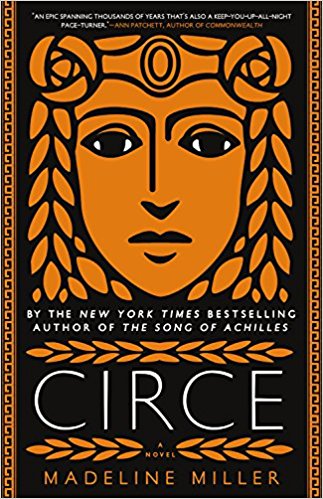 Circe by Madeline Miller
I hesitated to add this one as it is already pretty popular. I decided to, anyway, as I really enjoyed it and I can't resist mentioning a good witch protagonist.
"When I was born, the name for what I was did not exist."
So starts the novel, which follows the titular character who is neither powerful like her father Helios, nor breathtakingly beautiful like her mother Perse. Instead, she's largely seen as unremarkable as she searches for acceptance and love in the world of the gods. When she is banished to the island of Aeaea, Circe realizes her innate magic and takes to learning about herbs and potions as she surrounds herself with lions. I love how Circe's magic is treated here. It's a natural, comfortable thing that works as if she were merely having a thought at times. As she continues to step into her own, she takes on several, powerful mythical figures, lovers, and motherhood. Her journey sees her gradually rising above the scorn directed at her by other immortals.
"I did not go easy to motherhood. I faced it as soldiers face their enemies, girded and braced, sword up against the coming blows. Yet all my preparations were not enough."
As ancient as the character is, many of her concerns are modern.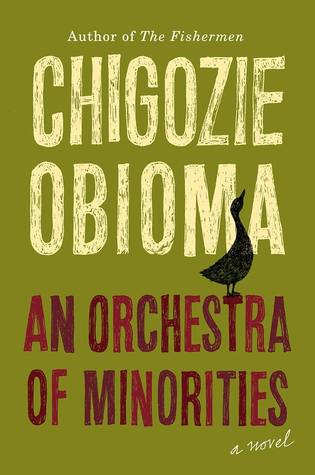 Young poultry farmer Chinonso intervenes when he sees Ndali preparing to jump off a bridge. In a bid to demonstrate the finality of what she's contemplating, he throws his two prized chickens off the bridge. The young woman is moved by his demonstration and goes on to have a relationship with him. Issues arise, however, in the form of Ndali's educated family disapproving of Chinonso's lowly farmer status. As a result, he decides to go to college, a decision that puts him on a life changing journey that will show how far he's willing to go to change his lot in life. A lot of traditional Igbo spirituality is incorporated in this reimagining of the The Odyssey. Case in point, it's narrated by Chinonso's Chi— or life force— which has been summoned in front of the almighty creator to represent Chinonso in a hearing that will determine his guilt in a serious crime.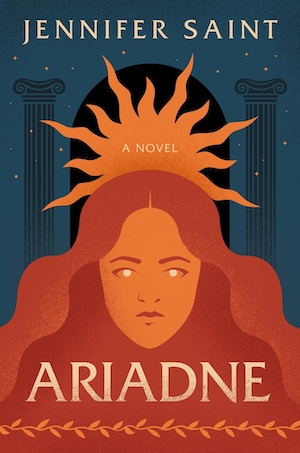 Ariadne by Jennifer Saint
Ariadne and her sister Phaedra are princesses of Crete that grow up knowing the shame of their Minotaur brother's existence. The product of their mother Pasiphaë's obsession with a snow-white bull, the Minotaur stalks the labyrinth built beneath the palace, demanding human blood. When Ariadne falls in love with the prince of Athens, who came to Crete as a sacrifice to her half brother, she has to decide whether to help him or stay loyal to her family and country. This story follows Ariadne through her life, showing her position in a world of powerful gods and cruel men. It's another great addition to the list of well-known myths being retold from their often silent female characters' perspectives.
Suggestion Section
---
I hope this newsletter found you well, and as always, thanks for hanging out! If you have any comments or just want to connect, send an email to erica@riotnewmedia.com or holla at me on Twitter @erica_eze_ . You can also catch me talking more mess in the new In Reading Color newsletter as well as choppin' it up with Kelly Jensen on the Hey YA podcast.
Until next week.
-E