Sponsored by Penguin Random House & Underlined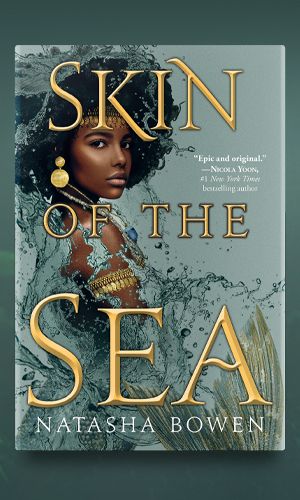 tk
Toni Morrison's Beloved Becomes Part of Virginia GOP Governor's Ad Campaign
A new campaign ad for Virginia Republican gubernatorial candidate Glenn Youngkin features a woman who wanted to ban Nobel Prize-winning author Toni Morrison's novel Beloved from her son's school curriculum because it gave him nightmares. The Fairfax County mother Laura Murphy said the Pulitzer Prizer-winning novel was "some of the most explicit material you can imagine. I met with lawmakers. They couldn't believe what I was showing them. Their faces turned bright red with embarrassment." Murphy's son, who was a high school senior at the time of being assigned the novel, said, "It was disgusting and gross…It was hard for me to handle. I gave up on it." At the time of Murphy's challenge in 2013, the Fairfax County School Board declined to take up Murphy's challenge, and it has remained part of the school's curriculum. Now, Youngkin has tweeted a video of Murphy's story with the message, "What's it like to have Terry McAuliffe block you from having a say in your child's education?"
Brendan Fraser Cast to Play Villain in Upcoming Batgirl Movie
Brendan Fraser has been cast to play play the villainous Firefly in the upcoming Batgirl movie. Fraser will be playing opposite Leslie Grace, who will play Barbara Gordon/Batgirl. Adil El Arbi and Bilall Fallah (Bad Boys for Life) will direct the Warner Bros. film, and Christina Hodson (Bumblebee,The Flash) is writing the screenplay. The project is set to release on HBO Max at some point in 2022. It will be the first DC film to skip theaters and head straight to streaming.
Selma Blair Releasing Memoir in April 2022
Actress Selma Blair, best known for her roles in Cruel Intentions and Legally Blonde, is set to release a memoir in April 2022. The memoir is from Knopf press and is entitled Mean Baby, which is a reference to Blair's earliest memory of herself. Apparently, the actress "was a disagreeable child with a terrible disposition" and got into the bad habit of biting her three sisters. According to the book's news release, the memoir will explore "a childhood spent in worship of her mother, an adolescence of love and pain, her destructive ways of coping with an illness she did not know she had, her life as a model and muse, her struggles and successes in Hollywood, and her battle with depression as a young mother."
We Need to Stop Asking "Do Audiobooks Count As Reading?"
Audiobooks are more popular than ever, and yet somehow people are still questioning whether listening to audiobooks counts as reading. It's time to stop asking this question and embrace the audiobooks!