Sponsored by Penguin Random House Audio.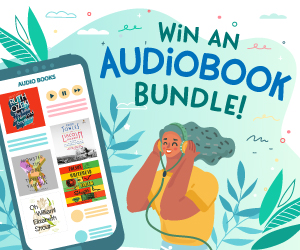 Book Riot is teaming up with Penguin Random House Audio to give away an audiobook bundle to one lucky winner! This bundle includes the following titles: Harlem Shuffle by Colson Whitehead, The Lincoln Highway by Amor Towles, The Book of Form and Emptiness by Ruth Ozeki, Monster in the Middle by Tiphanie Yanique, and Oh William! by Elizabeth Strout. To enter, simply fill out the form and subscribe to the Penguin Random House Audio newsletter for a chance to win!
There's still time to get some awesome swag to celebrate our 10th birthday!
Welcome to the Kissing Books newsletter y'all. I'm P.N. Hinton, your guide to the world of romance novels. I hope your spirit is doing well today. Whether it's a backlist, new release, or an under the radar delight, I aim to help you find a book or two that you can get lost in. If you're new to the Kissing Books newsletter, welcome and enjoy your stay. If you're a long-time reader, welcome back; it's good to see you again.
We're a couple of weeks away from Halloween and, honestly, this is the most anti-climactic it has ever been for me. The teenager isn't interested in trick-or-treating this year. While a change, this is just part of him growing up, I'm sure. So, I'll be content with just staying at home and watching Toy Story of Terror, the Gravity Falls Summer-ween episode, and It's the Great Pumpkin, Charlie Brown—because you're never too old for Charlie Brown.
Romance Reflection
Between the chatter among Book Riot peers and the tweets flying around, it seems that a few books have gotten their publication dates pushed back. Which can be a huge bummer, especially if you were looking forward to a specific book. But sometimes life happens.
This time around the 'life happening' situation is a supply chain issue and printing delays, which are completely and utterly outside of the author's control. Everyone is feeling the crunch here and that is why everyone and their grandmother is telling you to shop early for the holidays if you're ordering from out of state or overseas. The books will get to us and I'm sure that none of us have completely empty TBR piles just yet. So, there is still plenty to read in the meantime.
All of this is to say: show patience and grace to the authors and publishers behind this. It's something they wanted to do, it's something they had to. And be sure to extend this to everyone else who may be in some sort of crunch.
Book Riot Romance
Catch up with the latest episode of When in Romance where Trisha and Jess discuss how they find book recommendations. You can also send them your recommendation requests. Also, be sure to pick up the next book club pick, Sweet Disorder!
And here is a nice round-up of some of the best enemies-to-lovers in Fantasy Romance.
Do you love horror, romance, and manga? Then you're in luck!
Around the Web in Romance
Here's even more hate-to-love romances!
An Asian led holiday romance is happening this year and there is cause for much excitement on this.
Paranormal romances are great any time of year but extra perfect around Halloween.
Recommendations
One of the buzziest romance books around currently is The Love Hypothesis, and as with most buzzy books, there is a division in Romancelandia on it. A lot of it is centered around the fact that it started as Keylo fanfiction.
I won't go too much into that because it's a long involved conversation and both sides have very good points. It did get me to thinking that fanfiction, for all the sneers it gets from 'high-browed literary types' is still very present across all genres, even literature. So, it is not a new concept by any stretch of the imagination.
And that leads us to today's recommendations; books that are, at their very core, fanfiction. As a bonus, y'all get four today since two of these are novellas.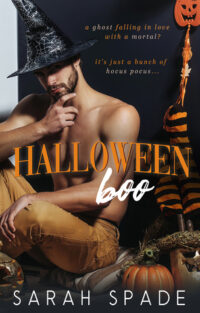 Ever since she moved in a year ago, Dani has felt that her apartment was haunted. Despite that, she and her ghostly roommate have fallen into a routine with each other. She even calls him Casper. Then on Halloween Night, suddenly Casper, who's really named Zack, appears to her on the one night that the dead can cross the veil and be mortal. Clearly, this is a Hocus Pocus fanfiction novella and, considering the current season, was always going to be on this list. It is quite delightful and naturally has an HEA.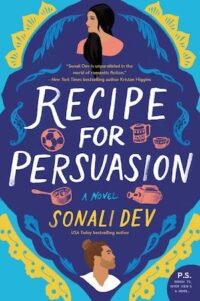 In this Jane Austen retelling, chef Ashna and soccer star Rico are paired up on the new reality show, Cooking with the Stars. The only snag here is that they're each others first loves and things did not end well. When their first interaction goes viral though, all eyes are on them and their undeniable chemistry. Will they be able to work through the past and ignore the feelings still present in the future to both win the competition and protect their hearts?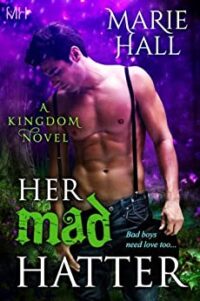 This version of Alice is all grown up and runs her own cupcake and tea shop. She's content with her life there until a very determined fairy godmother pulls her into Wonderland where she meets the Mad Hatter. The Hatter is determined to not fall into his fairy godmother's trap having been burned by previous Alices before. But this one is different from the others, leaving him to wonder if he finally found his Alice.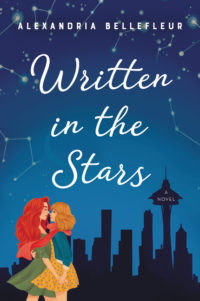 Despite a horrid first date, Darcy and Elle decide to engage in a bit of fake dating to get Darcy's brother and Elle's family off their respective backs. Along the way though the two women learn more about each other and that maybe first impressions aren't always accurate and second chances may be warranted. This one is a nod to both Bridget Jones and Pride & Prejudice.
---
And that's all I have for you this week. I'll be back bright and early Monday, depending on what time the newsletter gets to your inbox. If you want to see me before then, just follow @PScribe801 over on Twitter. Happy weekend!