Sponsored by Bad Girls Never Say Die by Jennifer Mathieu with Fierce Reads.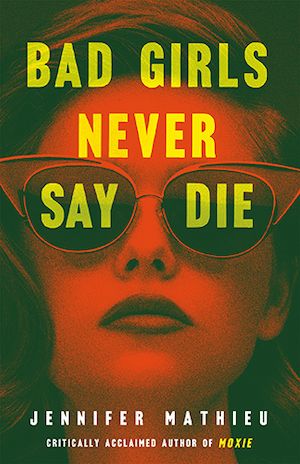 From the acclaimed author of Moxie comes a gripping gender-flipped reimagining of The Outsiders that explores the deep bonds of female friendship and what it takes to be a "bad girl." Evie Barnes and her friends are bad girls. Above all else, they protect their own against the world. So when Evie is saved from a sinister encounter by a good girl from the "right" side of the tracks, every rule she's always lived by is called into question. Now she must redefine what it means to be a bad girl and rethink everything she knew about loyalty.
Hey YA Readers!
I hope you're having the best kind of October available to you and you're able to find a good book or two. Let's catch up on the latest in YA book news and new YA books this week.
A note, too: in Monday's newsletter, I mentioned the main character in Baby and Solo being gay. He is not — his brother, however, was a member of the LGBTQ community during his life. I wanted to clarify that, since it matters pretty heavily to what Joel, the main character, wrestles with. (So many books, so many details, and so many distractions in life!).
YA Book News
There's a lot of interesting horror-themed news and features this week!
New YA Books This Week
Please note that with supply chain issues, paper supply challenges, and the pandemic more broadly, publication dates are changing at a pace I can't keep up with. Some release dates may be pushed back. If a book catches your attention, the smartest thing to do right now is to preorder it or request it from your library. It'll be a fun surprise when it arrives. This goes, too, for any books you might be planning to purchase for the holidays — the sooner you pick up the hard copies, if that's your preference, the better.
Hardcover
Bad Girls Never Say Die by Jennifer Mathieu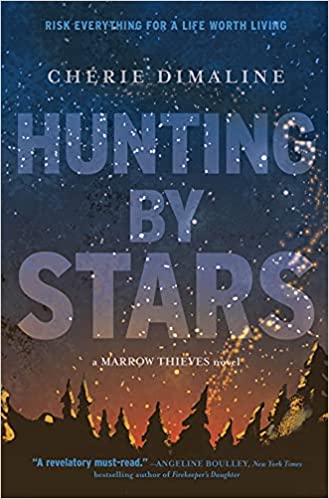 Hunting By Stars by Cherie Dimaline (series)
Lies My Memory Told Me by Sacha Wunsch
Little Thieves by Margaret Owen
On Top of Glass by Karina Manta (nonfiction)
Out of the Fire by Andrea Contos
A Rebel in Auschwitz by Jack Fairweather (nonfiction)
That Dark Infinity by Kate Pentecost
Where Echoes Lie by Shannon Schuren
Within These Wicked Walls by Lauren Blackwood
The Woman All Spies Fear by Amy Butler Greenfield (nonfiction)
Paperback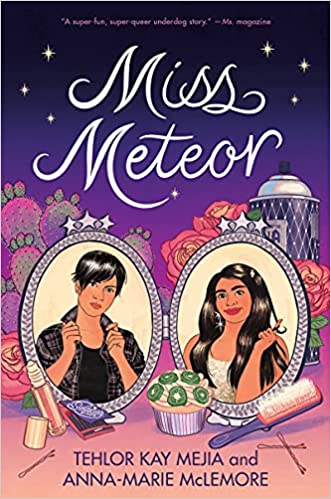 City of Shattered Light by Claire Winn
Girl Crushed by Katie Heaney
Miss Meteor by Tehlor Kay Mejia and Anna-Marie McLemore
YA Book Talk on Book Riot
---
As always, thanks for hanging out, y'all. We'll see you on Saturday for some ebook deals and on Monday for more YA book talk.
Until then, happy reading!
— Kelly Jensen, @heykellyjensen on Instagram.