Sponsored by All Her Little Secrets by Wanda M. Morris.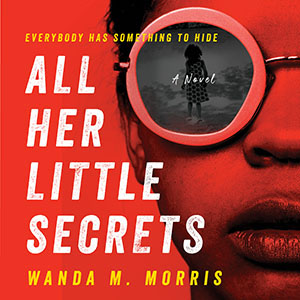 In All Her Little Secrets, Wanda M. Morris crafts a twisty mystery about a black lawyer who gets caught in a dangerous conspiracy after the sudden death of her boss . . . A debut perfect for fans of Attica Locke, Alyssa Cole, Harlan Coben, and Celeste Ng, with shades of How to Get Away with Murder and John Grisham's The Firm. Enter for a chance to WIN one of 100 available EARLY digital audio downloads of All Her Little Secrets by Wanda M. Morrison, on sale 11/02/21 from William Morrow.
Hello, Audiophiles! Here in the House of Corgis, Gwen and Dylan have taken to sprinting around the room, stealing each other's toys, and singing for the delivery men. Plus, Gwen enjoys sneaking over to my bookshelves to nibble on her favorite titles. All I'm going to say is, I miss sleep.
In between Corgi races and feeding time at the zoo, I've been sneaking in as much listening as I can. In fact, as crate training continues, Gwen always enjoys listening to my latest podcast or audiobook. She falls asleep every time. Admittedly, I often wonder if what I'm listening to is age appropriate for her, but I'm guessing if she's asleep it can't hurt.
My friend Laura and I are still buddy-reading The Eighth Life, and we're enjoying this fairytale-esque feel of the early chapters. It's such an epic read, so we're taking it slow. Thanks to all of you who have shared your own listening experience with it!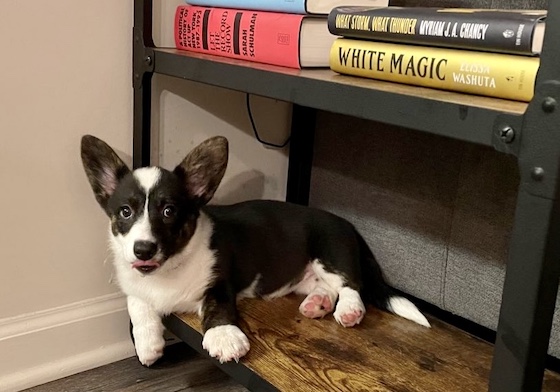 A Favorite Listen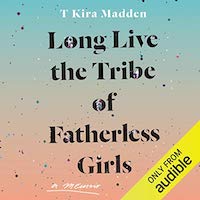 In honor of Indigenous Peoples' Day this week, I thought I'd recommend one of my favorite audiobooks for the occasion. Madden is a hapa kānaka writer who wrote the brilliant memoir Long Live the Tribe of Fatherless Girls.
Madden's memoir follows her childhood and adolescence through essay-like chapters that each give a snapshot of Madden's life. From show jumping to her first middle school dance, we see these key moments in her life. When Madden moves to New York City, she falls in love with a woman for the first time.
In the later chapters of the memoir, we learn more about her Chinese-Hawai'ian mother's family and Madden's own search for belonging and reconnection with her Native Hawai'ian heritage. Through every twist and turn in her life, Madden remains hopeful and resilient, always moving forward to better understand herself and where she comes from.
Madden's prose possesses this beautiful intensity that stays with you. I can still remember where I was when I listened to certain paragraphs. Madden performs the audiobook herself, and I loved listening to her read her essays.
Narrated by T Kira Māhealani Madden
New Releases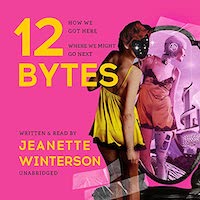 Jeanette Winterson, the author of Why Be Happy When You Could Be Normal? is back with a collection of essays all about the rising influence of AI technologies. What does it mean to be human? What will happen to societal norms we share the world with non-human beings? If that wasn't exciting enough, Winterson narrates the collection herself—I always adore her narration!
Narrated by Jeanette Winterson (Christmas Days & Why Be Happy When You Could Be Normal by Jeanette Winterson)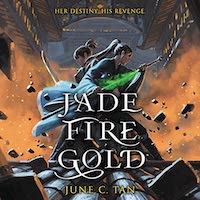 Ahn, a teenage girl, meets Altan, an exiled heir to the throne, and they both realize they each might be able to help the other. Their country is on the brink of war, but will Ahn be able to find a way to discover her hidden powers in time to help Atlan reclaim the throne? I'm always here for a magical adventure story, and this novel seems like just the thing.
Narrated by Natalie Naudus and Kevin Shen (One Last Stop by Casey McQuiston and The Heart Principle by Helen Hoang)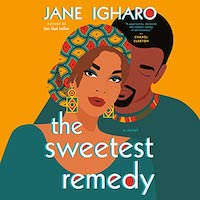 Hannah travels back to Lagos, Nigeria to get to know the family of her late father who she never knew. There she meets her father's family, learning more about her father and who he was. There's also a little romance with a man she meets in Lagos. Her experience changes everything she thought she knew herself.
Narrated by Sandra Okuboyejo (Black Girl Magic ABC by Sandra Okuboyejo and Minecraft: The Haven Trials by Suyi Davies)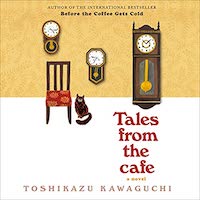 Tales from the Cafe follows four new customers as they venture into a cafe that is rumored to give visitors a chance to travel back in time, allowing customers a chance to visit special moments in their lives. Cats, coffee, and bookstores—this heartwarming listen feels like a comforting hug.
Narrated by Kevin Shen (Playing at the Border by Joanna Ho and The Cat Who Saved Books by Sosuke Natsukawa)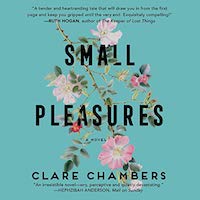 Jean Swinney is a feature writer for a small London newspaper. She feels stuck, stifled in her career, but when a woman claims that her daughter is a result of a virgin birth, Jean thinks this may be her big break. If Jean can get to the real story, she might be able to give her career just the boost it needs. This audiobook has already taken the UK by storm. Now's the chance for those of us in the US to get our hands on a copy.
Narrated by Karen Cass (The Other Wife by Claire McGowan and The Missing by Daisy Pearce)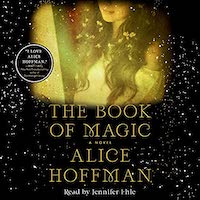 Readers of the much-beloved Practical Magic series have been highly anticipating this last book about the Owens family. Delightfully bittersweet, The Book of Magic follows three generations of women as they work to break the curse that has been upon their family for centuries.
Narrated by Jennifer Ehle (A Wind in the Door by Madeleine L'Engle and Clockwork Angel by Cassandra Clare)
Around the Web
"An Interview with the Founders of Margins Bookstores Month" (Libro.fm)
"23 Celebrities Who Narrated These Audiobooks Brilliantly" (BuzzFeed)
"How Are Audiobooks Are Keeping Reading Culture Alive?" (Entrepreneur)
Book Riot
"20 Awesome Audiobooks for Kids (and the Adults Who Need Them Productively Occupied)" by Mikkaka Overstreet
"8 New Witchy Audiobooks" by Nusrah Javed
We're celebrating Book Riot's 10th birthday with limited edition merch!
---
That's it for this week! Feel free to drop me a line at kendra@readingwomenpodcast.com or say hi over on Instagram @kdwinchester. For even MORE audiobook content, you can find my articles over on Book Riot.
Happy listening, bookish friends!
~ Kendra