Sponsored by Saga Press.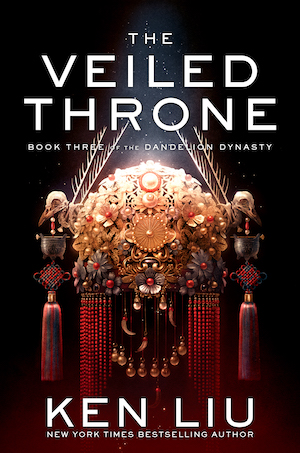 With the invasion of Dara complete, and the Wall of Storms breached, the world has opened to new possibilities as the sweeping saga of the award-winning Dandelion Dynasty continues in this third book of the "magnificent fantasy epic" (NPR).
Happy Friday, shipmates! It's Alex, and I'm here to sing to you that It's the most wonderful time of the year~~ And by that, I mean it's October! Spooky Halloween everyone! To celebrate this change over to the best month when it's no longer stinking hot and we start getting winter squash and candy corn, I made a traditional Halloween mushroom and spinach quiche. (We are pretending that's a thing, right?) And for you, I've got you some spoopy (not a misspelling) books, some links, and a few deals to check out. Stay safe out there, space pirates, and I'll see you on Tuesday!
From today (October 1) through Sunday night, October 3, Book Riot will be matching donations to Planned Parenthood of Greater Texas up to $2,500. See here for details.
Let's make the world a better place, together. Here's somewhere to start: https://blacklivesmatters.carrd.co/ and anti-asianviolenceresources.carrd.co
---
News and Views
BABYLON 5 IS BEING REBOOTED BY JMS THIS IS NOT A DRILL THIS IS NOT A DRILL and the man himself did a Twitter thread to talk a little bit more of where this all is headed…
Silvia Moreno-Garcia and Lavie Tidhar talk about their picks for best sword and sorcery books
Indie speculative fiction roundup for September
Victoria Strauss shares her thoughts on #DisneyMustPay
File770 has collected the public's choices for best covers in the 2021 self-published science fiction competition
Finding the mystery in epic fantasy
Why noir and science fiction are still a perfect pairing
Q&A with Polish science fiction author Jacek Dukaj
Five superpowers that just aren't as fun as they sound
Netflix acquires Roald Dahl story company, plans extensive universe
Astronomers spotted a fireball on Jupiter
SFF eBook Deals
Parade: A Folktale by Hiromi Kawakami, translated by Allison Markin Powell for $1.99
Axiom's End by Lindsay Ellis for $2.99
From a Distant Star by Karen McQuestion for $1.99
On Book Riot
From today (October 1) through Sunday night, October 3, Book Riot will be matching donations to Planned Parenthood of Greater Texas up to $2,500. See here for details.
This week's SFF Yeah! is about cerebral speculative reads.
Are you laughing or screaming? Horror comedy books will make you do both
A brief history of Jewish superheroes
How reading changed the way I see morality
Free Association Friday
It's October! OH YEAH!!! The best month of the year. And this year, we're gonna go all in on monsters. I've got weeks planned out for some traditional faves like vampires and zombies, but this week, we're doing the grab bag. Books with lots of monsters, with monsters we don't get to see a whole bunch, all sorts of good stuff.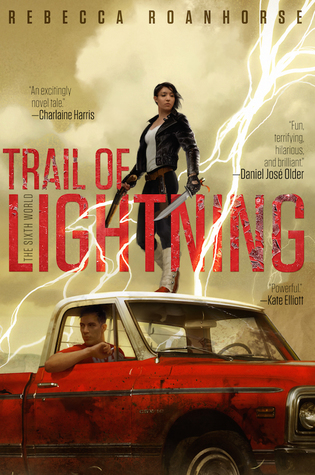 In a post-apocalyptic world, the Diné have walled themselves off in their former reservation and become reborn as a nation. Their gods walk the land again–but so do monsters. Maggie Hoskie is a professional monster hunter with a difficult past and a lot of complicated relationships… and she's caught the attention of the gods to boot. To find a missing girl, she has to enlist the help of an unconventional medicine man… and they both end up getting more than they bargained for.
A monster that cannot die stalks the ruined, festering, abandoned city of Elendhaven, sent on tasks by his frail master. The monster's ultimate goal is revenge on all those who have wronged his city, no matter what he will destroy along his path.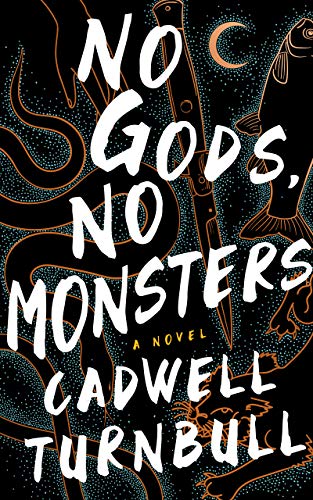 Laina gets tragic news one October morning: Boston police have shot and killed her brother. But soon, this horror reveals something far stranger: monsters are real. And they're coming out of the shadows now, looking for safety. This shift in the social fabric of the world leads to strife and protests. But the one question no one seems to be asking as society reshapes itself is: what has frightened the monsters so badly that they came out of the dark?
Nita's mother is a monster hunter who makes most of her money by selling the parts of the things she captures on the internet–parts that are dissected out by Nita herself from still-living monsters. Nita, however, draws the line at cutting up a scared teenaged boy, no matter what her mom says he is. No good deed goes unpunished, however; when she saves him, she gets sold in his place, since she's a bit of a monster, too.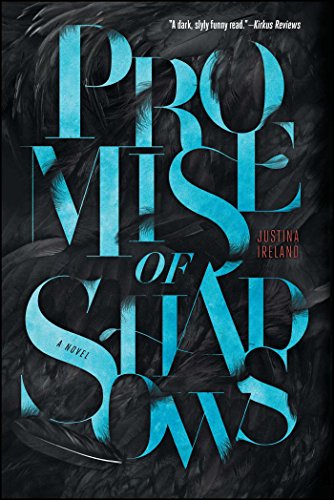 Zephyr is a Harpy, which means she's a half-god and should be a an extremely competent assassin… but instead she'd rather watch tv. She sucks at magic anyway. But then her sister is murdered, and Zephyr is forced to use a forbidden power to keep herself alive, which means she's now on the run from her own people as well as the would-be assassin. What she's running toward might be even worse–a destiny she'd rather not fulfill.
Four friend from the rez made a big mistake one night, committing a fundamental sin as hunters that gets them in trouble with local police and elders. It's ire they can escape by simply leaving. But they've angered something far worse as well, something that has no trouble following them no matter how far they run from the reservation.
---
See you, space pirates. If you'd like to know more about my secret plans to dominate the seas and skies, you can catch me over at my personal site.