Sponsored by Amazon Publishing.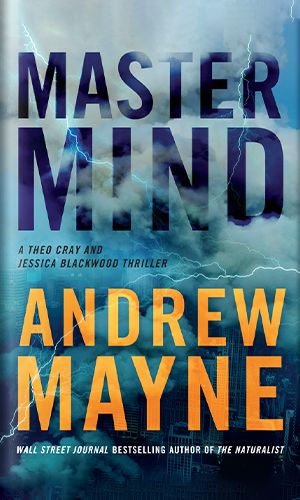 A mysterious storm plunges Manhattan into darkness. Agent Jessica Blackwood and Dr. Theo Cray know this isn't a freak accident. Their greatest adversary, the Warlock, has escaped. A depraved master of manipulation, he promised the end of days. He's making good on it. One by one, cities across the globe are erupting in chaos as they disappear into the same black holes. But there's still so much to learn about the pattern to the Warlock's madness. The voids are just a warm-up for something bigger. To discover it—to stop it—Jessica and Theo must descend into the darkest of shadows—and minds.
Hi mystery fans! Let's slide into fall with more mystery news, links, books, adaptations to watch, and ebook deals!
From Book Riot and Around The Internet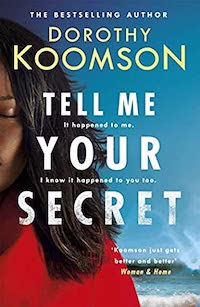 8 Engrossing Mysteries and Thrillers About Journalists and Reporters
Tune in as Nusrah and Katie talk about reads that took them on a twisty, turn-y journey on the latest Read or Dead!
This week on the Handsell, Amanda recommends Slippery Creatures by KJ Charles.
8 Stunning Debut Novels to Read This Fall
An Acclaimed Mystery Novel Is Coming to 'Masterpiece'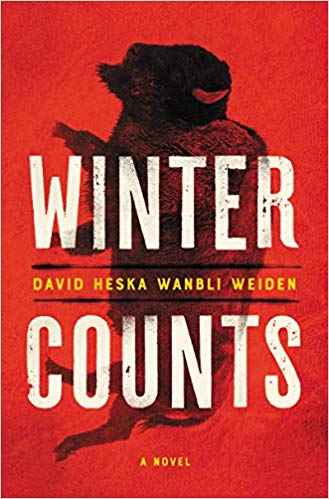 High Plains Book Awards winner: 'Winter Counts' by David Heska Wanbli Weiden
'No Time To Die' World Premiere Kicks Off at London's Royal Albert Hall
Liane Moriarty's New Novel Is a Family Saga and a Mystery
Netflix spills its top-10 shows and movies by hours watched for the first time
Author Sara Gran Launches Dreamland Books
Read the first chapter of this fall's buzziest legal thriller, All Her Little Secrets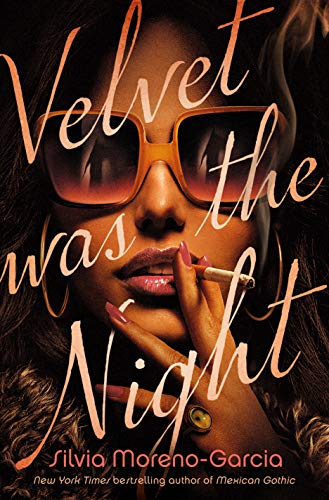 Must-Read Mysteries & Thrillers by Hispanic Authors
Exclusive: 'The Lost Symbol' featurette unlocks the mysteries inside Peacock's 'Da Vinci Code' prequel
Channel 4's Murder Island is set to air next month which will see eight people split into four groups of two solve a fake murder set up by Scottish author Ian Rankin.
Toni Braxton will star in movie series adaptation as an ex-con turned amateur sleuth who investigates a series of murders at her book club. (You can start reading the series below in ebook deals!)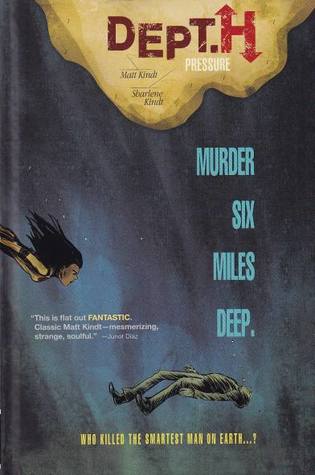 Netflix's 'Dept. H' Movie Adaptation Moving Forward With 'Paradise Hills' Director Alice Waddington
Helena Bonham Carter to Return for 'Enola Holmes 2'
HBO Max and Cartoon Network Announce First-Ever Scoobtober Lineup
Giveaway: Win a Copy of HIGH STAKES by Iris Johansen!
Giveaway: Win a Copy of THE HAWTHORNE LEGACY by Jennifer Lynn Barnes!
Watch Now
The Chestnut Man on Netflix: If you like Nordic Noir, thrillers, police procedurals and fictional serial killers this new series, adapted from Søren Sveistrup's same titled novel, is right up your alley. Watch the trailer here.
Recent Interests That May Also Interest You + My Reading Life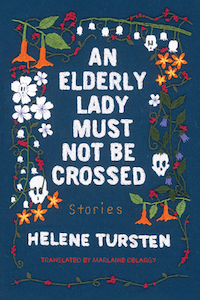 Reading: An Elderly Lady Must Not Be Crossed by Helene Tursten/ The Inheritance of Orquídea Divina by Zoraida Córdova / Sword Stone Table: Old Legends, New Voices edited by Swapna Krishna, Jenn Northington

Streaming: The new season of Bob's Burgers has started!

Laughing: welcome to the new york public library

Helping: Book Riot Will Match Your Donations to Planned Parenthood of Greater Texas

Upcoming: Deanna Raybourn's Veronica Speedwell series will have a book 8 and 9!
Kindle Deals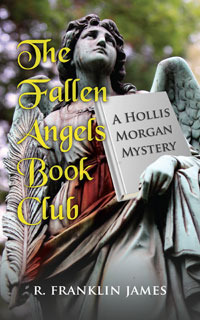 If you like reading the book first for an adaptation comes out, this series will be a series of films starring Toni Braxton and you can start the first book for $2.99!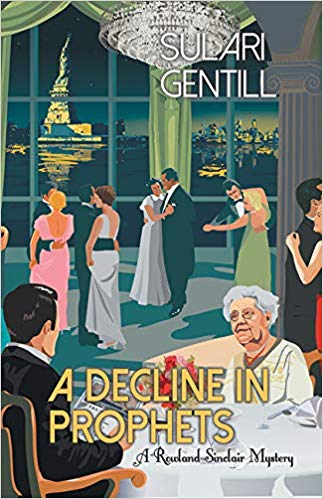 A Decline in Prophets (Rowland Sinclair WWII Mysteries Book 2) by Sulari Gentill
If you're looking for a delightful historical mystery with a wealthy Australian artist as the sleuth, pick this up for $4.95! (Review)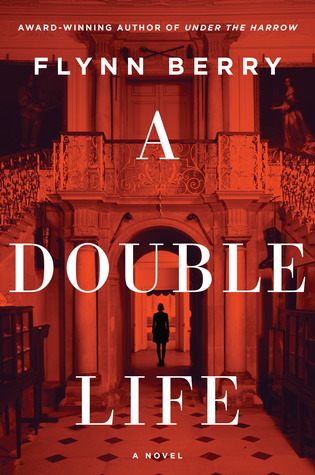 If you're looking for a character driven mystery on the search for innocent or monster, pick this one up for $1.99! (Review)
---
Browse all the books recommended in Unusual Suspects previous newsletters on this shelf. See upcoming 2021 releases. Check out this Unusual Suspects Pinterest board and get Tailored Book Recommendations!
Until next time, keep investigating! In the meantime, come talk books with me on Twitter, Instagram, Goodreads, and Litsy–you can find me under Jamie Canavés.
If a mystery fan forwarded this newsletter to you and you'd like your very own, you can sign up here.