Sponsored by Carina Adores – For Readers Who Love Love.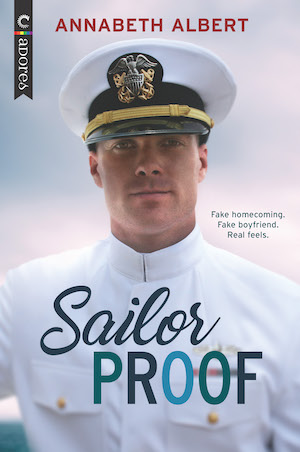 The sexy Navy chief and his best friend's adorkable little brother… Don't miss Sailor Proof, first in a fun, sexy new military romance series from acclaimed author Annabeth Albert. Read it today!
Remember how last week I said I'd be home alone this month, because my partner was visiting family? Well, you know what they say: man plans, the pandemic laughs. New Brunswick declared a state of emergency because of rising infection levels from the Delta variant, so they had to cancel. I'm glad to have him home, but it is really disappointing that he won't be able to see his family. I can't believe we're almost 2 years into the pandemic and still can't reliably plan a week in advance!
Because the pandemic is on my mind, I wanted to highlight an organization that helped provide LGBTQ+ folks with support during this time. Prism Foundation is a "grassroots philanthropic organization that provides funds and leverages resources to empower the Asian & Pacific Islander LGBTQ+ community." They gave out $10,000 in Covid-19 Relief Funds to individuals ($100 each) and organizations ($500 each) in 2020 and they continue to provide scholarships and grants. You can find out more on their website and you can also donate to help support them.
---
To All the Queer Books I'll Never Read
When I started the Lesbrary more than a decade ago, I gave it the subtitle "The humble quest to read everything lesbian." It was tongue in cheek even at the time, but I really was trying to read everything with a lesbian or bi woman main character. I would make lists of every sapphic (though I wasn't using that term at the time) book I'd ever heard of. I'd scour used bookstores looking for that Bella Books, Bold Strokes Books, or Cleis Press logo on the spine. The moment I heard there was a queer woman main character in a book, it was on my TBR. I also promised to read every sapphic ebook that was sent my way — and review it, too. I was dazzled by the idea of free queer books.
Part of this was naivety: I was at the beginning of my queer book reader journey, and I didn't realize how much had come before me. I didn't know about the lesbian literary community in 1920s Paris or 1950s lesbian pulp or the lesbian utopia sci fi of the 70s. There was already far more out there than I could read in my lifetime.
The other side, though, was that there really were fewer queer books being published. They were out there, and there was a handful of titles getting put out by the big publishers every year, but they were so few that I could easily read every queer YA book that came out, for example. I could keep up — at least with mainstream publisher's output of queer books.
Very quickly, I became overwhelmed with the amount of ebooks I was being sent for review. I needed to put some sort of standards in place, especially after reviewing some truly terribly edited books. ("He wrapped a towel around his waste" has a very different meaning than they were going for.) So I stopped reading every ebook I was sent for review, instead only reading the ones I found personally interesting, that also matched the genres and tropes I like. I did the same thing with my physical TBR, reluctantly letting go of the cheesy 80s lesbian romances that I was never going to really enjoy.
And that worked, for a little while. I read the queer books I was excited about and left the rest. But now… Now my dresser overflows with my "immediate" TBR, and that's just the physical books I've been sent for review. My library holds list gets maxed out. My ereader bursts at the seams with eARCs.
I read around 100 books a year, which sounds like a lot, until you start keeping track of all the books coming out every week (in addition to this newsletter, I also do the All the Books podcast and Book Riot's weekly new releases YouTube videos). I just need to read more, I think. I just need to stop watching TV and start reading! If only I could sneak in some more pages, I could keep up!
Alas, it can't happen. For one, I love zoning out and watching TV — no shame. Also, even if it was 200 books a year, I'd still have to make choices. There are just too many good queer books out there. There are classics I haven't read and new releases in every genres coming out every week. I have to accept it: I can't read all the queer books, even just the ones I'm interested it.
To all the queer books I'll never read: I'm sorry. I know that if I had read you first — because the publisher mailed me a hardcover instead of an eARC, or because the library had an audiobook version, or just because I liked the cover better — I would have raved about you. It's not your fault. I hope you find your way into other readers' hands who will love you.
I can't say I'm sorry that so many queer books are being published now, but I am sorry that I can't champion every amazing title out there. I can only hope the afterlife involves a comfy chair and a very large library.
All the Links Fit to Click
LGBTQ Book Riot Posts
New Releases This Week
Unfortunately, this week's releases are disproportionately by white authors. Do better, publishing. We're far overdue for more queer books by authors of color.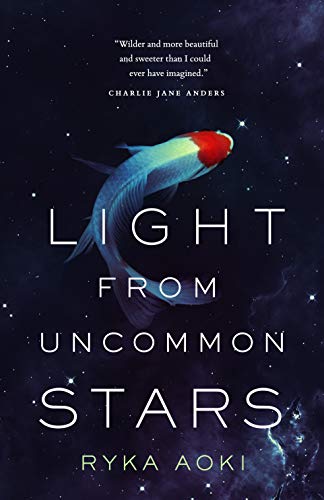 Light from Uncommon Stars by Ryka Aoki (Sapphic, Trans Side Character Science Fiction)
Shizuka made a deal with the devil, but she is so close to wriggling out of the consequences. She has to convince 7 other violinists to make their own Faustian bargains and she'll be clear. When she bumps into Katrina, a young trans runaway with a talent for playing violin, she's convinced the 7th spot is secure. There's just one problem: Lan Tran, who is the swoon-worthy interstellar refugee owner of a donut shop. The three women grow close, and Shizuka has to choose between her new found family and the curse hanging over her head. This is a perfect fit for fans of The Long Way to a Small Angry Planet!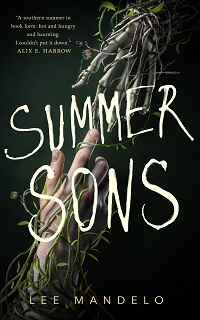 Summer Sons by Lee Mandelo (Queer Gothic Horror)
The Secret History meets Fast and the Furious. Need I say more? Just in case, here it is: Andrew and Eddie grew up closer than brothers. When Eddie left for university, it was with the understanding Andrew would follow months later. But just before he was supposed to arrive, Eddie dies of an apparent suicide. As Andrew searches for answers, he falls into Eddie's life of backstabbing academia and nights of "hot boys, fast cars, and hard drugs." Oh, and one more problem: he's being haunted by a ravenous phantom.
This is a queer Southern Gothic with dark academia elements that also examines toxic masculinity and the pervasive white supremacy in academia.
MENAFTER10 by Casey Hamilton (Gay Fiction)
The Pursued and the Pursuing by AJ Odasso (M/M Retelling)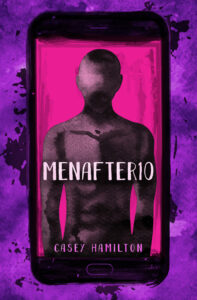 The Body on the Bed by Leonard Krishtalka (Sapphic Mystery)
Sailor Proof by Annabeth Albert (M/M Romance)
Royal Fling by Rhys Everly (M/M Romance)
The Lights on Knockbridge Lane by Roan Parrish (M/M Christmas Romance)
Wake of the Phoenix by Chelsea Harper (M/M Fantasy)
Activation Degradation by Marina J. Lostetter (Bisexual M/M, Intersex Side Character Science Fiction Thriller)
Before We Disappear by Shaun David Hutchinson (M/M YA Historical Fantasy)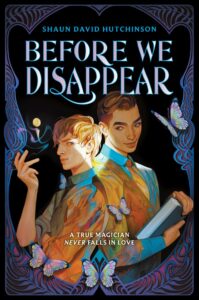 Sisters of Shadow by Katherine Livesey (Sapphic YA Fantasy)
Dark Rise by by C. S. Pacat (M/M YA Fantasy)
Some Faraway Place (A Bright Sessions Novel) by Lauren Shippen (F/F YA Fantasy)
Stars in Their Eyes by Jessica Walton & Aśka (YA Graphic Novel)
Ciel in All Directions by Sophie Labelle (Non-Binary Middle Grade Graphic Novel)
Evelyn Hooker and the Fairy Project by Gayle E. Pitman (LGBTQ Children's Nonfiction)
Cuíer by Caio Fernando Abreu, Sarah Coolidge, et al (Queer Poetry)
---
That's it for me this week! Until next time, you can find me at the Lesbrary, on Twitter @danikaellis, and you can check out my Book Riot posts. You can also hear me on All the Books on the first Tuesday of the month, and I post weekly New Releases videos on the Book Riot Youtube channel. You can bet I sneak in as many queer titles as I can.
Happy reading!
Danika