Sponsored by Karma: A Yogi's Guide to Crafting Your Destiny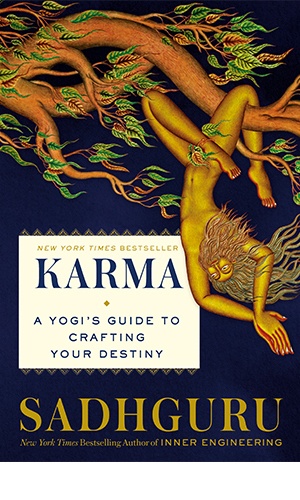 Who really understands the concept of karma? Half the time when people are referencing it, it sounds like some form of revenge. But karma is a much deeper and richer concept than that. As explained by Sadhguru, yogi & mystic, karma means action. Sadhguru turns the tables by showing us clearly that karma is an empowering possibility for taking charge of our lives by choosing how we respond to what is happening to us. With celebrity fans from Will Smith to Tom Brady, this enlightening book offers in depth insights on the concept of Karma and shows how to achieve true happiness.
Happy Friday, nonfiction fiends! I have spent much of the last week assisting my amazing family with a badly-needed bathroom renovation project. We're right in the messy middle of painting and cleaning, but the end is in sight thanks to my supremely dedicated parents who will be visiting us again this weekend to put everything back together again.
Thanks to the project I've been doing very little reading of books or articles online, but I still have some interesting nonfiction-related news to share this week. Let's get to it!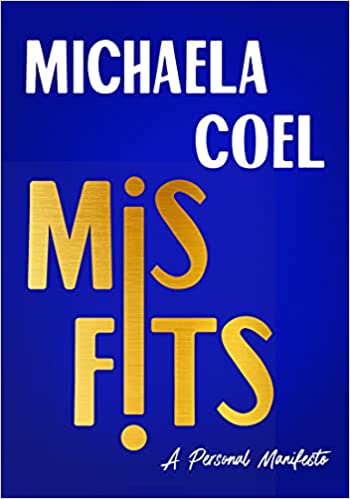 Author and TV star Michaela Coel won an Emmy! She made history as the first Black woman to win an Emmy for Outstanding Writing for a Limited Series, Movie, or Dramatic Special for her comedy-drama series I May Destroy You. Her first book, Misfits, came out just a couple weeks ago. The book is an adaptation of a speech Coel gave at the Edinburgh International Television Festival back in 2018. Congrats, Michaela!
The longlists for the National Book Award have been announced! The 10-book lists will be narrowed to shortlists on October 5. The winners will be announced during a live ceremony on November 17. The nonfiction list is awesome, with heavy-hitters like How the Word is Passed by Clint Smith, as well as lesser-known titles like Covered with Night by Nicole Eustace. This is one of my favorite book awards, so I can't wait to see what moves on!
Historian Martha S. Jones has signed a four-book deal with Basic Books. The first book, still untitled, will be an exploration of the history and legacy of slavery's sexual violence. The linked article from the New York Times is a fascinating interview where she discusses the role of historians and how she's connecting her family history to her writing. Jones's latest book, Vanguard, was a look at the political history of Black women that "challenged popular narratives of the suffrage movement."
And of course I have an Elizabeth Holmes trial update – this week, former Defense Secretary James Mattis, also a former member of the Theranos Board of Directors, testified about his experience with the company. Mattis invested $85,000 with the company, but eventually started to question the efficacy of the technology. Mattis is the seventh witness to be called in the trial.
Weekend Reading?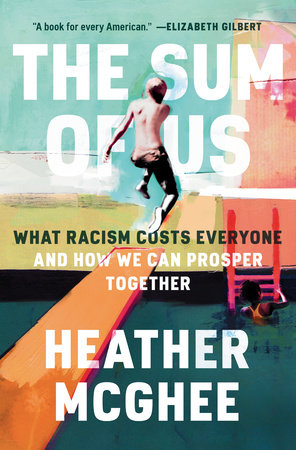 I've been on a real fiction kick lately, but the National Book Award announcement has inspired me to pick up a book on the longlist that I started earlier this year, The Sum of Us: What Racism Costs Everyone and How We Can Prosper Together by Heather McGhee. In the book, McGhee looks at how racist ideas impact the American economy, leading it to fail the public in significant ways. There's a fascinating chapter on the history of public pools and how segregation ultimately led to almost no freely available public swimming facilities for anyone. It's such an interesting look at how we've shifted from public goods to private luxuries, and how race plays into why that happens. I'm not sure if I'll get much reading in this weekend, but I want to try!
---
For more nonfiction reads, head over to the podcast service of your choice and download For Real, which I co-host with my dear friend Alice. If you have any questions/comments/book suggestions, you can find me on social media @kimthedork. Happy weekend!