We're giving away five copies of The Samosa Rebellion by Shanthi Sekaran to five lucky Riot readers!
Enter here for a chance, or click the image below!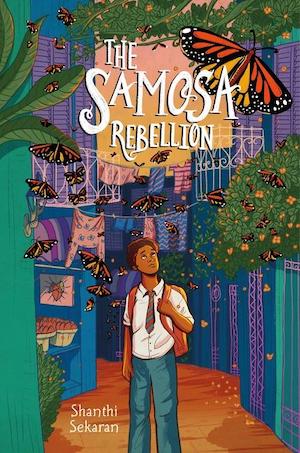 When Muki's grandma Paati emigrates from India to the island of Mariposa, it coincides with big changes.
Mariposa's president starts dividing citizens into Butterflies—families who've lived in Mariposa for three generations—and Moths, who, like Muki's family, are more recent immigrants. The changes are small at first. But then Muki and his friends find a camp being built to imprison Moths before sending them away. Soon, his Paati is captured and taken there.
While devising Paati's escape, Muki discovers that a secret rebellion is underway, and as he digs deeper, he realizes rescuing Paati will be the fight of his life.