Sponsored by Gilded by Marissa Meyer, with Fierce Reads.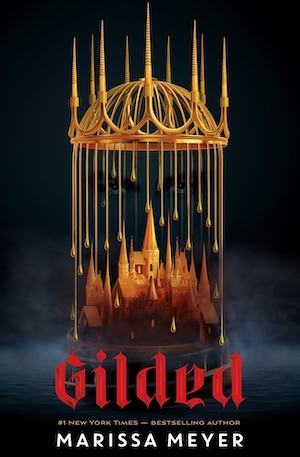 In Gilded, #1 New York Times bestselling author Marissa Meyer returns to the fairytale world with this haunting retelling of Rumpelstiltskin.
Hello, and welcome to Book Radar Monday.
I hope you had a great weekend. I hope you had fun. And most importantly, I hope you read lots of books. It's Monday, and we're already halfway through September somehow. I feel like people say this every year, but I really feel this in my soul this time. I have no idea where the time has gone. I'm in reflection mode right now. I've been sitting back and looking at what I've accomplished and what I've read over the past 9 months. And, sure, I haven't accomplished even half of what I'd hoped for in 2021. But you know what? I'm 20 books ahead of schedule for my reading challenge this year. Really, who needs to do actual things with your life when you have books?
How are your reading goals for the year going, friends? I hope well. Feel free to reach out and tell me about it. I meant it.
And with that, I bring you all the Book Radar stuff.
❤️ Emily
Book Deals and Reveals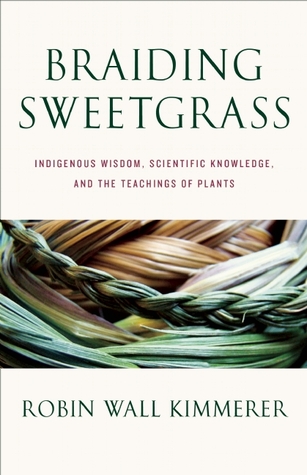 Lerner Publishing has announced that they will be collaborating with Milkweed Editions to create a young readers adaptation of botanist and Citizen Potawatomi Nation member Braiding Sweetgrass by Robin Wall Kimmerer. Expect the new version (with brand new illustrations) out in fall 2022.
Take a peek at this stunning cover reveal for Lizzie Pook's debut novel Moonlight and the Pearler's Daughter, out with Mantle Books in March 2022.
Hillary and Chelsea Clinton's HiddenLight production company has optioned the Maisie Dobbs series of novels.
LeVar Burton and Aja Naomi King will be narrating the audiobook version of Jocelyn Nicole Johnson's My Monticello, from Macmillan Audio & Henry Holt.
Here's the cover reveal for Mason Deaver's upcoming novel The Feeling of Falling in Love, and it's literally fire. This one's out on May 17, 2022.
Kathy Park Hong has made TIME magazine's list of the 100 most influential people of 2021.
Gregory Maguire's got a new book coming out. Here's the cover reveal for Cress Watercress, Maguire's middle grade novel, illustrated by David Litchfield. It's out on March 29, 2022.
Last year, books on antiracism topped the bestsellers list. Publishers took notice, and now the books that were signed in 2020 are entering the world. Everyone is anxious to see how they do.
Netflix has announced that season 2 of Locke and Key will premiere on October 22nd.
Here's the 2021 National Book Awards longlist for poetry. And here's the longlist for nonfiction. And translated literature. And young people's literature.
Book Riot Recommends
I'm a Contributing Editor at Book Riot, I write the Today in Books newsletter, and I'm a Bibliologist for Book Riot's Tailored Book Recommendations subscription service. I also have a PhD in English, so I'm basically a doctor of books. Books are my life, in other words, so in this section of the newsletter, let me share with you some upcoming books I'm super excited about. And I think you will be too!
Prepare Your Shelves!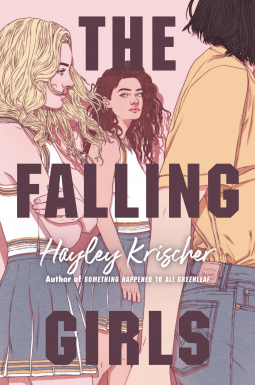 The Falling Girls by Hayley Krischer (Penguin, October 5 2021)
You know I've been all about thrillers set in schools lately, and while there are plenty of dark academia/mysteries set in schools coming out around this time of year, The Falling Girls definitely stands out as one of the better fall thriller offerings. This one's coming soon, friends, so make space on your shelves and on your TBR for it right now.
The Falling Girls is a new young adult thriller from Hayley Krischer, author of Something Happened to Ali Greenleaf. Shade and Jadis are two best friends who share everything—from clothes to toothbrushes. So when Shade joins the cheerleading team without so much as a warning, Jadis is shocked and feels betrayed. As Shade begins to fall in with the cheerleading crowd, the tension between Jadis and Shade's new group of friends (the Chloes) mounts. Then one of the Chloes dies under mysterious circumstances, and Shade wonders just how far Jadis would go to get her best friend back.
The Falling Girls is a dark and unsettling novel that understands the intensity of female friendships (especially during the teenage years). This novel works on so many levels: as a page-turning thriller perfect for the fall, and as an excruciatingly accurate study of adolescent girls and their friendships. Krischer clearly understands the psyche of teenage girls and feels deeply for the characters she writes.
What I'm Reading This Week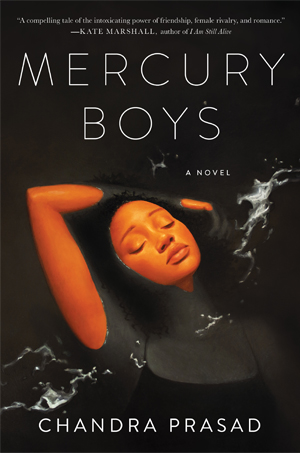 Mercury Boys by Chandra Prasad
Of Women and Salt by Gabriela Garcia
Please Don't Sit on My Bed in Your Outside Clothes by Phoebe Robinson
Sorrowland by Rivers Solomon
White Smoke by Tiffany D. Jackson
Bookish Meme Corner
I always post this on Monday, so why don't I call this "Monday Memes"? Who knows?
Anyway, have you been paying attention to the "Wow, okay, unfolllowing now" meme? Here's a round up of literary versions of said meme. And yes, there's also an explanation of the meme if you've missed out somehow.
Other Things That Make Me Happy
I've been doing a rewatch of The Baby-Sitters Club on Netflix to prepare for season 2, which as I mentioned last week is coming out in October. If you haven't watched it yet because you're thinking, "I'm adult and The Baby-Sitters Club is for kids," think again. This is a feel-good show that's wholesome without being too saccharine sweet. Watch season 1 along with me and let's get ready for S2!
It's also that time of the week where we revisit Purrli. It's the purring cat that lives in your laptop. Thanks as always to Liberty for sharing! No, they're not sponsoring this newsletter.
And Here's A Cat Picture!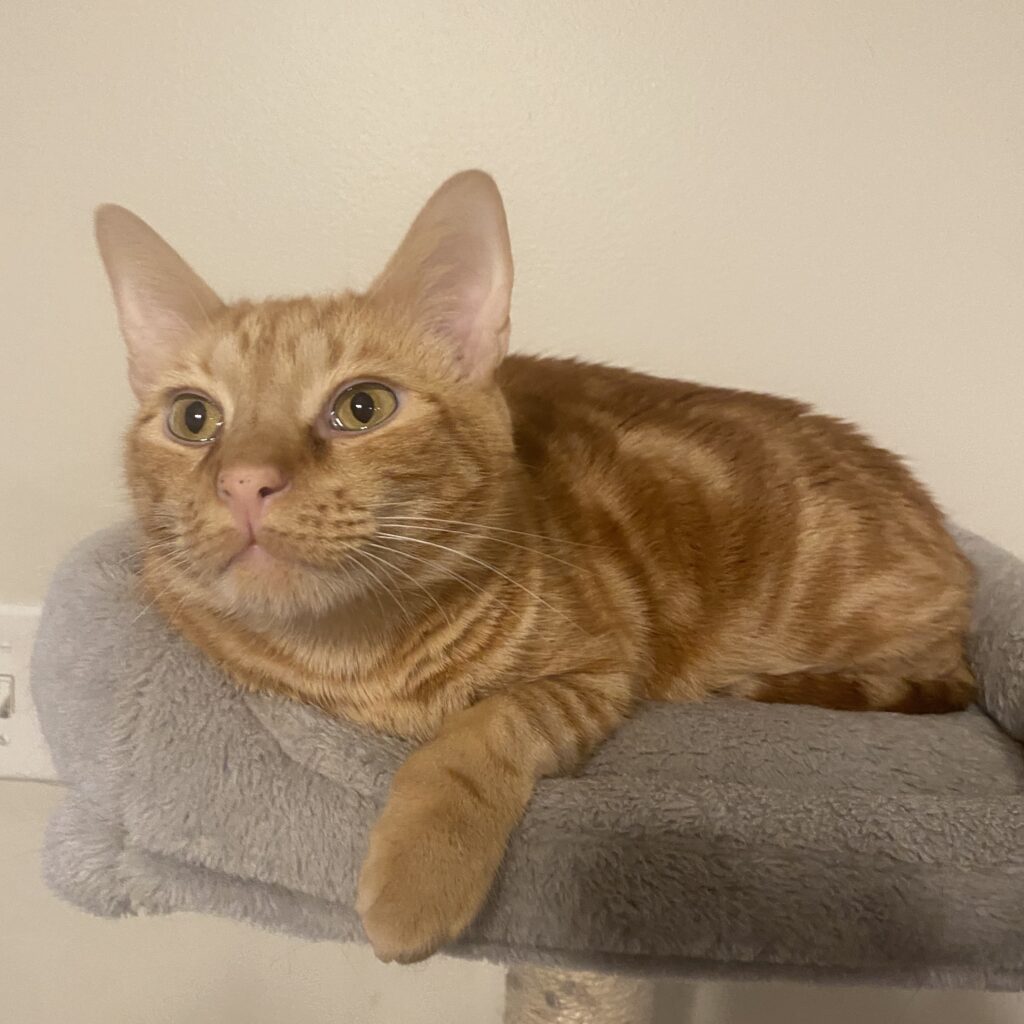 Oh hey would you look at that? It's a cat picture.
Murray the orange angel is giving me real Falcor the Luck Dragon vibes in this picture. Yes? No? Are we seeing it?
If you have no idea what I'm talking about, it's time to read/watch The Neverending Story already.
---
You made it to the end. Congrats. Happy Monday. Do all the good things this week, and don't forget to nap as necessary.
❤️ Emily