Sponsored by Amazon Publishing.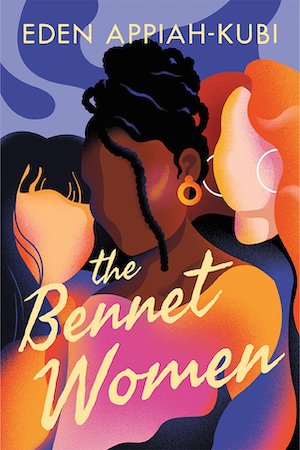 EJ is an ambitious Black engineering student. Jamie is a newly out trans woman studying French and theatre. Tessa is a Filipina astronomy major with guy trouble. For these three undergrads, Bennet House is more than a residence—it's an oasis of feminism, femininity, and enlightenment. Yet the world is brimming with possibilities and soon each woman finds herself planning for love. But what happens when EJ finds herself drawn to a man who's not exactly a perfect fit for the future she has planned? Read this delightfully modern spin on Pride and Prejudice today.
Welcome to the Kissing Books newsletter y'all. I'm P.N. Hinton, your guide to the world of romance novels. I hope your spirit is doing well today. Whether it's a backlist, new release, or an under the radar delight, I aim to help you find a book or two that you can get lost in. If you're new to the Kissing Books newsletter, welcome and enjoy your stay. If you're a long-time reader, welcome back; it's good to see you again.
Well, we made it this far in the school year having no homework, which was nice. What wasn't nice was that when we did get homework, it was in algebra. And it involved integers. Which are longtime a nemesis of mine. When I groaned about this to my Engineer friend, she quipped that at least integers made more sense than what he had last year, (which isn't untrue). To which I replied, "I'd like to remind you I was a Liberal Arts Major." Needless to say we made it through thanks to video chat with said Engineer friend and Google. And promptly made a cheat sheet to remind ourselves of integer rules for both the teenager and me.
I finished For the Love of April French and found it a nice blend of kink, steam, and sweet. Things that have recently brought me joy is the return of the Cursed Princess Club on WebToons and this tweet. If you want the full story in article form, click here.
Cover Reveal:
I'm very excited to reveal Amy Lea's, the Bookstagrammer behind the account amyleabooks, upcoming debut novel Set On You. The synopsis is as follows: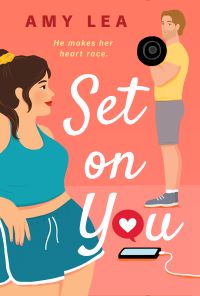 Curvy fitness influencer Crystal Chen built her career shattering gym stereotypes and mostly ignoring the trolls. After her recent breakup, she has little stamina left for men, instead finding solace in the gym—her place of power and positivity.
Enter firefighter Scott Ritchie, the smug new gym patron who routinely steals her favorite squat rack. Sparks fly as these ultra-competitive foes battle for gym domination. But after a series of escalating jabs, the last thing they expect is to run into each other at their grandparents' engagement party.
In the lead up to their grandparents' wedding, Crystal discovers there's a soft heart under Scott's muscled exterior. Bonding over family, fitness, and cheesy pick-up lines, she just might have found her swolemate. But when a photo of them goes viral, savage internet trolls put their budding relationship to the ultimate test of strength.
I don't know about y'all but I'm very excited to read this one!
Romance Reflection:
There were a few threads going on in the Romance world about whether or not romance writers write romance because they're "desperate" to have someone regularly say things like "I love you" or "You're perfect". As with any statement like that, there was division. But, it stayed civil for the most part, or at least it did from what I saw.
That said, I think the real enemy here is the people who perpetuate the myth that romance writers write romances because they're "desperate, lonely" individuals who need and want to hear these things everyday as a way to validate them. That is a whole lot of malarkey along with every other single misconception about romance. This stereotype of the romance writer was imposed on the genre but outsiders and outliers and I rebuke it in the name of Romancelandia!
Seriously though. Stop hating. That type of behavior is dependent on the writer and honestly the character. If you have a character whose love language are Words of Affirmation, then yes their love interest is going to make it a point to say that to them. And people who share that Love Language will appreciate it. But if their Love Language, as decided by the author and their creator is Time Spent, then you'll find a lot more instances of being together outside of sexy times. Personally, I love Parallel Play (generally recognized to be one of the neurodivergent love languages) because you're still spending time together.
Ultimately it isn't always a case of a author projecting what they want/ need, and may or may not be getting. It just fits the story and the characters. And that should be taken at face value.
Book Riot Romance:
Here are some of the best manhwa for all romance reader types, courtesy of Silviana.
And CJ has a round-up of some of the best 2021 rom-coms.
Around the Web in Romance:
Jodie Slaughter's new cover reveal had me at 'bingo-based sex pact'.
Goodreads interviewed the authors behind three of this season's swooniest reads.
We got to watch another round of "[Insert Word Here] as romance novel covers", this time with outfits from the Met Gala.
Another round-up of some anticipated romance reads coming this fall.
New Releases & Deals:
Here are some of the new releases hitting shelves near you this week.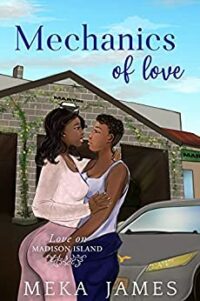 Mechanics of Love by Meka James
When Sparks Fly by Helen Hunting
Kiss and Don't Tell by Meghan Quinn
The God's Wife by Lena Austin
Falling for the Underdog by Casey Griffin
The Jock Script byLane Hayes
And here are some of the deals that I found perusing the web. Please note, as always, these were the displayed prices as of the writing of this newsletter.
Summer Heat Anthology is currently $0.99 and will be until the 27th. After that, it will no longer be available at all. So be sure to snag it while you still can.
That Perfect Someone by Johanna Lindsey is showing for $1.99.
Feinted Love by Elle Keaton is currently $0.99
Head to Head by Eli Easton is showing as priced at $2.49
A Taste of Her Own Medicine by Tasha L. Harrison is $0.99
Alec Mackenzie's Art of Seduction by Jennifer Ashley is $0.99
---
And that's all I have for you today. I'll be back Thursday and in the meantime you can catch up with me on Twitter under @PScribe801. Until then!