Sponsored by Friends Forever by Shannon Hale and LeUyen Pham with Macmillan Children's.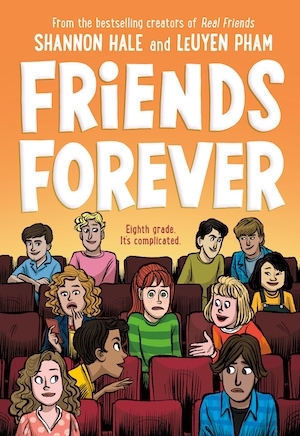 A follow-up to the mega-bestselling Real Friends and Best Friends graphic memoirs, Shannon Hale and LeUyen Pham are back with Friends Forever, a story about learning to love yourself exactly as you are. Shannon is in eighth grade, and everything keeps changing. Her classmates are starting to date each other, and no matter how hard she tries, Shannon can never seem to just be happy. With their signature humor, warmth, and insight, Shannon Hale and LeUyen Pham have crafted another incredible love letter to their younger selves and to readers everywhere, a reminder to us all that we are enough.
Hello, Book Friends!
I hope you're having a wonderful Monday. As we get further into September and get ready for the seasons to change, the types of books we're in the mood to read start changing as well. So what have you been reading lately? For me, it's all about dark academia this week, which I know is super trendy at the moment but I can't help myself. I've always loved a school setting. And even though a lot of people went back to school in August, I feel like September is official back-to-school month, especially during Virgo season.
Anyway, aside from reading and getting excited about fall (my favorite time of year), I've also been pulling together a lot of book news, deals, and cover reveals to share with you. Oh, and cat pics. Always cat pics. Let's do this.
❤️ Emily
Book Deals and Reveals
We just got a cover reveal for Other Terrors, an inclusive anthology featuring original tales of horror from Stephen Graham Jones, Tananarive Due, S.A. Cosby, Alma Katsu, Jennifer McMahon, and more. This cover features artwork by Venezuelan graphic designer Pablo Gerardo Camacho. You can get your hands on this anthology on July 19, 2022. other terrors
We're getting closer and closer to the second season of The Baby-Sitters Club, friends! And Netflix has released a new trailer for upcoming season. Mark your calendars for October 11.
Stacey Abrams has revealed the cover art for her first ever children's book, Stacey's Extraordinary Words. Coming to your favorite bookstore on December 28.
And the winner of the 2021 Women's Prize for fiction is… (drumroll please) Susanna Clarke for Piranesi.
Stephen Curry is producing an adaptation of Jewell Parker Rhodes' young adult sports novel Black Brother, Black Brother.
Here's the cover reveal for This Vicious Grace, a new novel from Emily Thiede. This one's out June 28, 2022.
Bestselling author Kate Quinn has sold her new novel The Briar Club, set in an all-female boarding house in the 1950s, to William and Morrow in a seven-figure two-book deal.
Andrea Bartz's thriller We We Never Here is getting a film adaptation on Netflix.
Exciting cover reveal alert! Here's the cover for Annie Hartnett's upcoming novel Unlikely Animals. Coming 4/12 from Random House!
The Scotiabank Giller Prize announced its 2021 longlist.
The Marvel Unlimited app is relaunching with exclusive Infinity Comics from creators like Jonathan Hickman and others.
Gossip Girl has been renewed for a second season on HBO Max.
Here are the top 25 most widely read and highly reviewed books on Goodreads for 2021 thus far.
Book Riot Recommends
I'm a Contributing Editor at Book Riot, I write the Today in Books newsletter, and I'm a Bibliologist for Book Riot's Tailored Book Recommendations subscription service. I also have a PhD in English, so I'm basically a doctor of books. Books are my life, in other words, so in this section of the newsletter, let me share with you some upcoming books I'm super excited about. And I think you will be too!
Prepare Your Shelves!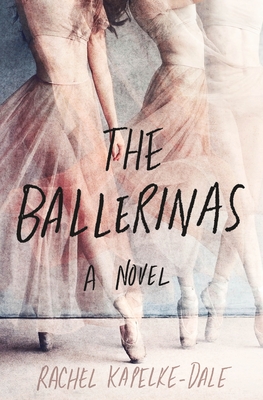 The Ballerinas by Rachel Kapelke-Dale (St. Martin's Press, December 7, 2021)
If you have ever been a dancer, or if you have ever enjoyed dance, or you like reading about female friendships, or if you just really love character-driven stories featuring people who are driven by artistic passion, then The Ballerinas by Rachel Kapelke-Dale is a debut novel you'll want to check out when it hits shelves in early December.
The Ballerinas is the story of three friends: our narrator Delphine Léger and two other students she becomes close with at the Paris Opera Ballet School, Margaux and Lindsey. The novel goes back and forth between two timelines. An earlier timeline explores the girls' adolescence when they're learning their craft and entering the competitive world of ballet. The second timeline checks back on these women now that they're in their thirties when their careers are changing. The Ballerinas is about female friendship and the price of ambition and passion in a cutthroat environment.
You might have read books about dance before. Some of my recent favorites are Meg Abbott's The Turnout and and Tiny Pretty Things by Sona Charaipotra and Dhonielle Clayton. And yes, I've also seen Black Swan and Center Stage a bajillion times. But The Ballerinas is coming at the world of dance from an entirely different angle. Author Kapelke-Dale brings her personal experience into the story and the setting. She lives in Paris and was also a dancer. There's an authenticity to this story and its characters that makes everything about this story feel all the more real. And all the more shocking. You'll never look at ballet the same.
What I'm Reading This Week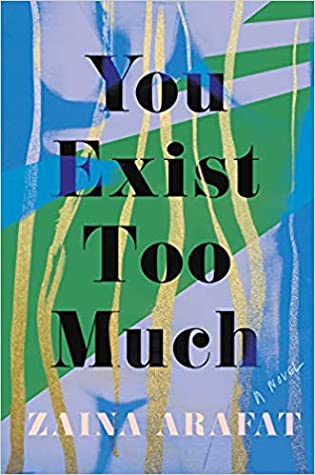 You Exist Too Much by Zaina Arafat
For Your Own Good by Samantha Downing
All's Well by Mona Awad
Near the Bone by Christina Henry
Of Women and Salt by Gabriela Garcia
The Love Hypothesis by Ali Hazelwood
Bookish Meme Corner
Blue's Clues is kind of bookish, right? Either way, I'm living for all of the memes that have popped up online ever since Blues Clue's Steve Burns posted an uplifting viral video last week. Here are some of my favorites:
"We're all so emotionally damaged from this last year and a half that Steve from Blue's Clues was like 'I have to address the nation'" – Jaron Myers
"Now that steve from blues clues apologized i can begin to work on my issues with men. 2021 is about healing." – CHIKA
This was totally me watching this video.
And here's one for The Office fans.
Okay, this one's for the book-loving folks.
Finally, this is the crossover we need and deserve.
Anyway, I thought this would bring you some joy on a Monday.
Other Things That Make Me Happy
It's September, which means it's almost fall, which means I can fully lean into my obsession with all things scary. This past weekend, I got to play Betrayal at House on the Hill with some friends. If you love board games and haunted houses, grab a copy of this game!
Oh hey, have you heard of Purrli? It's the purring cat that lives in your laptop. Thanks as always to Liberty for sharing!
And Here's A Cat Picture!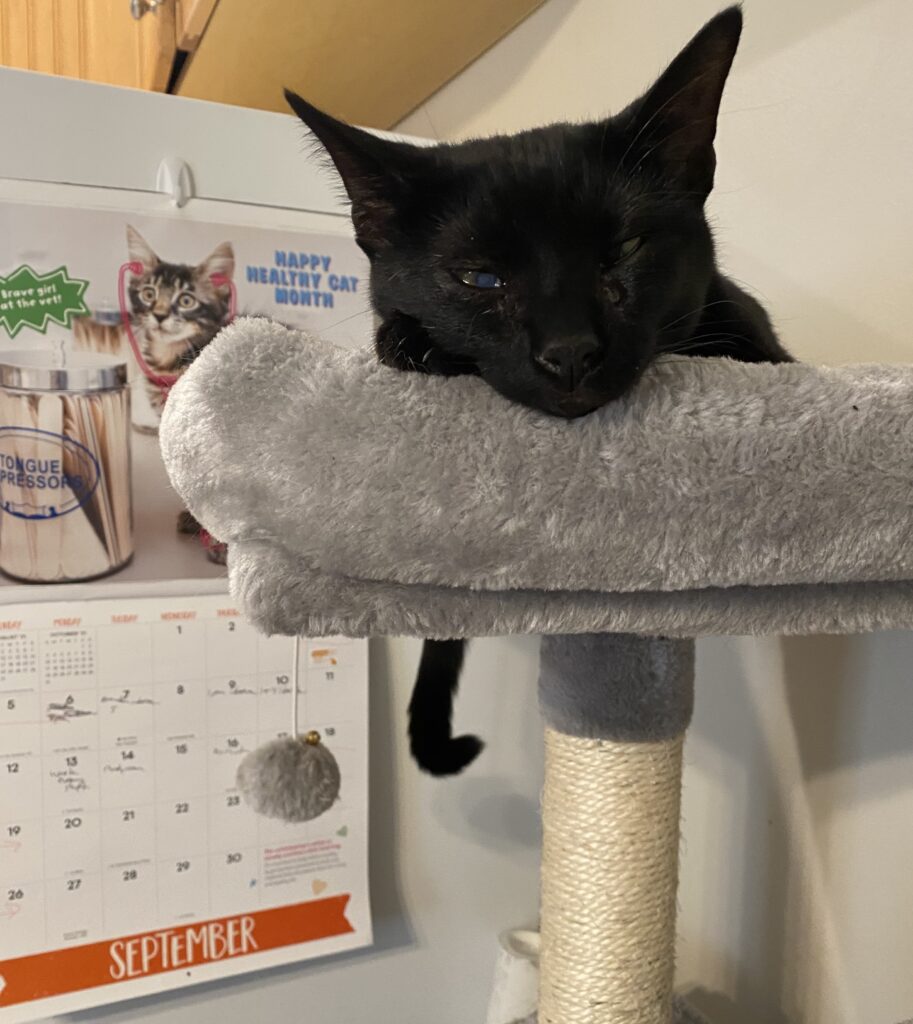 Phantom certainly has a case of the Mondays today. I love when he rests his little head in this cat tree.
And hey, do you love my cat calendar? It's from Kitten Lady, and 2022 calendars are available now!
I'm such a huge fan of Hannah and all the work she does for kittens and other animals. If you're looking for a cute cat calendar for the upcoming year, support her!
---
That's it for Monday, friends. I hope you have a wonderful day, and wonderful week, and remember. Steve from Blue's Clues thinks we're all doing a great job. ❤️ Emily