Sponsored by Trace of Doubt by DiAnn Mills.
Fifteen years ago, Shelby Pearce confessed to murdering her brother-in-law. Now she's out on parole, but starting over won't be easy for an ex-con. FBI Special Agent Denton McClure has always believed Shelby also embezzled five hundred thousand dollars from her brother-in-law. So he's going undercover to befriend Shelby, track down the missing money, and finally crack this case. But as Denton gets closer to Shelby, he begins to have a trace of doubt about her guilt. Someone has Shelby in their crosshairs and it's up to Denton to stop them before they silence Shelby—and the truth—forever.
Hello mystery fans! Time for all things happening in the world of mysteries, including awesome ebook deals!
From Book Riot And Around The Internet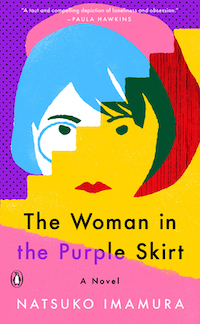 Nusrah and Katie talk about translated works of crime and mystery written by women authors for Women in Translation Month on the latest Read or Dead.
8 YA Heist Novels You Won't Be Able to Put Down
Barrels of Bad Apples: Copaganda in Crime Books
The Authors of "Both Sides" Hosted by Sara DiVello
The Most Fun Virtual Murder Mystery Parties You Can Host This Halloween
"The Chestnut Man": Netflix Summons New Horror Series September 29th
Steppenwolf Theatre's Joan Allen to narrate Hillary Clinton political thriller audiobook
Five Mystery Novels to Read If You Love Hulu's Only Murders in the Building
11 Must-Read Mystery and Thriller Books Coming Your Way in September
Colson Whitehead Reinvents Himself, Again
Jane Harper is letting you follow along with her writing her next novel!
Jennifer Lynn Alvarez on testing the limits of loyalty in YA thriller Lies Like Wildfire
Rachel Howzell Hall summarizes These Toxic Things
Theranos founder Elizabeth Holmes goes on trial for fraud
Giveaway: Win a copy of Never Saw Me Coming plus $100 to Bookshop.org!
Giveaway: Win a Year of Audiobooks!: September 2021
Recent Interests That May Also Interest You + My Reading Life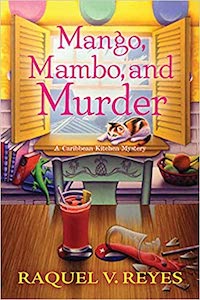 Reading:A Master of Djinn by P. Djèlí Clark / Black Love Matters: Real Talk on Romance, Being Seen, and Happy Ever Afters by Jessica P. Pryde / Mango, Mambo, and Murder by Raquel V. Reyes

Streaming: Bake Squad on Netflix. Years ago I stopped watching food competitions on The Food Network because they went hard into tragedy porn and I'm so glad so many streaming services brought back the joy of food competitions.

Laughing: I'm terribly worried, detectives

Helping: RAICES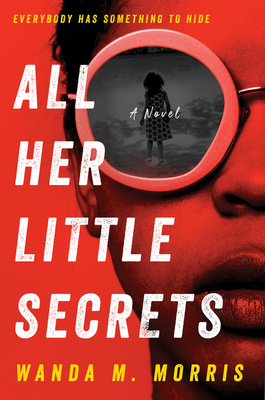 Upcoming: All Her Little Secrets by Wanda M. Morris. I'm going to call this a murder mystery thriller adjacent to a legal thriller. It doesn't have courtroom scenes but it stars a corporate lawyer and is set in the company offices and all the corporate world shenanigans. It's also one of the few books this year that I stayed up way past my bedtime to read because after the 100 page mark, I read the rest of the book in one sitting.

Ellice Littlejohn just put the woman who raised her in an assisted living facility because of dementia and the only other family she has is a younger brother who she loves but who keeps making the kind of decisions that leaves him needing help, especially of the financial kind. That would be stressful enough for anyone but Littlejohn then also walks in to find a partner at her work dead at his desk, the man who brought her to this company. She may have also been having an affair with him and since this looks RULL bad, she just decides to leave and let someone else find him and then act surprised. You can imagine how that goes.

Between her trying to figure out what happened, she's also suddenly given his job; as the only Black woman on their floor and with protests outside about the company's lack of diversity, they decide to use her as a face for inclusivity. Then the detective starts circling her wanting answers, her brother isn't answering her phone calls, and everything starts to spiral out of control, narrowing her window in figuring out what happened and saving herself from being the lead suspect…

This was the page-turner I needed to read. It handed me on a silver platter so many things I love: lawyer lead; corporate intrigue; family drama; past and present chapters; the lead being accused of the crime; surprises…

(TW main case questioned as suicide/ alcoholic parent/ dementia/ teen sexual assault recounted, not graphic/ child abuse/ brief mention partner abuse/ fatshaming)
Kindle Deals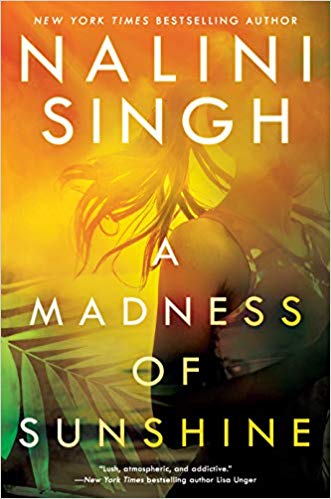 If you like angsty romances absolutely grab this missing persons mystery set in New Zealand for $4.99!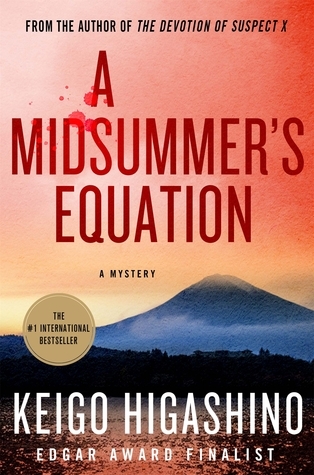 A Midsummer's Equation: A Detective Galileo Mystery by Keigo Higashino
Love Japanese detective mysteries? You should absolutely be reading this series (it was translated out of order, they all read as standalones I promise!) and you can start with this one for $2.99! (Review)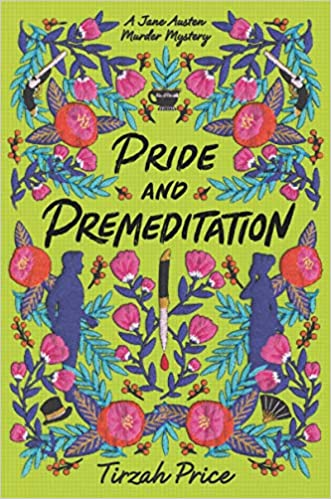 Pride and Premeditation (Jane Austen Murder Mysteries Book 1) by Tirzah Price
You absolutely want to read this fun mystery that imagines Lizzie Bennet and Mr. Darcy solving a mystery which you can grab for $1.99!
---
Browse all the books recommended in Unusual Suspects previous newsletters on this shelf. See upcoming 2021 releases. Check out this Unusual Suspects Pinterest board and get Tailored Book Recommendations!
Until next time, keep investigating! In the meantime, come talk books with me on Twitter, Instagram, Goodreads, and Litsy–you can find me under Jamie Canavés.
If a mystery fan forwarded this newsletter to you and you'd like your very own, you can sign up here.