Sponsored by Astra House, dedicated to publishing authors across genres and from around the world.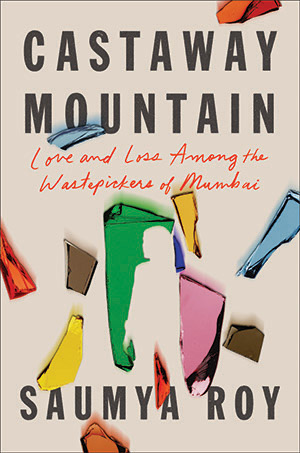 All of Mumbai's memories and possessions end up at the Deonar garbage mountains where a small, forgotten community of rag-pickers lives. Following Farzana Ali, a girl born in Deonar, Saumya Roy reveals the inventiveness and resilience of the people who make a living off others' waste. A modern parable exploring the consequences of urban overconsumption, Castaway Mountain delivers a moving testament to the impact of fickle desires and how true love and dignity can blossom in the darkest, most desperate places.
Welcome to Friday, nonfiction friends! Kim here, hoping you've survived a short week and are ready for a beautiful fall weekend. If you happen to be looking for your next read, look no further than one of the ebook deals I've gathered up for this week. Prices were accurate as of Wednesday, but hope over quick to make sure you don't miss out.
If you want to learn about the women of Pan Am World Airways… Come Fly the World by Julia Cooke for $5.99.
If you want to learn more about Afghanistan… The Broken Circle by Enjeela Ahmadi-Miller for $1.99.
If you're an Anne Boleyn fan (or hater)… Anne Boleyn: 500 Years of Lies by Hayley Nolan for $0.99.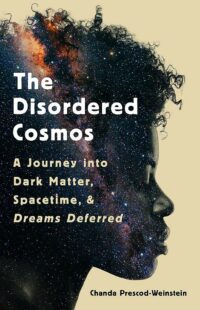 If you want a memoir about particle physics and the cosmos by a woman of color… The Disordered Cosmos by Chanda Prescod-Weinstein for $4.99.
If you want to read about some of the first female doctors… Women in White Coats by Olivia Campbell for $2.99.
If you want to read some true crime about the illegal gold trade… Dirty Gold by Jay Weaver for $3.99.
If you want to read about escaping from North Korea… A River in Darkness by Masaji Ishikawa for $6.99.
If you have feelings about anxiety… Welcome to the United States of Anxiety by Jen Lancaster for $4.99.
If you're trying to better understand racial trauma and psychology… My Grandmother's Hands by Resmaa Menakem for $4.99.
If you want to read a memoir of traveling the Amazon and befriending a big cat… The Puma Years by Laura Coleman for $1.99.
Weekend Reading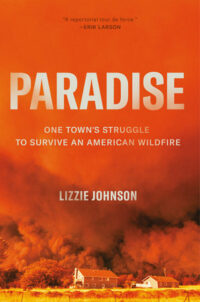 I'm going to cheat a little bit and tell you about the book I finished reading last weekend because it was so great I'd feel bad not telling you about it. I am a former journalist, so I have a real soft spot for well-reported and well-written nonfiction by journalists. In that respect, I cannot say enough good things about Paradise: One Town's Struggle to Survive an American Wildfire by Lizzie Johnson.
The book is a definitive recounting of the 2018 Camp Fire, one of the deadliest wildfires in California history. Less than two hours after it ignited, the fire had decimated the town of Paradise, killing 85 people. Johnson was a reporter for the San Francisco Chronicle, so was in the community reporting almost immediately and stayed there much longer. All of that is so evident in the book, which manages to be comprehensive and empathetic, while also connecting the fire to larger issues like climate change and public utility regulation. Her portraits of survivors and victims are beautifully done, I couldn't stop turning the pages.
Paradise reminds me a lot of Five Days at Memorial by Sheri Fink, a similarly devastating account of human choices in the wake of natural disaster, so if that book was up your alley this one will be too.
---
For more nonfiction reads, head over to the podcast service of your choice and download For Real, which I co-host with my dear friend Alice. If you have any questions/comments/book suggestions, you can find me on social media @kimthedork. Happy weekend!