Sponsored by The Chaptr.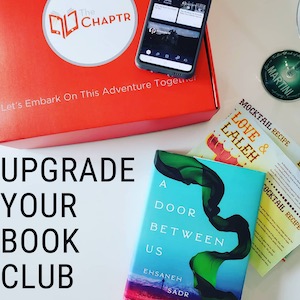 Welcome to the ultimate monthly book subscription box and book club experience in one. What makes The Chaptr different? We deliver a hand-selected book and connect readers for real-time discussions throughout the entire journey of reading a book, not just at the end. Our book app allows you to chat with book lovers anytime and anywhere. Plus, we host virtual book club meetings, so you can forget the planning and focus on enjoying the book. And with our themed cocktail and mocktail recipes, we've got you covered no matter what mood you're in. Read. Sip. Chat. We'll handle the rest.
Welcome to In The Club, a newsletter of resources to keep your book group well-met, well-read, and well-fed. I, like everyone else I imagine, was shocked when the Taliban moved right in after the U.S. started to withdraw from Afghanistan. More shocking, though, might be how little I know about a war my country has been fighting for the past twenty years. I'd like to correct that now and explore with you all what life is like for Afghani people and start to try to understand what they are facing (and how this mess came to be).
If you'd like to help, here's a list of different ways you can. Many local mosques are also accepting donations.
With all of that said, let's get to the club!
---
Nibbles and Sips
I don't know about y'all, but I love fresh hummus. Store bought hummus, on the other hand, makes me regret all my life choices leading up to the moment I decided to buy store bought hummus. The duality is interesting. Apparently, it's not that hard to make at home, though, so here's a recipe for sriracha hummus to be coupled with some crispy pita chips. If you're not feeling the heat aspect, just leave the sriracha out. Also, I know some people have this thing with cilantro (to each their own), so you can substitute with parsley if you prefer.
A Decades Long War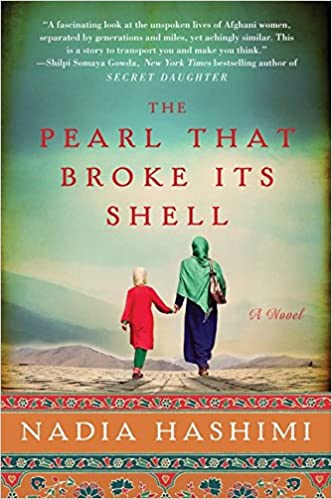 This fictional account of what it's like for girls and women is included because I've always felt like I learned more from fiction at times. I chalk this up to the immersive experience it grants. Here, in Kabul in 2007, young Rahima and her sisters can't leave the house and can only occasionally go to school because they are girls. She finds out that a great-aunt used a custom to change her life around a hundred years ago called "bacha posh," which allows one to live as a boy/man (so, pretty much to be free), and decides to do the same. With her new found freedom she can go to school and be a chaperone for her sisters. The only issue is, girls are supposed to go back to having women's lifestyles once they mature, but how will Rahima be able to give up her freedom when the time comes?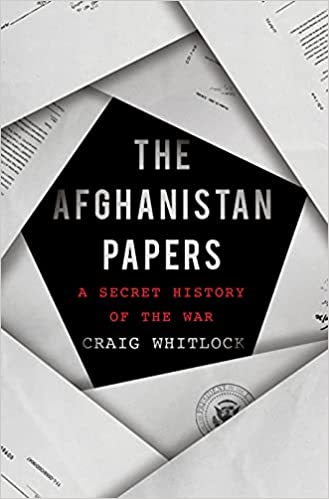 To say that the timing of this book is impeccable would be an understatement. Good timing or not, though, this account of the war in Afghanistan by an investigative reporter from The Washington Post is scathing. Whitlock draws understandable parallels between the Vietnam war and the one in Afghanistan. Apparently, the U.S.'s efforts were a mess from the start in Afghanistan as well, and it was never set up to be a successful endeavor. The documents that The Washington Post unearthed and share here show all of the inadequacies that got us to where we are now.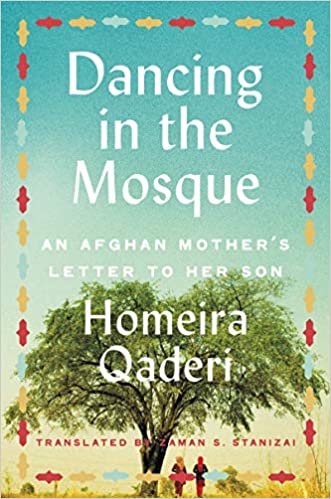 This is it. This is the one. Qaderi writes of her extraordinary life where she survived a brutal Russian occupation of Afghanistan, only to have to suffer through the Taliban rule of the early 90s right after. As they took over the country, the Taliban immediately started their campaign of misogyny by closing girls' schools and forbidding them to read. Engaging in these forbidden things might result in being whipped or worse. To put this more in perspective, if I had been caught writing this newsletter by the Taliban in the 90s (and now?), I would have been gravely punished. Lucky for those around her, Qaderi was a rebel and held private tutoring lessons where she taught boys and girls and even some Taliban members at home and at a mosque. She clearly has Mother Teresa-level forgiveness capabilities, because I could never. In this account, Qaderi also tells of the everyday dangers she faced simply for being a woman, what other women and girls suffered, and how she had to ultimately leave her son behind.
Suggestion Section
More books about Afghanistan that are written by women in this list compiled by Carolina Ciucci.
Here's a great article written by Teresa Preston on discussion questions for book clubs: 40 Great Book Club Discussion Questions For Any Book
So, Jeopardy finally axed that guy that nobody (literally nobody) asked for. My fellow Book Rioter Kelly Jensen tells the Jeopardy team what they need to go ahead and do.
Dictionary.com decided to throw their hat in the ring and gave a quick lil tug to Mike Richards' wig with this tweet. Don't you love it when people are rightly called out?
Also, here's a chat that will take place between Bitch Media and Nicole Perkins about her book I mentioned in last week's newsletter, Sometimes I Trip On How Happy We Could Be (on Tuesday, August 31, 2021).
---
As always, thanks for joining me today! If you have any comments or just want to connect, send an email to erica@riotnewmedia.com.