Sponsored by Sourcebooks.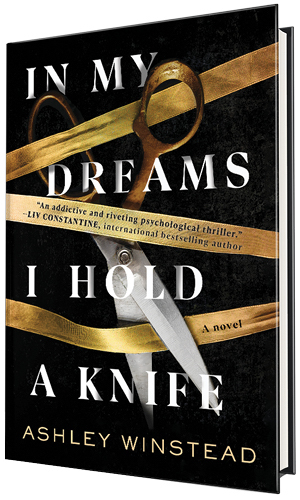 Ten years after graduation, Jessica Miller has planned her triumphant return to her southern, elite Duquette University. Everyone is going to see the girl she wants them to see—confident, beautiful, indifferent. Not the girl she was when she left campus, back when Heather Shelby's murder fractured everything, including the tight bond linking the six friends she'd been closest to since freshman year. But not everyone is ready to move on. Not everyone left Duquette ten years ago, and not everyone can let Heather's murder go unsolved. Someone is determined to trap the real killer, to make the guilty pay.
Welcome to Check Your Shelf. I'm sure by now most of you have heard about the big weeding debate happening on Twitter, and it's almost like clockwork, the way people discover images of weeded books and then lose their collective minds. Meanwhile, I finally started weeding the Adult Fiction collection after nearly a year and a half's delay, and it is so satisfying to finally free up space on the shelves. (And yes, we do have a local organization that picks up our weeded books for donation, but I don't begrudge anyone for doing what they have to do.) You keep on weeding, bad ass librarians.
---
Collection Development Corner
New & Upcoming Titles
Dolly Parton and James Patterson are co-writing a suspense novel called Run, Rose, Run.
Chelsea Clinton is planning a full series of She Persisted children's books.
Fans of queer suspense should take a look at this upcoming book from Kelly J. Ford.
John Darnielle announces his third novel.
Jasmine Guillory is writing a Disney princess book, focused on a retelling of Belle's story.
Rin Chupeco announces a new queer gothic fantasy with vampires!
Vanessa Hua announces her next novel.
Jean Hanff Korelitz has already announced her next novel, The Latecomer.
Sarah Ferguson confirms a second book deal after the release of Her Heart for a Compass.
Walter Isaacson is writing an authorized biography of Elon Musk.
Here's a first look at Huma Abedin's upcoming memoir, Both/And: A Life in Many Worlds.
A first look at Harvey Fierstein's upcoming memoir, I Was Better Last Night.
Stephen King talks about wanting to write a novel set in 2020 during the pandemic. (Talk about terrifying.)
Don Winslow's City on Fire has been postponed until 2022.
Best books of 2021 so far from Amazon (YA), BBC, The Guardian (thrillers), and Vulture (comedy).
2021 YA nonfiction for the second half of 2021.
The best books to read this fall.
14 Canadian SFF books and 18 Canadian mysteries & thrillers to check out this summer.
Weekly book picks from Crime Reads, New York Times, and USA Today.
August book picks from Autostraddle.
What Your Patrons Are Hearing About
This Will All Be Over Soon – Cecily Strong (Bustle, NPR, USA Today, Washington Post)
Mrs. March – Virginia Feito (New York Times, Vogue, Vox)
Run: Book One – John Lewis & Andrew Aydin (The Millions, New York Times)
In the Country of Others – Leila Slimani (Guardian, New York Times)
Savage Tongues – Azareen Van der Vliet Oloomi (NPR, Washington Post)
RA/Genre Resources
The uncomfortable rise of the Instagram novel.
The rise of Welsh crime fiction.
Three queer women of color writers talk crime fiction.
Murder Books 101: The rise of true crime, from highbrow to cash cow.
On the Riot
10 of the most anticipated 2021 Fall middle grade releases.
Weekly book releases to add to your TBR.
What is Star Wars: The High Republic, and where to start reading.
Mood-boosting cozy mysteries are becoming increasingly diverse.
What is Indian American literature?
The history and future of "new adult."
Why adults should read middle grade books.
The books that almost got away.
All Things Comics
Comics creators are struggling for fair payment for DC and Marvel adaptations.
A new Batman '89 comic will be coming out in July 2022, which will be based on the Tim Burton movie.
Robin's bisexuality is now Batman canon.
5 comic books that celebrate the LGBTQ community.
On the Riot
Your guide to new Marvel movies and TV in 2021 and 2022.
12 terrifying YA graphic novels.
A look at today's North American manga market.
Audiophilia
10 free audiobook sites for discovering your next obsession.
7 kids' audiobooks for going back to school.
Audio mysteries that take on the COVID pandemic.
On the Riot
10 more audiobooks for Women in Translation Month.
Book Lists, Book Lists, Book Lists
Children/Teens
The 100 best YA books of all time.
15 books like The Kissing Booth.
15 YA books with fat female protagonists.
10 YA retellings of Little Red Riding Hood.
Sci-fi books for teens you should read ASAP.
Adults
11 translated books by Asian women writers to read for Women in Translation Month.
Women's memoirs at the intersection of chronic illness, mental illness, addiction, and trauma.
13 books to celebrate National Book Lovers Day.
7 books about women in purgatory.
8 thrillers to feed your true crime addiction.
6 terrifying reimagined fairy tales.
Beyond Camp Crystal Lake: Horror books for summer reading.
6 crime novels based on real cases.
The perfect beers to pair with your favorite crime novels.
15 of the best travel books to inspire your next big trip.
Books about L.A. and the movie industry.
8 books that illuminate the hidden histories of Hollywood.
30 steamy romance novels to read right now.
Books about fictional sisters.
Top 10 bookworms in fiction.
On the Riot
The most popular children's books from every country in the world.
20 of the best read-aloud books for kids.
The 90's teen book series you loved and probably forgot.
Top 20 books like Six of Crows.
12 books about AAPI athletes for kids, teens, and adults.
Flirty before 30: 9 sweet new adult romance books.
9 mysteries with environmental and conservation themes.
20 must-read Southern Gothic novels.
10 bookstore romances to get lost in.
10 books on disability justice.
World War II books for your next book club meeting.
Favorite (fictional) rage-filled women.
Level Up (Library Reads)
Do you take part in Library Reads, the monthly list of best books selected by librarians only? We've made it easy for you to find eligible diverse titles to nominate. Kelly Jensen created a database of upcoming diverse books that anyone can edit, and Nora Rawlins of Early Word is doing the same, as well as including information about series, vendors, and publisher buzz.
---
Catch you later, friends!
—Katie McLain Horner, @kt_librarylady on Twitter.