Sponsored by Wednesday Books.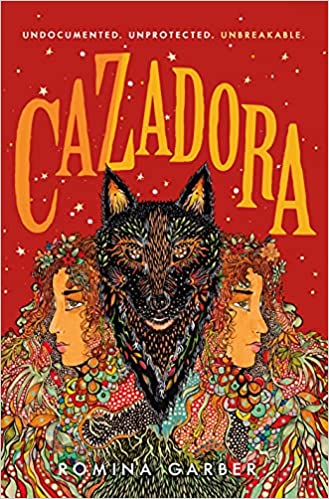 In Cazadora, Romina Garber weaves together Argentine folklore and what it means to be illegal in a timely, intimate, and emotionally powerful narrative. Following the events of Lobizona, Manu and her friends cross the mystical border into Kerana—a cursed realm in Argentina—searching for allies and a hiding place. As they chase down leads about the Coven—a mythical resistance manada that might not even exist—the Cazadores chase down leads about Manu, setting up traps to capture and arrest her. After running this far, for this long—how much farther can Manu go before her feet get tired, and she stops to take a stand?
Happy Tuesday, shipmates! It's Alex, with a selection of new releases for you to check out this week, and a few links to explore. Thanks to a shift in the prevailing winds, I actually got to go outside this weekend, which was pretty exciting — it's the start of peach season in Colorado, too, so a perfect time to hit a farmer's market. I hope you also had some clear air and mostly blue skies! Stay safe out there, space pirates, and I'll see you on Friday.
Something to smile about today: Someone made a fake Netflix that's populated by the fake movies and TV shows that exist only in other movies and tv shows: Nestflix
Let's make the world a better place, together. Here's somewhere to start: https://blacklivesmatters.carrd.co/ and anti-asianviolenceresources.carrd.co
---
New Releases
Princess Lu is still fighting for the imperial throne she knows is rightfully hers, while trying to keep her promise to Nok, the shapeshifting boy that she loves, and his people. But her final opponent is her greatest: her younger sister Min, now sitting on the throne, wielding ancient and unimaginable magic that might just consume her before she learns to control it. This epic sibling rivalry will cost one of them the throne — and maybe both of them their lives.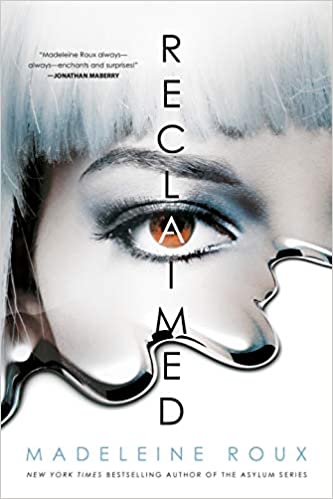 Senna, a woman with every reason to want to escape her past, has traveled to a facility on Ganymede for a chance to participate in a cutting-edge treatment, one that will erase her traumatic memories. But she quickly finds more than her traumas have disappeared; the side effects have her barely able to recognize herself or her life. With each day the disconnect growing worse, she must work with the other participants to figure out what's gone wrong with all of them.
Despite growing opposition among the nobility and public, as well as rising economic problems, Queen Jasminda is determined to see unification through. But domestic opposition isn't her only problem — the True Father has raised an undying army to attack her land, one that can only be stopped by Nethersong. A former assassin named Kyara and a novitiate named Zeli must each go on a dangerous mission if they're to see this new world forged and survive its making.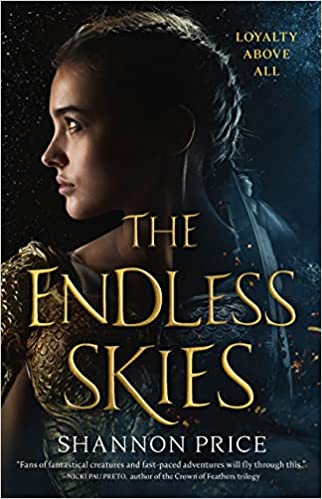 At seventeen years old, Rowan has graduated from the brutal training that shows she is fit to be a guardian of Heliana, a floating city that is home to shapeshifting winged lions. But before she can take her oath and her place on the city walls, a mysterious disease begins to tear through Heliana's children. Two of Rowan's friends are sent to search for a cure; waiting for them at home, she discovers a truth that could cause the mission to fail if she doesn't go against her orders and save her friends.
After narrowly escaping the collapse of the Divide, the Sentinels have gathered their survivors and taken stock of what they have to work with: no engines, no way of calling for help, and only themselves. It's up to Adequin Rake to gather a team to find the materials to get them out — and the allies that will save them from a ruthless enemy still on the hunt.
News and Views
Congratulations to the winners of the 2020 Shirley Jackson Awards!
A24 is screening The Green Knight online tomorrow night only.
Related: Chivalry and Medieval Ambiguity in The Green Knight
Reading With the Voice(s) in Our Heads
Interview with Nghi Vo, Shelley Parker-Chan, and Stephanie Ybarra
Mythological creatures of Alaska
Black Riders: a Note on Scott and Tolkien
Camestros Felapton crunched some Dragon Award stats with the finalists for this year having been announced. And Cora Buhlert did a bit of analysis on the finalists.
The #DisneyMustPay Task Force has expanded its focus again
The most important story I've seen all week: The Suicide Squad's David Dastmalchian Has a Polka Dot Kitty Named Bubblegum
On Book Riot
Top 20 books like Six of Crows
10 life lessons from science fiction and fantasy
You have until tomorrow to enter to win a $100 ThriftBooks gift card!
This month you can enter to win a $250 Barnes & Noble gift card, a $100 gift card to a Black-owned bookstore, a pair of airpods pro, and a QWERKY keyboard.
---
See you, space pirates. If you'd like to know more about my secret plans to dominate the seas and skies, you can catch me over at my personal site.