Sponsored by Yen Audio, an imprint of Yen Press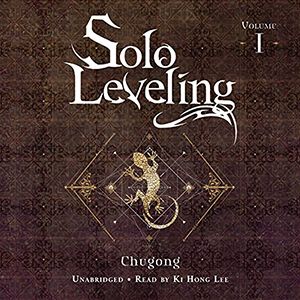 tk
Leslie Grace Lands Role in New Batgirl Film
It looks like DC Films has found their new Batgirl! Leslie Grace (In the Heights) has been cast to play Barbara Gordon in the upcoming Warner Bros/DC Batgirl film. The film will be one of the first major DC properties to debut exclusively on HBO Max. Adil El Arbi and Bilall Fallah are directing the movie, and the script was written by Christina Hodson. Kristin Burr is producing. Details about the film's plot are still under wraps, but the story will follow Barbara Gordon, Commissioner Gordon's daughter, behind the Batgirl costume.
Five Members of Hong Kong Union Arrested for Sedition Over Children's Book About Sheep
Five members of a Hong Kong union behind a children's book series have been arrest for sedition. The books follow the story of a group of sheep holding back wolves from invading their village. The story is an attempt to explain Hong Kong's democracy movement to children. Police said on Thursday that the two men and three women who were arrested "conspired to publish, distribute, exhibit or copy seditious publications."
Regé-Jean Page of Bridgerton Joins Cast of The Sandman on Audible
Bridgerton's Regé-Jean Page is joining the cast of Audible's The Sandman, along with Emma Corrin (The Crown) and David Tennant. The audio drama series is based on the best-selling graphic novel series The Sandman by Neil Gaiman, published by DC. The first series is Audible's best-selling original title in its entire history. This second series will be an adaptation of volumes four and five of the graphic novel. Page shared the big news on Instagram, writing, "A literal dream come true. And in my wildest, I never dared imagine being in THE SANDMAN, playing one of my favourite characters, amongst as ridiculously powerful a cast as we have here… and yet! Here it is, and here we are. To sleep, perchance to Fiddler's Green… I genuinely cannot wait to listen along with everyone."
What Are the Fastest Selling Books in U.S. Publishing History?
You might be able to guess some of the best-selling books. But can you name any of the fastest-selling books of all time in the U.S.? Let's dig into what books make the cut, and the numbers behind them.