Sponsored by Never Saw Me Coming by Vera Kurian, from Park Row Books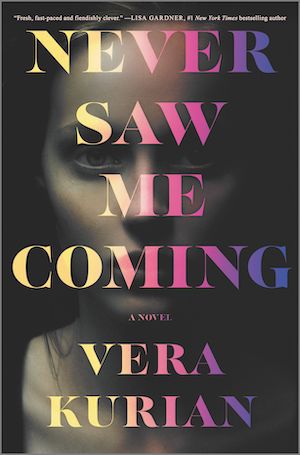 It would be easy to underestimate Chloe… She's a freshman honor student, a legging-wearing hot girl next door, who also happens to be a psychopath. She spends her time on yogalates, frat parties and plotting to kill Will Bachman, a childhood friend who grievously wronged her. Chloe is one of seven students who are part of an unusual clinical study of psychopaths—students like herself who lack empathy and can't comprehend emotions like fear or guilt. When one of the students in the study is murdered, a dangerous game of cat and mouse begins, and Chloe goes from hunter to prey.
Hooray, it's Monday! It's a new week, which means new books and book news. I am busy finishing up a bunch of my work before I take a vacation next week. I am pretty excited! I'm not going anywhere, but I am planning to catch up on a few backlist titles and further my Stephen King re-readathon. Right now, I am on 'Salem's Lot, his second novel. Only a few more to go, right? 😝
Moving on: I have exciting news for you today! I also have a look at a wonderful book about the craft of writing, plus LOTS of cover reveals, a terrible pun, my little folded orange monster, and trivia! Let's get started, shall we?
Here's Monday's trivia question: Belmont Academy is the name of the private school in what recent thriller? (Scroll to the bottom for the answer.)
Deals, Reals, and Squeals!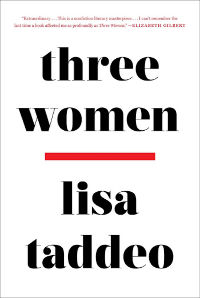 Shailene Woodley will star in Showtime's series based on Three Women by Lisa Taddeo.
The Nightmare Before Christmas is getting a manga sequel from Disney.
Barack Obama and Bruce Springsteen's podcast will be a book: Renegades: Born in the U.S.A.
Here's the first look at Michaela Coel's new book Misfits.
Tochi Onyebuchi is writing a Black Panther series.
Here's the cover reveal for Chorus by Rebecca Kauffman.
Anansi Boys by Neil Gaiman will be a limited series.
Here's the cover reveal of You've Changed: Fake Accents, Feminism, and Other Comedies from Myanmar by Pyae Moe Thet War.
There's a new Dune trailer. And here's a look at the HBO Max television series Dune: The Sisterhood, which is a prequel to Denis Villeneuve's upcoming film.
Here's the cover reveal of And Then I Woke Up by Malcolm Devlin.
The Stephen King short story Strawberry Spring is being adapted into a podcast.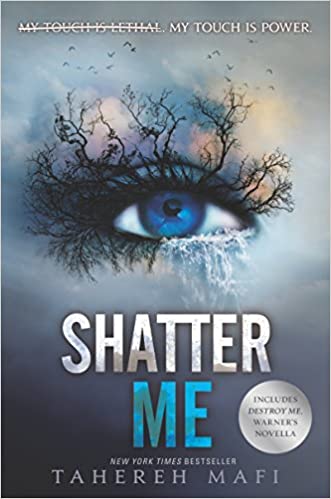 Here's the cover reveal of Believe Me by Tahereh Mafi, the fifth book in the Shatter Me series.
Here's the cover reveal for Count Your Lucky Stars by Alexandria Bellefleur.
Watch the teaser trailer for Y: The Last Man.
Here's the cover reveal of Runaways by Michael Seidlinger.
Here are the 2021 World Fantasy Award Finalists.
Here's the cover reveal of In a New York Minute by Kate Spencer.
Here are the winners of the Kitschies.
Here's the cover reveal for Omar Rising by Aisha Saeed.
Here's the trailer for the animated series The Witcher: Nightmare of the Wolf.
The Night Agent by Matthew Quirk will be a Netflix series.
Book Riot Recommends
At Book Riot, I work on the New Books! email, the All the Books! podcast about new releases, and the Book Riot Insiders New Release Index. I am very fortunate to get to read a lot of upcoming titles, and learn about a lot of upcoming titles, and I'm delighted to share a couple with you each week so you can add them to your TBR! (It will now be books I loved on Mondays and books I'm excited to read on Thursdays. YAY, BOOKS!)
Loved, loved, loved: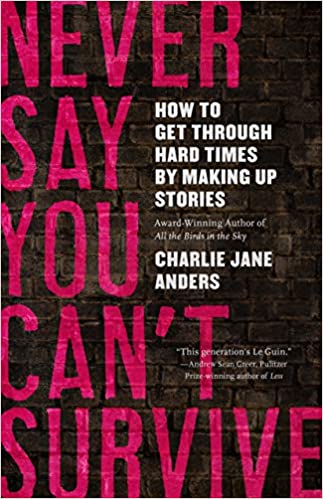 Despite the fact that I put tens of thousands of words down in posts and newsletters each week, for some reason I still have a hard time thinking of myself as a writer. Still, occasionally I get an urge to write even more words, words about things I made up in my brainpan. But I don't know how to get them out of my head!
Charlie Jane Anders is a wildly successful writer, with several great books under her belt already, such as All the Birds in the Sky and Victories Greater Than Death. In this splendid book, she talks about writing but without making you feel like you're reading a book to learn something. Instead, it feels like a cozy chat with a funny, smart, supportive friend, who is telling you stories about their life.
Anders offers anecdotes from her own life and tips to help you get your own writing started or help shape a work in progress. The world is a scary place, and Anders beautifully explains how you can help your heart and your mind get through it by using your imagination. It's exactly what we need right now.This book was a great big sparkly kick to the gray cells. After reading it, I feel one hundred times more confident that when I am ready, I will be able to wrestle the words from my brain!
What I'm reading this week.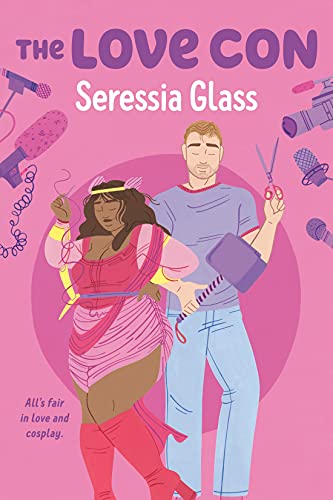 The Love Con by Seressia Glass
Bibliolepsy by Gina Apostol
Sea of Tranquility by Emily St. John Mandel
'Salem's Lot by Stephen King
The White Ship: Conquest, Anarchy and the Wrecking of Henry I's Dream by Charles Spencer
Groan-worthy joke of the week:
I didn't understand the joke about boxing. I guess I missed the punch line.
And this is funny:
Happy things:
Here are a few things I enjoy that I thought you might like as well:
Ted Lasso: SEASON TWO HAS STARTED!!!!!!
Schmigadoon: This is more delightful than I can say.
Purrli: This website makes the relaxing sounds of a cat purring. (Why do I include this every time? Because it's really that helpful.)
And here's a cat picture!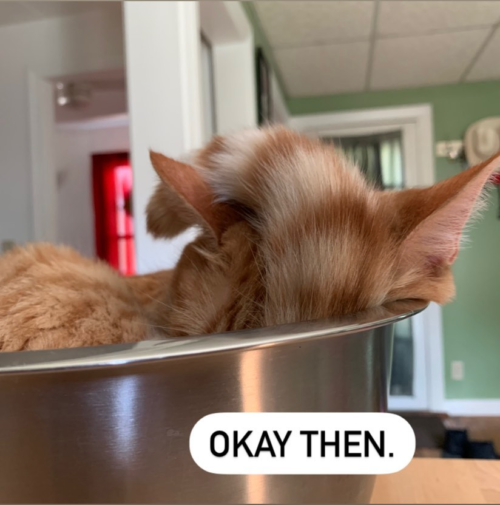 Hey, if Zevon is comfortable, then that's all that matters.
Trivia answer: For Your Own Good by Samantha Downing.
Remember that whatever you are doing or watching or reading this week, I am sending you love and hugs. Please be safe, and be mindful of others. It takes no effort to be kind. I'll see you again on Thursday. xoxo, Liberty