Sponsored by Macmillan eDeals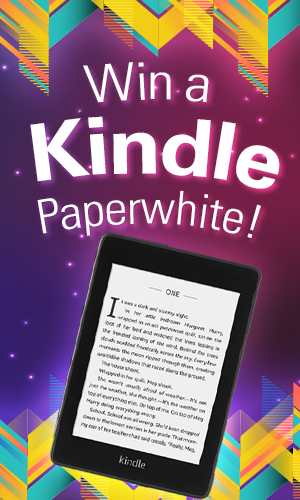 Book Riot is teaming up with Macmillan eDeals to giveaway one Kindle Paperwhite. Enter the form and sign-up for the Macmillan eDeals newsletter for a chance to win! Here's a little more about the Macmillan eDeals newsletter: Be the first to hear about our down-priced eBooks across a variety of genres from your favorite authors, starting at $2.99!
Hello again romance readers. I'm PN Hinton, your companion for the world of romance. I hope your spirit is doing well today. If you're new to the Kissing Books newsletter, welcome and enjoy your stay. If you're a long-time reader, welcome back; it's good to see you again.
I forgot to mention last time that I finished Instructions for Dancing last weekend and it wrecked me. While I thoroughly enjoy it and do consider it a romance, it is definitely an HFN and not an HEA. Maybe that is the author's typical MO though; since it was the first I've read by her I couldn't say. But yeah; keep a tissue handy with this one.
I am also half-way through Reel but again don't interpret it taking a long time as a bad sign; I'm just savoring it because it's so good. That and the issue with Neevah's sister is hard to deal with since that is one of the levels of utmost betrayal for me and it is hard to take in whenever it comes up. Still a good book though so highly recommended, even if I'm not all the way done with it.
This right here is a whole mood. I'm getting tired of hearing that a book is good for a romance. Genre doesn't matter and should only be given if there are specific buttons that may be pushed for that person. I'm honest enough to admit that, up until more recently than I care to admit, I fell into this trap myself. I allowed myself to be ashamed for reading and writing about romance novels. When asked what I was reading, I would hold up the book almost apologetically and deal with the scorn that normally came after it.
It wasn't until I found a community of like minded people that I started working on not giving a flying flip what anyone thinks about what I read. Reading is for fun and romance is one of the few things that still and continues to bring me joy. It doesn't make me any less of a reader or any less intelligent. A good book is still a good book, no matter what genre it is in.
Book Riot Romance
While I personally don't dig reality shows of any kind, I know that the dating ones are popular. Especially when they have such unique premises like Sexy Beasts. If the show is something that snagged your interest, you may enjoy some of these other unconventional romances.
Also, if you're needing or wanting a helpful guide on how to break into the of erotic manga, here you go.
Around the World in Romance
Congratulations to writer Jae for winning an eLit award for Wrong Number, Right Woman! This is so exciting especially considering this is the current WIR book club pick.
Since I've recently discovered that fake dating is apparently the bee's knees for me, you know that some of these are going to be on my TBR pile.
Looking to get away from it all, even if it's just between the pages of the book? Some of the ones listed here may fit that bill.
Here's a fun little quiz to find out which type of fan-fiction matches your personality. Once you have that, then you can start looking for one to fulfill the 2021 Read Harder Challenge prompt.
Cover Reveals:
I've got more cover reveals for y'all today! First there is the one for Eva Leigh's The Good Girl's Guide to Rakes.
Then Mia Sosa tweeted out the one for The Wedding Crasher.
And then there was this one for Meka James Mechanics of Love!
I am really enjoying these so they may be a regular feature or as regular as they can be, depending on the announcements that happen with cover reveals.
New Releases & Deals
There are a variety of new releases hitting the physical and digital shelves this week.
Open Your Heart by Cherish Hodge and Lost: A Why Choose novel by Jayne Rylon are being released this week. You can also pick up Sophie Jordan's The Duke Goes Down and Diana Quincy's The Viscount Made Me Do It.
I missed it last Monday, but Susannah Nix's My Cone and Only was released last week. I just love a good punny title, especially when it's about ice cream.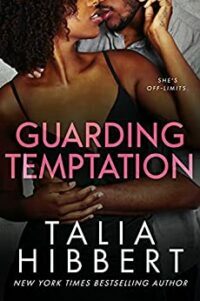 One of the deals you can pick up this week is Talia Hibbert's re-covered Guarding Temptation, a bargain at $0.99. This is one of the few I haven't read so you know I clicked on that with a quickness. The anthology Four Dukes and a Devil is also $0.99 and Kate Claybourn's Luck of the Draw can be purchased for $3.99.
If you're looking to mesh up Christmas in July vibes with #JenkinsJuly, you can pick up I'll Be Home for Christmas by Mrs. Bev for $1.99 as well as Jennifer Crusie's Welcome to Temptation and Prince of Air and Darkness by M.A. Grant. Cherry Lane by Rochelle Alers is currently $2.99.
That's all I have for you today fellow romance readers. I hope that the rest of the week until we meet again treats you well. Remember to stay hydrated as that is always important. Give me a follow over on Twitter @PScribe801 and I'll see you next time.