We're giving away five copies of Such a Quiet Place by Megan Miranda to five lucky Riot readers!
Enter here for a chance, or click the cover image below!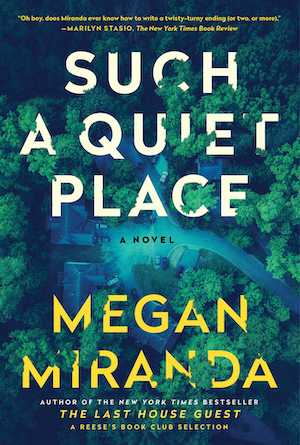 Here's what it's all about:
From the bestselling author of The Last House Guest—a Reese Witherspoon Book Club selection—comes a riveting new novel about a mysterious murder in a close-knit neighborhood.
Hollow's Edge used to be a quiet place. But then came the murder of Brandon and Fiona Truett. Now the residents are trapped, suffocated by their trial testimonies that implicated one of their own. Ruby Fletcher. And now, Ruby's back.
Soon suspicion spreads across Hollow's Edge. Not everyone told the truth about the night of the Truett's murders. And now they must uncover the truth before someone else becomes the next victim.