Sponsored by Holiday House and Neal Porter Books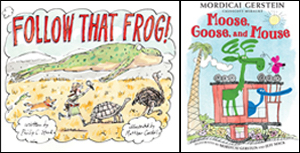 Enter to win a copy of each book!
Two laugh-out-loud, read-aloud adventures by dynamic duos!
Follow That Frog tells the tale of a curiously croaking stranger who comes knocking at the door and Aunt Josephine's zany lifelong pursuit of a rare giant frog! From Master storyteller Philip C. Stead and Caldecott Medalist Matthew Cordell.
Giggles guaranteed! Moose, Goose, and Mouse ride a loose caboose on their way to finding a new house! This funny book by Caldecott Medalist Mordicai Gerstein with art by Jeff Mack promotes foundational reading skills!
Happy February, kidlit pals! I hope you're staying cozy amidst all the winter storms that are sweeping the country. February is a month of love, and it's also Black History Month, so today's deals are full of books that celebrate both. Of course, every month is a great time to read a wonderful book by a Black author, but here are a bunch that you'll want to load up on!
Winterborne Home for Vengeance and Valor by Ally Carter is a series starter and a great thriller, for just $3!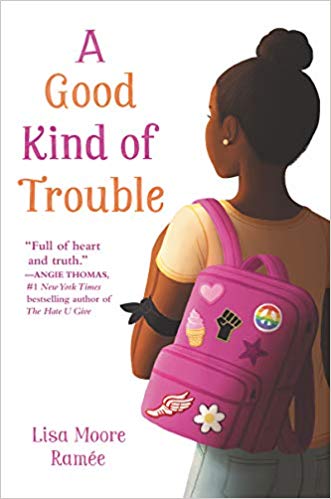 A Good Kind of Trouble by Lisa Moore Ramée is a great middle grade about a girl learning about the #BLM movement, and it's $2.
President of the Whole Fifth Grade by Sherri Winston is a cute book about a girl who wants to follow in her idol's footsteps, and becomes determined to run for class president. It can be yours for $2.
Misfits by Jen Calonita is a great adventure for fairy tale fans for $2.
Need a fun and creepy new series? The Jumbies by Tracey Baptiste, and its to sequels, are $2 each!
Ninth Ward by Jewell Parker Rhodes is about surviving Hurricane Katrina, and it's also $2.
Want a sweet picture book for Valentine's Day? Love Is by Diane Adams and Claire Keane is just $2.
Donavan's Word Jar by Monalisa DeGross is a beautiful easy chapter book about a boy who collects words, and it can be yours for $2.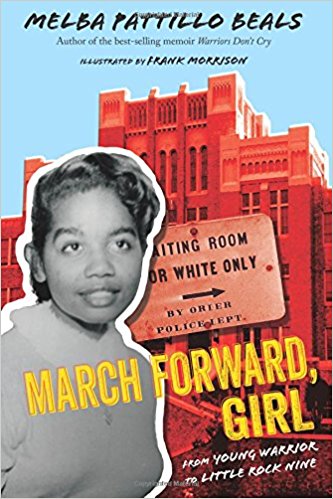 Looking for a great nonfiction title for kids about Black History Month? March Forward, Girl: From Young Warrior to Little Rock Nine by Melba Pattillo Beals is a beautiful memoir of a civil rights activist, and it's also $2.
The Next President by Kate Messner and Adam Rex is a fun picture book about history and future of the American presidency! It's a perfect pick, especially since we have a new president. Snag it for $2.
Happy reading!
Tirzah