We're giving away five copies of The Tiger's Apprentice by Laurence Yep to five lucky Riot readers!
Enter here for a chance, or click the cover image below!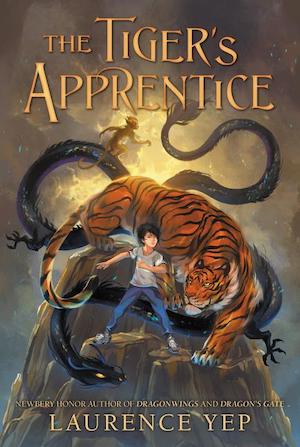 Here's what it's all about:
A boy, a magical tiger, an outlaw dragon, and a mischievous monkey carry the fate of the world on their shoulders in this new edition of The Tiger's Apprentice from two-time Newbery Honor-winning author Laurence Yep!
This action-packed fantasy reveals a hidden world within our own where animals take human form, where friendship is the final weapon in the battle between good and evil, and where a young boy is responsible for saving the world he knows . . . and the one he is just discovering.