Sponsored by HarperCollins Children's Books.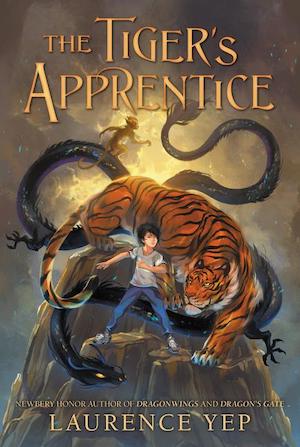 A boy, a magical tiger, an outlaw dragon, and a mischievous monkey carry the fate of the world on their shoulders in this new edition of The Tiger's Apprentice from two-time Newbery Honor-winning author Laurence Yep! This action-packed fantasy reveals a hidden world within our own where animals take human form, where friendship is the final weapon in the battle between good and evil, and where a young boy is responsible for saving the world he knows . . . and the one he is just discovering.
Welcome to Read This Book, the newsletter where I recommend a book you should add to your TBR, STAT! I stan variety in all things, and my book recommendations will be no exception. These must-read books will span genres and age groups. There will be new releases, oldie but goldies from the backlist, and the classics you may have missed in high school. Oh my! If you're ready to diversify your books, then LEGGO!!
One of the best parts of reading The Women of Brewster Place was reading the foreword written by one Tayari Jones. After I read that foreword, I knew it was time for me to stop procrastinating and start reading Jones' most recently published book that has been collecting dust on my bookshelf.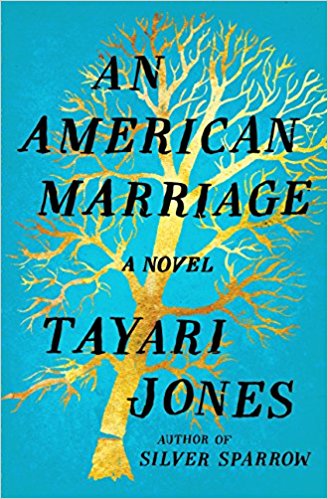 Newlyweds, Celestial and Roy, are the embodiment of the American Dream. As they settle into the routine of married life, their world is torn apart when Roy is arrested and sentenced to 12 years in prison for a crime he didn't commit. While Roy is away, Celestial finds comfort in Andre, her childhood friend who was also the best man at Roy and Celestial's wedding. The longer Roy is away, the harder it is for Celestial to hold on to their love. When Roy's conviction is suddenly overturned after five years, he is ready to resume the life he once had with Celestial. 
If nothing else convinces you to read this book, then just know I read most of it in one day. Every time I thought I would take a break, I had to read just one more chapter. What I enjoyed most about An American Marriage was how the entire situation was mostly spent in the grey. It is obvious Roy is innocent of his charges, so the grey area comes through the dynamics of Celestial and Roy's marriage during Roy's incarceration. Reading each of their sides of this love story, I went back and forth about whether Celestial or Roy was in the wrong. In the end, I realized they were in an impossible situation where no one was ever really wrong.
I also saw An American Marriage as an alternative version of If Beale Street Could Talk. I haven't read the novel, but I saw the adaptation in theaters in the Before Times when we did those activities. The juxtaposition between the two couples was always in the back of my mind. While Fonny and Tish seemed to be brought closer, Celestial and Roy drifted apart. No one enters marriage thinking their spouse will one day be convicted of a crime they didn't commit, but what would I do in that situation? Would I be like Celestial or Tish?
Until next time bookish friends,
Katisha
---
Find more of me on Book Riot.
Find more books by subscribing to Book Riot Newsletters.