Sponsored by LitNuts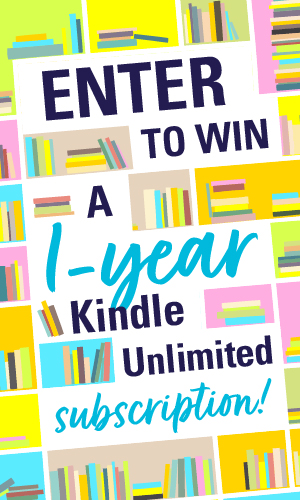 Book Riot is teaming up with LitNuts for a chance to win a 1-year subscription to Kindle Unlimited!
Hi mystery fans! I have some links, a bunch of adaptation news, things to watch, kindle deals, and gift ideas. Hope something here is the distraction you need at the end of 2020.
From Book Riot And Around The Internet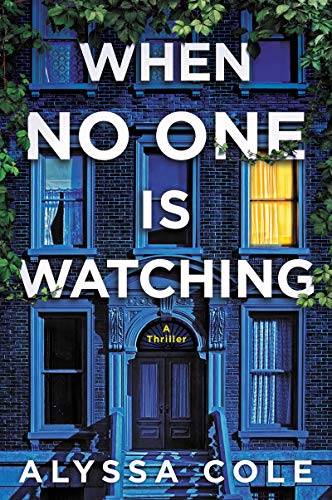 On the latest All The Books! Liberty and Tirzah discuss some of their favorite books of 2020. Since both are crime fans, there are of course mystery, thrillers, and true crime on the list.
8 Page-Turning Gritty Thrillers
Tome raiders: solving the great book heist
And it's the time of year I rewatch Die Hard (it's an Xmas movie, dammit!) and apparently inform people who had no idea that it is based on a book (Nothing Lasts Forever by Roderick Thorp) which pairs with this: Aisha Tyler and Charlize Theron Want to Play Lesbian Wives in a "Die Hard" Remake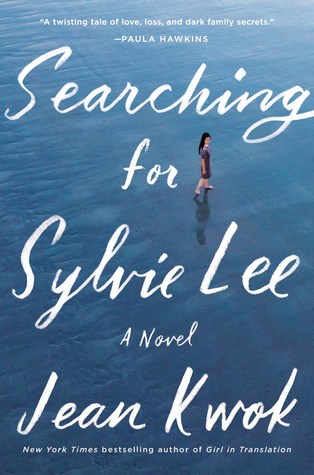 What's in a Page: Searching for Sylvie Lee author Jean Kwok's writing career started with a doodle
We lost a great: John le Carré, author of Tinker Tailor Soldier Spy, dies aged 89
If you like spoilers or already watched: Here's Who Kills Alex In The Flight Attendant Book
PBS to Broadcast Two Documentaries on Agatha Christie
Commentary: How Nicole Kidman's rich white women took over television
TVLine Items: Lucifer Season 6 Casting, Kelly Clarkson Renewed and More
Colson Whitehead's next novel, Harlem Shuffle, is a crime novel!!!!!
Read Harder: A Middle Grade Mystery
Win a $100 Books-A-Million Gift Card!
Win a 1-Year Subscription to Kindle Unlimited!
Watch Now (and Almost Now)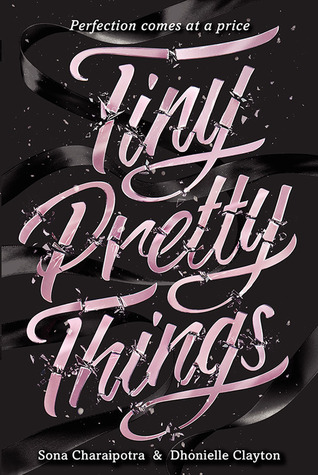 Tiny Pretty Things on Netflix: The YA novel of the same title by Sona Charaipotra and Dhonielle Clayton, billed as Black Swan meets Pretty Little Liars, has been adapted into a series now streaming. Here's the trailer!
Dare Me on Netflix: Megan Abbott's crime novel– which was adapted really well into a USA series capturing the feeling of her books– will be streaming on Netflix on December 29. Here's the trailer! And if you haven't read Abbott yet, she has a great back catalog of novels; if you don't know where to start, here is a reading pathway.
Kindle Deals
If you're looking to finish the year reading more nonfiction and enjoy biographies (her grandson wrote it!) and history, this is a great read and it's only $2.99!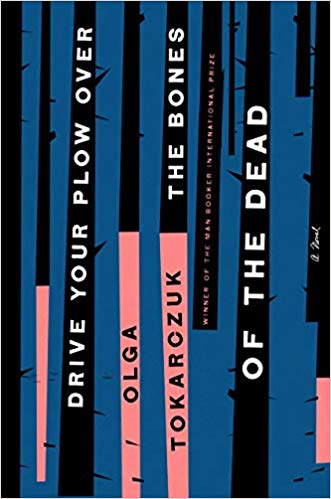 If you want a translated, remote literary mystery with a unique lead written by a Nobel Prize winning author, it's your lucky day. It's on sale for $1.99! (Review) (TW hunting, animal cruelty)
If you want to start a funny new procedural that has a sequel publishing in 2021 and is great for fans of Janet Evanovich and Sue Grafton, this one is $2.99! (Review) (TW past child suicide thoughts and attempt, detail/ past date rape, kidnapping)
Gift Certificates For Book Lovers
It's the holiday season in a year where nothing is as we're used to and things are hard, so please do not feel even a little bad if you still haven't finished or even started your holiday gifting. This includes things for yourself, you especially deserve it in 2020! If you have bookish people on your gifting list, gift certificates—especially if you need to "mail" the gift this year—are the best option. Here are different ones for different readers (I'm just giving an overview, check out their FAQ pages for details).
Tailored Book Recommendations: This is my "other" job, but even if I didn't already work for TBR, I would be trying really hard to get hired and recommend the service because it's fun and you get personalized book recommendations. You might say, "Hey I really want to read more mystery novels but am tired of domestic thrillers and want to travel the world." What you'll get is recommendations chosen by a Bibliologist for that request. There are two different quarterly plans (it's three recs/books every three months): a recommendations only plan or one to receive hardcover books in the mail (U.S. shipping address). You can cancel at any time by signing in to your account and accounts created by gifts do not get auto-subscribed once the gift runs out.
Libro.fm: This is perfect for audiobook lovers and anyone who wants to support indie bookstores. I treated myself to this gift last year and have enjoyed it greatly. Each month you select an audiobook, and a portion of the sales goes to the indie bookstore you select (you can change stores whenever you want). It has a great app and site and is super easy to navigate. You can cancel easily from inside your account.
Scribd: Here's another audiobook subscription I use (I read A LOT of audiobooks) that I enjoy and is also for ebook readers. You don't actually own the books like libro.fm, so its more like a Netflix subscription where every month there is a gigantic catalog of ebooks and audiobooks and you can select ones to listen to for a monthly fee. You can pause months easily to not get charged.
Book of The Month: This is a hardcover monthly subscription where you pick which of five books you want shipped to you. You can also add books from previous months for a fee and they usually have a thriller (a popular mainstream title) in the selections every month. I have been told that you have to call to unsubscribe, although I was able to—after many going in circles—to do this from my account.
And if you know their favorite bookstore (or you can select yours) you can always get the book love in your life a gift card.
---
Browse all the books recommended in Unusual Suspects previous newsletters on this shelf. See upcoming releases for 2020 and 2021. Check out this Unusual Suspects Pinterest board and get Tailored Book Recommendations!
Until next time, keep investigating! In the meantime, come talk books with me on Twitter, Instagram, Goodreads, and Litsy–you can find me under Jamie Canavés.
If a mystery fan forwarded this newsletter to you and you'd like your very own, you can sign up here.