Sponsored by Firekeeper's Daughter by Angeline Boulley with Fierce Reads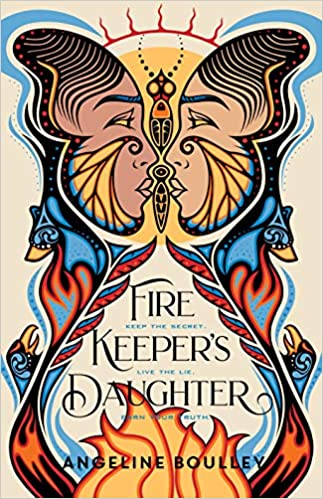 tk
University Announces Free Textbooks For Undergraduates Next Year
A new initiative at Eastern Kentucky University, the EKU BookSmart program in partnership with Barnes & Noble College Booksellers, will offer free textbooks for undergraduate students next school year. In a statement, EKU President David McFaddin said, "With the addition of free textbooks to the EKU Advantage, a college degree from EKU is now more accessible and affordable than it has been in many years."
Chernobyl Producer Adapting A Children's Bible
Chernobyl producer, Sister, is adapting A Children's Bible by Lydia Millet into a TV series. The apocalyptic climate change novel will be adapted for TV with Tayarisha Poe set to write and direct. We love us a limited series adaptation of a great book!
Nonprofit Donates Books To Child Victims of West Coast Fires
The nonprofit organization Teen Readers Society has partnered with Penguin Random House to donate books to kids affected by the West Coast fires. The plan is to provide 5,000 books, which will be rolled out in two phases focusing on hard hit areas: "Some 700 students in the Phoenix-Talent School District in Phoenix, Oregon lost their homes in the fires."
15 Great English/Spanish Books for Kids
A comprehensive list of the best bilingual English/Spanish books for kids to help you teach your kids another language.