Sponsored by Gallery Books and Mary Alice Monroe's ON OCEAN BOULEVARD.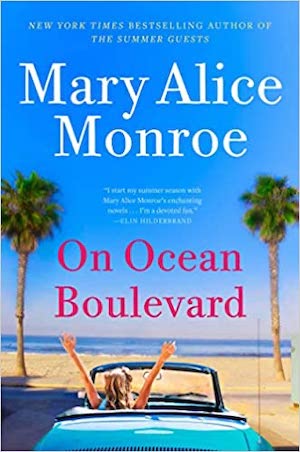 tk
A New Trailer For A Discovery Of Witches Series 2 Has Landed
Who here is excited to go back in time in the second season of A Discovery of Witches? This trailer shows Diana and Matthew stuck in Elizabethan times, facing danger and intrigue. The second season will be coming to TV screens around the world in early 2021.
Black Booksellers Denounce Tattered Cover Announcement
Earlier this week, it was announced that Tattered Cover Bookstore in Denver, CO is being purchased by two investors, one white and one Black. The announcement also included the statement that Tattered Cover was now the country's biggest Black-owned bookstore. That framing has been criticized by Black bookstore owners across the country, who see this as little more than an opportunity to re-brand Tattered Cover's image, and not indicative of a shift in their values and culture.
The Queen's Gambit Star Anya Taylor-Joy And Co-Creator Scott Frank Reuniting For New Project
If you enjoyed the Netflix adaptation of The Queen's Gambit, then good news: co-creator Scott Frank has revealed that he's hard at work adapting not just one more book for the screen, but three: Laughter in the Dark by Vldimir Nabokov (which he plans to cast Anya Taylor-Joy in), a new adaptation of The Maltese Falcon by Dashiell Hammett, and The Sparrow by Mary Doria Russell.