Sponsored by Creatures by Crissy Van Meter, now in paperback from Algonquin Books.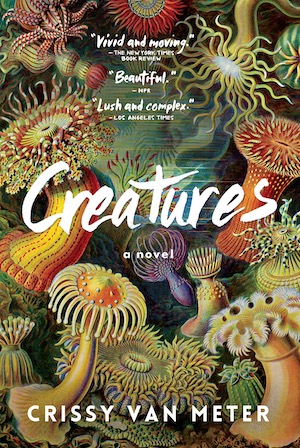 Now in paperback, Crissy Van Meter's Creatures is the alluring debut novel everyone has been raving about, from The New York Times to People, from Belletrist Book Club to Entertainment Weekly.
introduces us to Evangeline on her wedding weekend, as a dead whale is trapped in the Winter Island harbor, the groom might be lost at sea, and her absent mother has shown up out of the blue. From there, Evie reckons with her wild upbringing in this lush land off California's coast. "A beautiful look at how we navigate the pain and heartbreak that comes with being human." —NPR
Welcome to In The Club, a newsletter of resources to keep your book group well-met, well-read, and well-fed. Friends, I am fired up. Between the election, COVID, the situations in Armenia and Nigeria, the Supreme Court confirmation, and so many other things, I'm feeling a lot of feelings. And then!!!!! I saw that absolute garbage Tournament of Books entry by a person who I'm not even going to name. I'm so sick and tired of literary elitism, specifically the tired notion that young adult lit isn't worthy or that it has diluted the pure and noble waters of literary virtue. Porqueeeee, friends? No entiendo!!!
So today we're going to talk a little about the adult fiction that this person so blatantly insulted, then we're going to talk about some phenomenal works of YA. All of these books tackle subjects that can—and should—inspire a spirited book club discussion. You with me? Great.
First, VOTE! Then join me in the club.
---
Nibbles and Sips
Before I get into the heat, let me first hit you with some wholesomeness in the form of squash appreciation and a recipe I've been using for years. Treat your book club to some scrumptious butternut squash ravioli in a brown butter sauce with this recipe by Giada De Laurentiis. It uses a cheat to cut down on cook time: wonton wrappers in place of pasta! If you feel like making actual pasta, have at it; this shortcut is super convenient for those days when you can't be bothered.
Two Books That Aren't for Children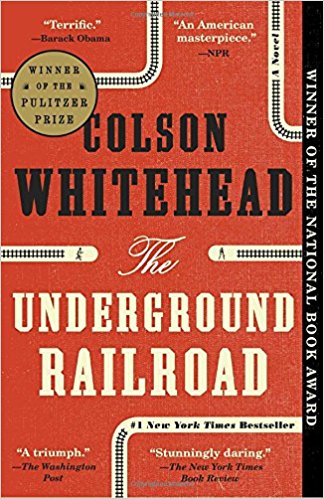 In this alternate history of the Civil War, the Underground Railroad is an actual network of underground steam locomotives. The Pulitzer Prize winning story follows Cora, a third-generation slave, as she turns to that network to escape slavery in Georgia. This book is the one I always reference when I talk about the formidable talent it takes to write about trauma and terrible things with sparse language that packs an emotional punch. It has stayed with me for years.
Backlist Bonus: The Nickel Boys, Zone One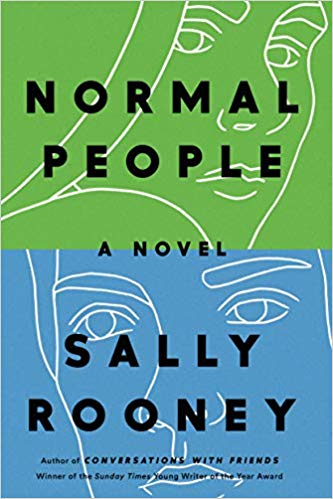 Remember that book with the blue and green cover you saw everywhere for months on end? This is that book! Two high school seniors forge a connection despite running in super different social circles. They go on to attend Trinity College Dublin and are continually—and inexplicably—drawn to each other over and over again. This super buzzy book was an even buzzier Hulu series that you may want to watch with your club posse, too.
Backlist Bonus: Conversations with Friends
YA Book Club Picks, Also Not for Children
Echo Brown is a young wizard who lives on the East Side of Ohio, "where apartments are small and parents suffer addictions to the white rocks." Yet she finds that there is magic everywhere, and new portals open up to her when she transfers to a fancy school on the wealthy West Side. This is an autobiographical story with magical elements that explores poverty, sexual violence, racism, depression, and the myriad of other challenges (and that word feels woefully insufficient) that Black women face. This review from Fiyah sums up the impact of this kind of book so wonderfully, I want to throw it at anyone who fixes their face to say that YA and "simple" prose have ruined literature. Like I said above, I've always found that it takes such extreme skill to write about terrible things with restraint, and this is an example of that skill. WHEW! I'm going to stop before I work myself up again.
In a terrifying near-future United States, Muslim Americans are rounded up and placed in internment camps. When Layla and her family are placed in one of these camps, she'll have to decide who she can trust on the inside and the outside in order to survive. So much of what you'll read in this book will feel a little too real and not at all far fetched—there's a lot to discuss about how we got here.
Darius speaks better Klingon than Farsi and knows more about Hobbit social cues than Persian customs. The son of a Persian mother and a white American father, he's never felt like he fit in anywhere or was "good enough," a worry not at all helped by his clinical depression. When his family travels to Iran to visit his mother's extended family, Darius meets Sohrab, the boy next door, and everything changes. This book examines friendship, family, identity, and mental illness in such a heartfelt and thoughtful way.
Book Club Bonus: This is the first in a duology: Darius the Great Deserves Better is out now!
Camino and Yahaira are both 16 years old; Camino lives in the Dominican Republic and Yahaira lives in New York City. Their paths collide when their father—surprise! they're sisters!—is killed in a plane crash that killed almost 300 people only a couple of months after 9/11 while en route from JFK to the DR. Just when they each feel like they've lost everything, Camino and Yahaira learn about each other for the first time.
I love books that examine complex family dynamics, especially ones that talk about that I-just-discovered-my-parent-is-a-flawed-human moment. This book is so short, but there was rain on my face all the same.
George M. Johnson is a journalist and LGBTQIA+ activist and this is his young-adult memoir (more of this please!). It chronicles his childhood, adulthood, and college years in New Jersey and Virginia while examining gender identity, toxic masculinity, brotherhood, family, structural marginalization, consent, and Black joy. It's meant to be both a primer for teens who want to be allies and a testimony for young queer men of color.
I don't have the words to express how timely this message is. Toxic masculinity exists in all kinds of communities and I wish more people would unpack why we insist on clinging to it so fiercely (I know why, but whyyyyy??).
---
Thanks for hanging with me today! Shoot me an email at vanessa@riotnewmedia.com with your burning book club questions or find me on Twitter and the gram @buenosdiazsd. Sign up for the Audiobooks newsletter and catch me once a month on the All the Books podcast.
Stay bad & bookish, my friends.
Vanessa