Sponsored by Carina Press and Feel the Fire by Annabeth Albert.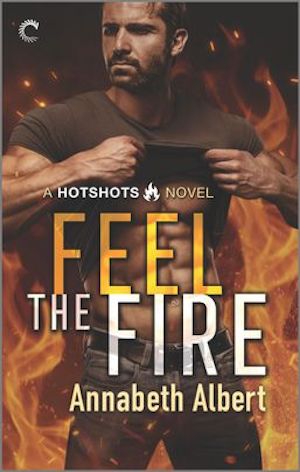 tk
Nominate Someone For A Lifetime Of Free Books
Yes, you read that correctly. The London bookshop Heywood Hill is currently running a giveaway through November 8th where you nominate a person you'd like to see win Heywood Hill's personalized monthly book subscription. The winner, anywhere in the world, will be sent one hardcover book selected just for them every single month for life. All you have to do is fill out your name, email, and the person's name who you're entering in the giveaway.
New Chinese Bookstore Has M.C. Escher Effect
Shanghai-based architecture firm X+Living designed the new Dujiangyan Zhongshuge in Chengdu and it's like stepping into a bookstore that is inside of M.C. Escher's art thanks to black flooring and mirrored ceilings. Seriously, check out the images.
White Supremacist Governor's Name Removed From Library Branch
The Charlotte, North Carolina public library system took an audit last year of its 20 branches looking to identify racism and injustices in their displays. Among the 10 they identified was the actual name of The Morrison Regional Library, named after former North Carolina Gov. Cameron Morrison who was a leader of a vigilante group promoting white supremacy tactics to scare Black people to not vote. The library's new name will be SouthPark Regional Library.
How to Improve Your Reading Comprehension as an Adult
We've gathered some tips on how to improve your reading comprehension as an adult, based on recent research around the subject.