Sponsored by Welcome to the United States of Anxiety by Jen Lancaster.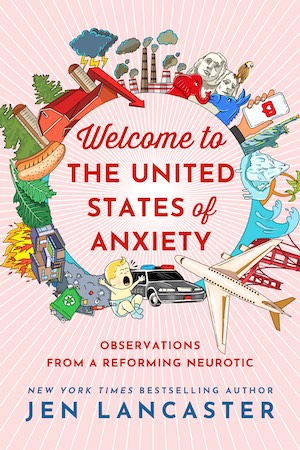 From New York Times bestselling author Jen Lancaster comes a witty reflection on actualizing our basic human needs: shelter, money, sleep, food, and Wi-Fi. From the moment Americans wake up, we're bombarded with news about crime, the environment, and politics. We're expected to base our self-worth on social media likes. How do we begin to escape from everyday stress? Take a deep breath, and Jen's advice, and you just might make it through a holiday dinner without wanting to disown your uncle. Read Welcome to the United States of Anxiety.
Welcome to your new release nonfiction of the week!
WeWork was founded in 2010 and is most recently known for its "gained mainstream media attention in 2019 with its failed IPO." While "spectacular fall" of Neumann may be an overstatement (he was made to step down from the board, but he was paid $1.7 billion to do so and now gets a yearly salary of $46 million), this still looks pretty good.
There are almost sixty million Latinos in the United States. In this travelogue, Ramos "embarks on a journey to find the communities of people defining the controversial term, 'Latinx.'" She goes from New York to Texas to Milwaukee and looks at how Latinx "has given rise to a sense of collectivity and solidarity among Latinos unseen in this country for decades."
You know what you need in these troubled times? Lindy West summarizing classic movies (…and Face/Off). This is West returning to her roots (have you read her Titanic review? because I wanted it framed). It's hilarious and lighthearted and such a good escapist read.
Co-creator of the Black Lives Matter movement, this is Garza's guide to building transformative movements. She examines how "making room amongst the woke for those who are still awakening can inspire and activate more people to fight for the world we all deserve."
---
You can find me on social media @itsalicetime and co-hosting the nonfiction For Real podcast with Kim here at Book Riot. Until next time, enjoy those facts, fellow nerds.