Sponsored by DC.
The conclusion to the suspenseful adventures! When Jon Kent and Damian "Ian" Wayne learn that the Four Fingers—in possession of a deadly virus—have taken refuge in Landis, the Super Sons and their friend Tilly embark on a quest to foil the plan. Meanwhile, Candace is already there and an underground group of people believe her to be their true queen. Can our heroes unite and join forces in time to stop the virus from spreading across the world? New York Times bestselling author Ridley Pearson and artist Ile Gonzalez conclude this epic journey with a globe-trotting mystery!
Hi Kid Lit friends!
I hope you are all doing well! For those of you who are teachers, educators, or parents, I hope you're having a good beginning to the school year, whether you are doing it virtually, in-person, or home school. As book packages from publishers begin to trickle back into my apartment after a pause during the pandemic, I have been excited to see many beautiful picture books come across my desk. Here are some that caught my eye: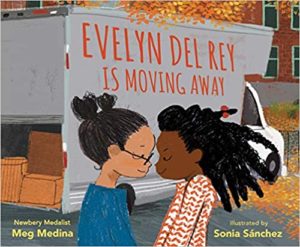 Evelyn Del Rey is Moving Away by Meg Medina, illustrated by Sonia Sanchez, is award-winner Medina's newest picture book. This one is about Evelyn Del Rey, Daniela's best friend. The pair do everything together and even live in twin apartments across the street from each other: Daniela with her mami and hamster, and Evelyn with her mami, papi, and cat. But then they find out that Evelyn has to move away, and it's time to pack up their apartment. They spend their days playing among the moving boxes until it's time to go.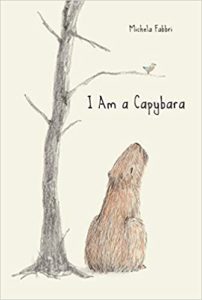 You already know that I'm a fan of animals, so when I saw I Am a Capybara by Michela Fabbri I was thrilled. Learn about this capybara, who has teeny tiny ears and a gigantic nose, but who also happens to love poetry and the opera, and even dressing up as a whale! I love the simple illustrations in this book that evoke so much whimsy and personality. This is a great book for all animal lovers.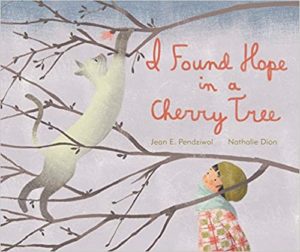 I knew I was going to love I Found Hope in a Cherry Tree by Jean E. Pendziwol, illustrated by Nathalie Dion the second I saw the cover. The lyrical writing evokes those fleeting thoughts one might have as a young child. This story follows a young girl who goes about her day thinking about shadows and stories and how to tame a wolf. She tastes snowflakes ― sometimes sweet and delicate; other times sharp on her cheeks. And finally, she finds hope in the buds on a cherry tree that survive through the winter to blossom in spring.
An inspiring true story is documented in a new picture book, Fauja Singh Keeps Going: The True Story of the Oldest Person to Ever Run a Marathon by Simran Jeet Singh, illustrated by Baljinder Kaur. Fauja Singh was born with legs that wouldn't allow him to play cricket with his friends or carry him to school miles from his village in Punjab. But as he grew and worked on his family's farm, Fauja grew stronger and at the age of 81, after a lifetime of making his body, mind, and heart stronger, Fauja decided to run his first marathon. He went on to break records all around the world and became the first person over 100 to complete the grueling long-distance race.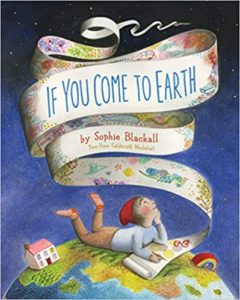 If You Come To Earth by two-time Caldecott winner Sophie Blackall is a beautiful collection of children and stories from around the world as Blackall traveled with UNICEF and Save the Children. Written as if introducing someone to Earth, the book details the many ways humans are different and yet the same, from where we live, what we eat, and what we do for fun. It's a beautifully illustrated book with a message of love and hope.
Also, did you know that the fourth book in my Vanderbeekers series released this month? The Vanderbeekers Lost and Found is set during the autumn and is about marathons, secrets, and good byes, and I hope you like it.
What are you reading these days? Let me know! Find me on Twitter at @KarinaYanGlaser, on Instagram at @KarinaIsReadingAndWriting, or email me at KarinaBookRiot@gmail.com.
Until next time!
Karina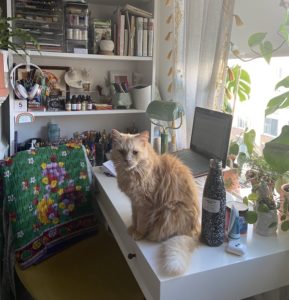 *If this e-mail was forwarded to you, follow this link to subscribe to "The KidsAre All Right" newsletter and other fabulous Book Riot newsletters for your own customized e-mail delivery. Thank you!*