Sponsored by The Loop by Jeremy Robert Johnson.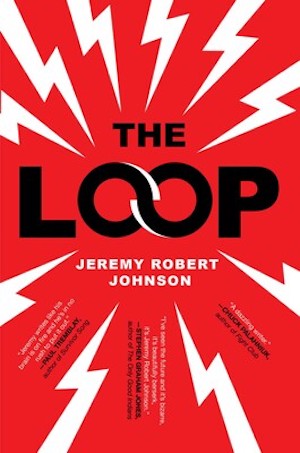 "Imagine Blake Crouch and Mira Grant rewriting Chuck Wendig's Wanderers," (Booklist) and you'll get Jeremy Robert Johnson's THE LOOP. This page-turning conspiracy thriller is set in a sleepy tourist town in the Pacific Northwest that also houses a massive biotech firm on its outskirts. The town finds itself at the epicenter of a viral outbreak that causes violent behavior in those exposed, and patients zero are children of the biotech firm's executives. As afflicted residents destroy the town, a group of local misfits unite for survival, and to expose the corporate corruption that ruined their home.
Hey there all you monsters of the silver screen, I'm Jessica Avery and I'll be delivering your weekly brief of all that's ghastly and grim in the world of Horror. Whether you're looking for a backlist book that will give you the willies, a terrifying new release, or the latest in horror community news, you'll find it here in The Fright Stuff
---
Grab your popcorn and nachos folks, because today on The Fright Stuff, we're going to the movies!
It's been six long, LONG months since I've had the joy of sitting in a movie theater. I saw The Invisible Man in February and was looking forward to an exciting year of horror releases. But we all know what happened next, don't we. I'm not the only one who misses the smell of popcorn and the excitement of watching those first credits roll, and someday we'll be back there, in our seats, sharing that unique joy of experiencing horror together. Uniting through our shared love of our genre. In the meantime, to take the sting out of missing the movies, here are some horror books that might make you glad you're safe at home without the pitch black of the theater closing in around you as you realize too late: movies can kill.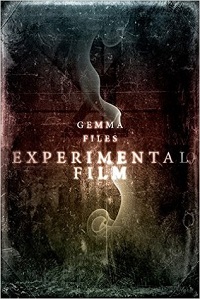 Experimental Film by Gemma Files
When Canadian film history teacher Lois Cairns accidentally stumbles across a long forgotten Ontario filmmaker from the early 20th century, she unleashes more than a new obsession. Mrs. A. Macalla Whitcomb's films are haunted by dark forces that may very well have led to the filmmaker's unsolved disappearance. Now Lois has invited these forces into her own life, putting herself and her loved ones in grave danger.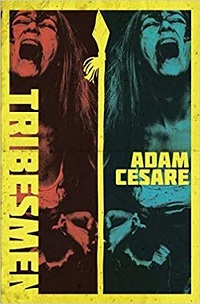 Tribesmen by Adam Cesare
When an '80s film crew and their cast of international talent land on an isolated island in the Caribbean, at the height of the "ultra-violent 'Italian cannibal' grindhouse film craze", with visions of gore amid paradisiacal landscapes, they get more than they bargained for. The island's dead are angry and have something far bloodier in mind for the unlucky film crew.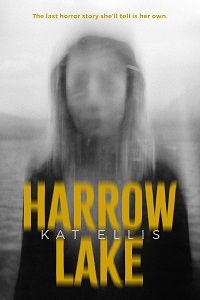 Harrow Lake by Kat Ellis
Lola Nox is immune to fear. Her father is a celebrated horror filmmaker and disturbing is in her blood. But when her father is attacked in their home and sends Lola off to the town of Harrow Lake to keep her safe, she quickly finds her life has become an homage to her father's darkest slasher film. Deposited in the care of a grandmother she's never met, in a town full of bizarre locals, Lola quickly realizes that there is more to Harrow Lake than first meets the eye, and that the horror of her father's most famous film may be all too real.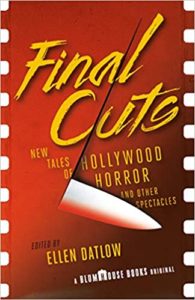 Final Cuts: New Tales of Hollywood Horror and Other Spectacles edited by Ellen Datlow
For lovers of film-themed horror, Final Cuts is a must not miss anthology. Featuring some of your favorite authors like Stephen Graham Jones, Josh Malerman, Cassandra Khaw, Kelley Armstrong, Gemma Files, Usman T. Malik, and more, this anthology takes you deep in to the evil behind the screens. Danger lurks in every roll of film and between the pixels of every stream. Get ready for an exciting night out at the movies. It might just be your last…
Fresh from the Skeleton's Mouth
It's been a busy month for horror over at Book Riot! P.N. Hinton talks horror books she wishes she'd had growing up, which is a great pre-read before jumping into Emily Martin's list of 15 Spooky Titles for Middle Grade Readers. Because it's never too late to start putting together those Christmas shopping lists, Kelly Jensen has a list of Horror-theme gifts for the book lover in your life (or for yourself!), and K.W. Colyard has compiled a list of horror short story collections for your shortening autumn days (if you're in the Northern Hemisphere, that is.)
So can I just say: AHHHHHHHHHHH!! Clive Barker is back folks, and he comes bearing books and short stories and listen all I'm saying is take my money, Mr. Barker, it's all for you.
We Are Horror is a bi-monthly horror e-magazine, devoted to promoting diverse voices in the horror genre. With a focus on diversity and inclusivity, a minimum 80% of all content in the zine is the work of creators who are women, BIPOC, and/or members of the LGBTQIA+ community. So if you've been looking for a new literary Patreon to support, you couldn't ask for better than We Are Horror.
Oh my darling audio lovers, have I got one for you. Nightfire has announced the second addition of their audio short story anthology Come Join Us By The Fire. Available for free beginning October 15th, exclusively on Google Play Books, season two of this fan favorite anthology includes 27 horror stories from authors like Cassandra Khaw, T. Kingfisher, Silvia Moreno-Garcia, Indrapramit Das, Catherynne M. Valente, Nibedita Sen and Caitlín R. Kiernan. Plus many more!
I'm not sure where I was when They Never Learn by Layne Fargo (Oct. 13) was announced (really, Jessica, way to lay down on the job), but I'm pretty sure a "sexy angry feminist serial killer thriller" is not something I want to miss out on. And if you decide that you also can't live without a copy, Fargo has a pre-order campaign running right up until release day. Did I say no more book orders before the end of the year? Yes I did. Am I a liar? Yes I am.
---
As always, you can catch me on Twitter at @JtheBookworm, where I try to keep up on all that's new and frightening.