Sponsored by Black Heroes of the Wild West from TOON Books.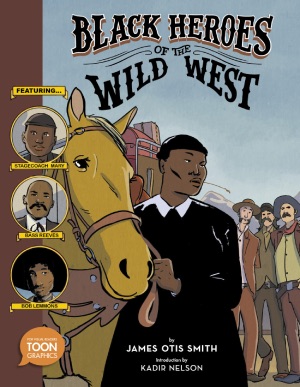 This graphic novel by James Otis Smith celebrates the extraordinary true tales of three black heroes who took control of their destinies and stood up for their communities in the Old West. Born into slavery, Mary Fields became famous as "Stagecoach Mary," a cigar-chomping coach driver who never missed a delivery. Bass Reeves, the first black Deputy US Marshal west of the Mississippi, was one of the wiliest lawmen in the territories. Bob Lemmons lived to be 99 years old and was so good with horses that the wild mustangs on the plains of Texas took him for one of their own.
Happy Wednesday, kidlit pals! I hope you're having a great week and enjoying the fall sunshine and changing leaves, if that's something that happens where you are. I've got a nice bundle of kidlit deals for you, including series starters, fun standalone novels, and exciting mysteries. As always, these deals never last long, so snag them while they're hot!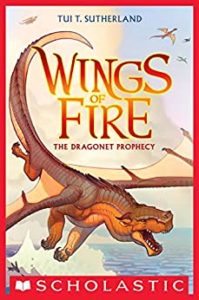 Get hooked on a new series! The first Wings of Fire book, The Dragonet Prophecy, by Tui Sutherland is just $4.
Hour of the Bees by Lindsay Eager is just $1, as is The Bigfoot Files!
Add Pieces and Players to your Blue Bailliet collections for just $5.
Mayday by Karen Harrington can be yours for $2.
The award-winning novel The Crossover by Kwame Alexander is just $3!
Snag The Wonderling by Mira Bartok for just $1.
Jennifer L. Holm's Penny from Heaven is $5.
Ninth Ward by Jewell Parker Rhodes is $2, as is her novel Sugar.
The Dog Who Lost His Bark, a picture book by Eoin Colfer and P.J. Lynch, can be yours for $1.
Looking for something action-packed? The Great Greene Heist by Varian Johnson is $4.
For another heist novel, grab Loot by Jude Watson for $4!
Happy reading!
Tirzah