Sponsored by Channel Kindness by Born This Way Foundation Reporters with Lady Gaga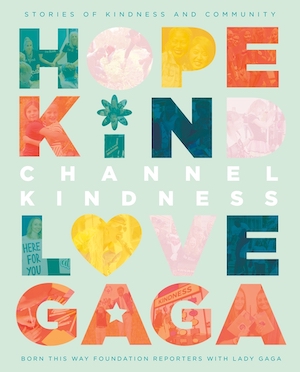 In Lady Gaga and Born This Way Foundation's first book, you'll find stories of inspiration and community from young storytellers.
Within the pages of CHANNEL KINDNESS you'll meet changemakers who found their inner strength, prevailed in the face of bullies, started their own social movements, and decided to break through the mental health stigma.
These storytellers share how they felt, created safe spaces for LGBTQ+ youth, and embraced kindness with every fiber of their being by helping others without the expectation of anything in return.